Abstract
The endocannabinoid system (ECS) and, in particular, cannabinoid CB1 receptors, their endogenous agonists (the endocannabinoids anandamide and 2-arachidonoylglycerol) and enzymes for the biosynthesis and degradation of the latter mediators are emerging as key players in the control of all aspects of food intake and energy balance. The ECS is involved in stimulating both the homoeostatic (that is, the sensing of deficient energy balance and gastrointestinal load) and the hedonic (that is, the sensing of the salience and the incentive/motivational value of nutrients) aspects of food intake. The orexigenic effects of endocannabinoids are exerted in the brain by CB1-mediated stimulatory and inhibitory effects on hypothalamic orexigenic and anorectic neuropeptides, respectively; by facilitatory actions on dopamine release in the nucleus accumbens shell; and by regulating the activity of sensory and vagal fibres in brainstem–duodenum neural connections. In turn, the levels of anandamide and 2-arachidonoylglycerol and/or CB1 receptors in the brain are under the control of leptin, ghrelin and glucocorticoids in the hypothalamus, under that of dopamine in the limbic forebrain and under that of cholecystokinin and ghrelin in the brainstem. These bi-directional communications between the ECS and other key players in energy balance ensure local mediators such as the endocannabinoids to act in a way coordinated in both 'space' and 'time' to enhance food intake, particularly after a few hours of food deprivation. Alterations of such communications are, however, also among the underlying causes of overactivity of the ECS in hyperphagia and obesity, a phenomenon that provided the rationale for the development of anti-obesity drugs from CB1 receptor antagonists.
Relevant articles
Open Access articles citing this article.
Su Gao

,

Shannon Howard

&

Philip V. LoGrasso

Scientific Reports Open Access 06 February 2017

J Ceccarini

,

N Weltens

…

K Van Laere

Translational Psychiatry Open Access 12 July 2016
Access options
Subscribe to this journal
Receive 12 print issues and online access
$259.00 per year
only $21.58 per issue
Rent or buy this article
Prices vary by article type
from$1.95
to$39.95
Prices may be subject to local taxes which are calculated during checkout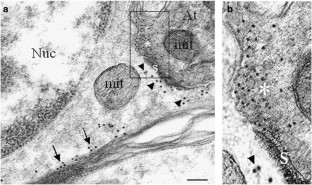 References
Foltin RW, Brady JV, Fischman MW . Behavioral analysis of marijuana effects on food intake in humans. Pharmacol Biochem Behav 1986; 25: 577–582.

Pertwee RG . The pharmacology of cannabinoid receptors and their ligands: an overview. Int J Obes (Lond) 2006; 30: S13–S18.

Di Marzo V . Endocannabinoids: synthesis and degradation. Review. Rev Physiol Biochem Pharmacol 2008; 160: 1–24.

Williams CM, Kirkham TC . Observational analysis of feed. Physiol Behav 2002; 76: 241–250.

Ho J, Cox JM, Wagner EJ . Cannabinoid-induced hyperphagia: correlation with inhibition of proopiomelanocortin neurons? Physiol Behav 2007; 92: 507–519.

Wittmann G, Deli L, Kalló I, Hrabovszky E, Watanabe M, Liposits Z et al. Distribution of type 1 cannabinoid receptor (CB1)-immunoreactive axons in the mouse hypothalamus. J Comp Neurol 2007; 503: 270–279.

Jamshidi N, Taylor DA . Anandamide administration into the ventromedial hypothalamus stimulates appetite in rats. Br J Pharmacol 2001; 134: 1151–1154.

Verty AN, McGregor IS, Mallet PE . Paraventricular hypothalamic CB(1) cannabinoid receptors are involved in the feeding stimulatory effects of Delta(9)-tetrahydrocannabinol. Neuropharmacology 2005; 49: 1101–1109.

Jo YH, Chen YJ, Chua Jr SC, Talmage DA, Role LW . Integration of endocannabinoid and leptin signaling in an appetite-related neural circuit. Neuron 2005; 48: 1055–1066.

Malcher-Lopes R, Di S, Marcheselli VS, Weng FJ, Stuart CT, Bazan NG et al. Opposing crosstalk between leptin and glucocorticoids rapidly modulates synaptic excitation via endocannabinoid release. J Neurosci 2006; 26: 6643–6650.

Kola B, Farkas I, Christ-Crain M, Wittmann G, Lolli F, Amin F et al. The orexigenic effect of ghrelin is mediated through central activation of the endogenous cannabinoid system. PLoS ONE 2008; 3: e1797.

Di Marzo V, Goparaju SK, Wang L, Liu J, Bátkai S, Járai Z et al. Leptin-regulated endocannabinoids are involved in maintaining food intake. Nature 2001; 410: 822–825.

Matias I, Vergoni AV, Petrosino S, Ottani A, Pocai A, Bertolini A et al. Regulation of hypothalamic endocannabinoid levels by neuropeptides and hormones involved in food intake and metabolism: insulin and melanocortins. Neuropharmacology 2008; 54: 206–212.

Cota D, Steiner MA, Marsicano G, Cervino C, Herman JP, Grübler Y et al. Requirement of cannabinoid receptor type 1 for the basal modulation of hypothalamic-pituitary-adrenal axis function. Endocrinology 2007; 148: 1574–1581.

Osei-Hyiaman D, DePetrillo M, Harvey-White J, Bannon AW, Cravatt BF, Kuhar MJ et al. Cocaine- and amphetamine-related transcript is involved in the orexigenic effect of endogenous anandamide. Neuroendocrinology 2005; 81: 273–282.

Ellis J, Pediani JD, Canals M, Milasta S, Milligan G . Orexin-1 receptor-cannabinoid CB1 receptor heterodimerization results in both ligand-dependent and -independent coordinated alterations of receptor localization and function. J Biol Chem 2006; 281: 38812–38824.

Matias I, Cristino L, Di Marzo V . Endocannabinoids: some like it fat (and sweet too). J Neuroendocrinol 2008; 20 (Suppl 1): 100–109.

Kirkham TC, Williams CM, Fezza F, Di Marzo V . Endocannabinoid levels in rat limbic forebrain and hypothalamus in relation to fasting, feeding and satiation: stimulation of eating by 2-arachidonoyl glycerol. Br J Pharmacol 2002; 136: 550–557.

South T, Huang XF . Temporal and site-specific brain alterations in CB1 receptor binding in high fat diet-induced obesity in C57Bl/6 mice. J Neuroendocrinol 2008; 20: 1288–1294.

Hanus L, Avraham Y, Ben-Shushan D, Zolotarev O, Berry EM, Mechoulam R . Short-term fasting and prolonged semistarvation have opposite effects on 2-AG levels in mouse brain. Brain Res 2003; 983: 144–151.

Cohen C, Kodas E, Griebel G . CB1 receptor antagonists for the treatment of nicotine addiction. Pharmacol Biochem Behav 2005; 81: 387–395.

Maldonado R, Valverde O, Berrendero F . Involvement of the endocannabinoid system in drug addiction. Trends Neurosci 2006; 29: 225–232.

Volkow ND, Fowler JS, Wang GJ, Swanson JM, Telang F . Dopamine in drug abuse and addiction: results of imaging studies and treatment implications. Arch Neurol 2007; 64: 1575–1579.

Avena NM . Examining the addictive-like properties of binge eating using an animal model of sugar dependence. Exp Clin Psychopharmacol 2007; 15: 481–491.

Melis T, Succu S, Sanna F, Boi A, Argiolas A, Melis MR . The cannabinoid antagonist SR 141716A (Rimonabant) reduces the increase of extra-cellular dopamine release in the rat nucleus accumbens induced by a novel high palatable food. Neurosci Lett 2007; 419: 231–235.

Simiand J, Keane M, Keane PE, Soubrié P . SR 141716, a CB1 cannabinoid receptor antagonist, selectively reduces sweet food intake in marmoset. Behav Pharmacol 1998; 9: 179–181.

Thanos PK, Ramalhete RC, Michaelides M, Piyis YK, Wang GJ, Volkow ND . Leptin receptor deficiency is associated with upregulation of cannabinoid 1 receptors in limbic brain regions. Synapse 2008; 62: 637–642.

Harrold JA, Elliott JC, King PJ, Widdowson PS, Williams G . Down-regulation of cannabinoid-1 (CB-1) receptors in specific extrahypothalamic regions of rats with dietary obesity: a role for endogenous cannabinoids in driving appetite for palatable food? Brain Res 2002; 952: 232–238.

González S, Cascio MG, Fernández-Ruiz J, Fezza F, Di Marzo V, Ramos JA . Changes in endocannabinoid contents in the brain of rats chronically exposed to nicotine, ethanol or cocaine. Brain Res 2002; 954: 73–81.

Patel S, Rademacher DJ, Hillard CJ . Differential regulation of the endocannabinoids anandamide and 2-arachidonylglycerol within the limbic forebrain by dopamine receptor activity. J Pharmacol Exp Ther 2003; 306: 880–888.

Heffner TG, Hartman JA, Seiden LS . Feeding increases dopamine metabolism in the rat brain. Science 1980; 208: 1168–1170.

Higgs S, Williams CM, Kirkham TC . Cannabinoid influences on palatability: microstructural analysis of sucrose drinking after delta(9)-tetrahydrocannabinol, anandamide, 2-arachidonoyl glycerol and SR141716. Psychopharmacology (Berl) 2003; 165: 370–377.

Ward SJ, Dykstra LA . The role of CB1 receptors in sweet versus fat reinforcement: effect of CB1 receptor deletion, CB1 receptor antagonism (SR141716A) and CB1 receptor agonism (CP-55940). Behav Pharmacol 2005; 16: 381–388.

Mahler SV, Smith KS, Berridge KC . Endocannabinoid hedonic hotspot for sensory pleasure: anandamide in nucleus accumbens shell enhances 'liking' of a sweet reward. Neuropsychopharmacology 2007; 32: 2267–2278.

Gessa GL, Orrù A, Lai P, Maccioni P, Lecca R, Lobina C et al. Lack of tolerance to the suppressing effect of rimonabant on chocolate intake in rats. Psychopharmacology (Berl) 2006; 185: 248–254.

Freedland CS, Poston JS, Porrino LJ . Effects of SR141716A, a central cannabinoid receptor antagonist, on food-maintained responding. Pharmacol Biochem Behav 2000; 67: 265–270.

Foltin RW, Haney M . Effects of the cannabinoid antagonist SR141716 (rimonabant) and d-amphetamine on palatable food and food pellet intake in non-human primates. Pharmacol Biochem Behav 2007; 86: 766–773.

Burdyga G, Lal S, Varro A, Dimaline R, Thompson DG, Dockray GJ . Expression of cannabinoid CB1 receptors by vagal afferent neurons is inhibited by cholecystokinin. J Neurosci 2004; 24: 2708–2715.

Burdyga G, Varro A, Dimaline R, Thompson DG, Dockray GJ . Ghrelin receptors in rat and human nodose ganglia: putative role in regulating CB-1 and MCH receptor abundance. Am J Physiol Gastrointest Liver Physiol 2006; 290: G1289–G1297.

Gómez R, Navarro M, Ferrer B, Trigo JM, Bilbao A, Del Arco I et al. A peripheral mechanism for CB1 cannabinoid receptor-dependent modulation of feeding. J Neurosci 2002; 22: 9612–9617.

Izzo AA, Piscitelli F, Capasso R, Avello G, Romano B, Borrelli F et al. Peripheral endocannabinoid dysregulation in two experimental models of obesity: potential relationships with intestinal motility and food deprivation/refeeding-induced energy processing. Br J Pharmacol 2009; doi:10.1111/j.1476-5381.2009.00183.x (in press).

DiPatrizio NV, Simansky KJ . Activating parabrachial cannabinoid CB1 receptors selectively stimulates feeding of palatable foods in rats. J Neurosci 2008; 28: 9702–9709.

DiPatrizio NV, Simansky KJ . Inhibiting parabrachial fatty acid amide hydrolase activity selectively increases the intake of palatable food via cannabinoid CB1 receptors. Am J Physiol Regul Integr Comp Physiol 2008; 295: R1409–R1414.

Soria-Gómez E, Matias I, Rueda-Orozco PE, Cisneros M, Petrosino S, Navarro L et al. Pharmacological enhancement of the endocannabinoid system in the nucleus accumbens shell stimulates food intake and increases c-Fos expression in the hypothalamus. Br J Pharmacol 2007; 151: 1109–1116.

Di Marzo V . The endocannabinoid system in obesity and type 2 diabetes. Diabetologia 2008; 51: 1356–1367.
Acknowledgements
The work of the authors on the role of ECS in energy balance is partly supported by a research grant from Sanofi-Aventis and by the Programma Neuroscienze, Compagnia San Paolo, Grant no. 2008.1262.
About this article
Cite this article
Di Marzo, V., Ligresti, A. & Cristino, L. The endocannabinoid system as a link between homoeostatic and hedonic pathways involved in energy balance regulation. Int J Obes 33 (Suppl 2), S18–S24 (2009). https://doi.org/10.1038/ijo.2009.67
Published:

Issue Date:

DOI: https://doi.org/10.1038/ijo.2009.67
Keywords