Abstract
Aim of the study was to evaluate whether endothelial dysfunction is a marker of erectile dysfunction (ED) in recreational drug abuse. Sixty-four non-consecutive men complaining of ED from at least 3 months were included. All patients underwent detailed history about recreational drug abuse and were then submitted to dynamic penile duplex ultrasound (PDU). According to pharmaco-stimulated peak systolic velocity (PSV) cutoff at 35 cm s−1, patients were divided into two groups: organic (O; n=30) and non-organic (NO; n=34) ED. All subjects and 7 healthy age-matched subjects as controls, underwent veno-occlusive plethysmography (VOP) for the evaluation of endothelium-dependent dilatation of brachial arteries. Blood pressure, total and free testosterone, prolactin, estradiol, low-density lipoprotein and high-density lipoprotein cholesterol were also evaluated; patients were classified with regard to insulin resistance through the HOMA-IR index. Cannabis smoking was more frequent in O-ED vs NO-ED (78% vs 3%, P<0.001) in the absence of any concomitant risk factor or comorbidity for ED. VOP studies revealed impaired endothelium-dependent vasodilatation in O-ED but not in NO-ED and controls (12±6 vs 32±4 and 34±5 ml min−1, respectively; P=0.003). Overall patients showed a direct relationship between HOMA-IR and PSV (r2=0.47, P<0.0001), which was maintained in men with organic ED (r2=0.62, P<0.0001). In cannabis consumers, a direct relationship between HOMA-IR and VOP was also found (r2=0.74, P<0.0001). Receiver-operating characteristic (ROC) curve analysis revealed that VOP values below 17.22 ml min−1 were suggestive for vasculogenic ED. We conclude that early endothelial damage may be induced by chronic cannabis use (and endocannabinoid system activation); insulin resistance may be the hallmark of early endothelial dysfunction and may concur to determine vascular ED in the absence of obesity. Further studies are warranted to establish a direct relationship between cannabis abuse, onset of insulin resistance and development of vascular ED.
Relevant articles
Open Access articles citing this article.
Amanda Moser

,

Sharon M. Ballard

…

Paige Averett

Journal of Cannabis Research Open Access 20 January 2023

Bhumika Kumar

,

Mukesh Pandey

…

Pravat Kumar Sahoo

Future Journal of Pharmaceutical Sciences Open Access 02 December 2022
Access options
Subscribe to this journal
Receive 8 print issues and online access
$259.00 per year
only $32.38 per issue
Rent or buy this article
Prices vary by article type
from$1.95
to$39.95
Prices may be subject to local taxes which are calculated during checkout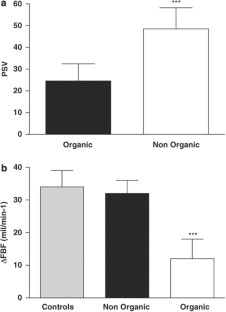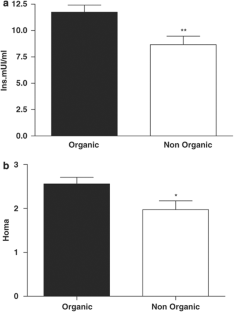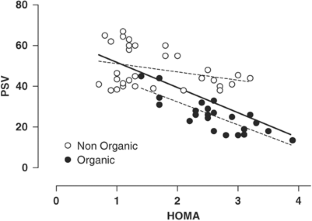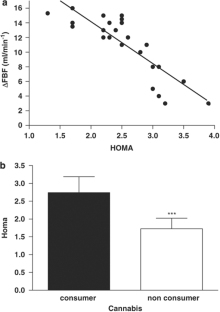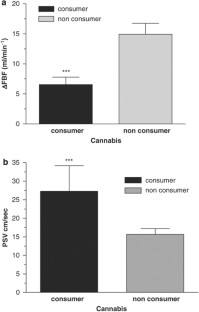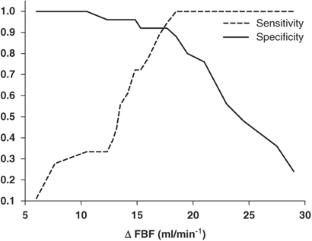 References
Braun M, Wassmer G, Klotz T, Reifenrath B, Mathers M, Engelmann U . Epidemiology of erectile dysfunction: results of the 'Cologne Male Survey'. Int J Impot Res 2000; 12: 305–311.

Foresta C, Caretta N, Aversa A, Bettocchi C, Corona G, Mariani S et al. Erectile dysfunction: symptom or disease? J Endocrinol Invest 2004; 27: 80–95.

Shamloul R . Peak systolic velocities may be falsely low in young patients with erectile dysfunction. J Sex Med 2006; 3: 138–143.

Aversa A, Isidori AM, Caprio M, Cerilli M, Frajese V, Fabbri A . Penile pharmacotesting in diagnosing male erectile dysfunction: evidence for lack of accuracy and specificity. Int J Androl 2002; 25: 6–10.

La Pera G, Carderi A, Marianantoni Z, Peris F, Lentini M, Taggi F . Sexual dysfunction prior to first drug use among former drug addicts and its possible causal meaning on drug addiction: preliminary results. J Sex Med 2008; 5: 164–172.

Marihuana: A Signal of Misunderstanding, from: The Report of the National Commission on Marihuana and Drug Abuse, Commissioned by President Richard M. Nixon, March 1972 http://www.druglibrary.org/Schaffer/Library/studies/nc/ncmenu.htm.

Celemajer DS . Endothelial dysfunction: does it matter? Is it reversible? J Am Coll Cardiol 1997; 30: 325–333.

Hsueh WA, Lyon CJ, Quiñones MJ . Insulin resistance and the endothelium. Am J Med 2004; 117: 109–117.

Ferrannini E, Buzzicoli G, Bonadonna R, Giorico MA, Oleggini M, Graziadei L et al. Insulin resistance in essential hypertension. N Engl J Med 1987; 317: 350–357.

Shen DC, Shieh SM, Fuh MM, Wu DA, Chen YD, Reaven GM . Resistance to insulin-stimulated glucose uptake in patients with hypertension. J Clin Endocrinol Metab 1988; 66: 580–583.

Rhoden EL, Telöken C, Sogari PR, Vargas Souto CA . The use of the simplified International Index of Erectile Function (IIEF-5) as a diagnostic tool to study the prevalence of erectile dysfunction. Int J Impot Res 2002; 14: 245–250.

Greco EA, Pili M, Bruzziches R, Corona G, Spera G, Aversa A . Testosterone:estradiol ratio changes associated with long-term tadalafil administration: a pilot study. J Sex Med 2006; 3: 716–722.

Aversa A, Bonifacio V, Moretti C, Fraiese G, Fabbri A . Re-dosing of prostaglandin-E1 versus prostaglandin-E1 plus phentolamine in male erectile dysfunction: a dynamic color power Doppler study. Int J Impot Res 2000; 12: 33–40.

Aversa A, Sarteschi LM . The role of penile color-duplex ultrasound for the evaluation of erectile dysfunction. J Sex Med 2007; 4: 1437–1447.

Romagni P, Rossi F, Guerrini L, Quirini C, Santiemma V . Aldosterone induces contraction of the resistance arteries in man. Atherosclerosis 2003; 166: 345–349.

Pasimeni G, Ribaudo MC, Capoccia D, Rossi F, Bertone C, Leonetti F et al. Non-invasive evaluation of endothelial dysfunction in uncomplicated obesity: relationship with insulin resistance. Microvasc Res 2006; 71: 115–120.

Sakamoto H, Nagata M, Saito K, Okumura T, Yoshida H . Anatomic variations of cavernous arteries and their effect on measurement of hemodynamic parameters: a power Doppler study. Urology 2004; 63: 539–544.

Radikova Z, Koska J, Huckova M, Ksinantova L, Imrich R, Vigas M et al. Insulin sensitivity indices: a proposal of cut-off points for simple identification of insulin-resistant subjects. Exp Clin Endocrinol Diabetes 2006; 114: 249–256.

Brambilla F. Droghe di abuso e sistema neuroendocrino: aspetti clinici. In: Basi Biologiche e farmacologiche delle tossicodipendendenze. Gori E and Muller EE (eds), Phytagora Press: Milan, 1992, p 199.

de Miguel R, Romero J, Munoz RM, Garcia-Gil L, Gonzalez S, Villanua MA et al. Effects of cannabinoids on prolactin and gonadotrophin secretion: involvement of changes in hypothalamic gamma-aminobutyric acid (GABA) inputs. Biochem Pharmacol 1998; 56: 1331–1338.

Sethi BB, Trivedi JK, Kumar P, Gulati A, Agarwal AK, Sethi N . Anti-anxiety effect of cannabis: involvement of central benzodiazepine receptors. Biol Psychiatry 1986; 21: 3–10.

Maccarrone M, Wenger T . Effects of cannabinoids on hypothalamic and reproductive function. Handb Exp Pharmacol 2005; 168: 555–571.

Schaefer CF, Gunn CG, Dubowski KM . Normal plasma testosterone concentrations after marihuana smoking. N Engl J Med 1975; 292: 867–868.

Paton WD . Pharmacology of marijuana. Ann Rev Pharmacol 1975; 15: 191–220.

Cohen S . The 94-day cannabis study. Ann NY Acad Sci 1976; 282: 211–220.

Coggins WJ, Swenson EW, Dawson WW, Fernandez-Salas A, Hernandez-Bolanos J, Jiminez-Antillon CF et al. Health status of chronic heavy cannabis users. Ann NY Acad Sci 1976; 282: 148–161.

Rawitch AB, Schultz GS, Ebner KE, Vardaris RM . Competition of delta 9-tetrahydrocannabinol with estrogen in rat uterine estrogen receptor binding. Science 1977; 197: 1189–1191.

Sauer MA, Rifka SM, Hawks RL, Cutler Jr GB, Loriaux DL . Marijuana: interaction with the estrogen receptor. J Pharmacol Exp Ther 1983; 224: 404–407.

Zacharia LC, Gogos JA, Karayiorgou M, Jackson EK, Gillespie DG, Barchiesi F et al. Methoxyestradiols mediate the antimitogenic effects of 17beta-estradiol: direct evidence from catechol-O-methyltransferase-knockout mice. Circulation 2003; 108: 2974–2978.

Juan-Picó P, Fuentes E, Bermúdez-Silva FJ, Javier Díaz-Molina F, Ripoll C, Rodríguez de Fonseca F et al. Cannabinoid receptors regulate Ca2+ signals and insulin secretion in pancreatic β-cell. Cell Calcium 2006; 39: 155–162.

Barbosa RM, Silva AM, Tome AR, Stamford JA, Santos RM, Rosario LM . Control of pulsatile 5-HT/insulin secretion from single mouse pancreatic islets by intracellular calcium dynamics. J Physiol 1998; 510 (pt 1): 135–143.

Akiba Y, Kato S, Katsube K, Nakamura M, Takeuchi K, Ishii H et al. Transient receptor potential vanilloid subfamily 1 expressed in pancreatic islet beta cells modulates insulin secretion in rats. Biochem Biophys Res Commun 2004; 321: 219–225.

Munro S, Thomas KL, Abu-Shaar M . Molecular characterization of a peripheral receptor for cannabinoids. Nature 1993; 365: 61–65.

Laychock SG, Hoffman JM, Meisel E, Bilgin S . Pancreatic islet arachidonic acid turnover and metabolism and insulin release in response to delta-9-tetrahydrocannabinol. Biochem Pharmacol 1986; 35: 2003–2008.

Cota D, Marsicano G, Tschöp M, Grübler Y, Flachskamm C, Schubert M et al. The endogenous cannabinoid system affects energy balance via central orexigenic drive and peripheral lipogenesis. J Clin Invest 2003; 112: 423–431.

Van Gaal LF, Rissanen AM, Scheen AJ, Ziegler O, Rossner S . RIO-Europe Study Group, Effects of the cannabinoid-1 receptor blocker rimonabant on weight reduction and cardiovascular risk factors in overweight patients: 1-year experience from the RIO-Europe study. Lancet 2005; 365: 1389–1397.

Romano MR, Lograno MD . Cannabinoid agonists induce relaxation in the bovine ophthalmic artery: evidences for CB1 receptors, nitric oxide and potassium channels. Br J Pharmacol 2006; 147: 917–925.

Lépicier P, Lagneux C, Sirois MG, Lamontagne D . Endothelial CB1-receptors limit infarct size through NO formation in rat isolated hearts. Life Sci 2007; 81: 1373–1380.

Rajesh M, Mukhopadhyay P, Bátkai S, Haskó G, Liaudet L, Huffman JW et al. CB2-receptor stimulation attenuates TNF-alpha-induced human endothelial cell activation, transendothelial migration of monocytes, and monocyte-endothelial adhesion. Am J Physiol Heart Circ Physiol 2007; 293: H2210–H2218.

McCollum L, Howlett AC, Mukhopadhyay S . Anandamide-mediated CB1/CB2 cannabinoid receptor-independent nitric oxide production in rabbit aortic endothelial cells. J Pharmacol Exp Ther 2007; 321: 930–937.

Ghasemi M, Sadeghipour H, Dehpour AR . Anandamide improves the impaired nitric oxide-mediated neurogenic relaxation of the corpus cavernosum in diabetic rats: involvement of cannabinoid CB1 and vanilloid VR1 receptors. BJU Int 2007; 100: 1385–1390.

Caldicott DG, Holmes J, Roberts-Thomson KC, Mahar L . Keep off the grass: marijuana use and acute cardiovascular events. Eur J Emerg Med 2005; 12: 236–244.

Jones RT . Cardiovascular effects of marijuana. J Clin Pharmacol 2002; 42: 58S–63S.
About this article
Cite this article
Aversa, A., Rossi, F., Francomano, D. et al. Early endothelial dysfunction as a marker of vasculogenic erectile dysfunction in young habitual cannabis users. Int J Impot Res 20, 566–573 (2008). https://doi.org/10.1038/ijir.2008.43
Received:

Revised:

Accepted:

Published:

Issue Date:

DOI: https://doi.org/10.1038/ijir.2008.43
Keywords