Abstract
Despite increased evidence for the importance of lifestyle modification, physical activity and diet in diabetes prevention and management, habitual physical activity levels have declined in recent decades in China and India. Further, other risk factors for type 2 diabetes, including overweight, obesity and physical inactivity, have also worsened. Here we present evidence for the importance of physical activity and exercise in the amelioration of type 2 diabetes and propose a novel approach to address the challenge of improving lifestyle behaviors in China and India—Movement is Medicine and a P4 (predictive, preventive, personalized and participatory) approach.
Access options
Subscribe to this journal
Receive 12 print issues and online access
$259.00 per year
only $21.58 per issue
Rent or buy this article
Prices vary by article type
from$1.95
to$39.95
Prices may be subject to local taxes which are calculated during checkout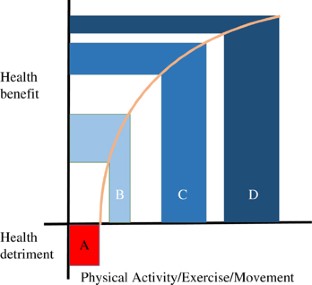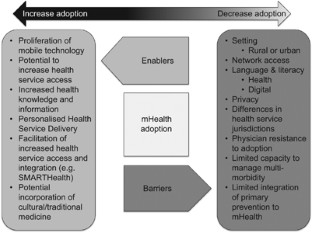 References
Mendes R, Sousa N, Almeida A, Subtil P, Guedes-Marques F, Reis VM et al. Exercise prescription for patients with type 2 diabetes-a synthesis of international recommendations: narrative review. Br J Sports Med 2016; 50: 1379–1381.

Xu Y, Wang LM, He J, Bi YF, Li M, Wang TG et al. Prevalence and control of diabetes in Chinese adults. JAMA 2013; 310: 948–958.

World Health Organization. Global report on diabetes. World Health Organization: Geneva, Switzerland, 2016.

International Diabetes Federation. IDF Diabetes Atlas Brussels: International Diabetes Federation, 7th edn, 2015. Available from: http://www.idf.org/idf-diabetes-atlas-seventh-edition.

Misra A, Shrivastava U . Obesity and dyslipidemia in South Asians. Nutrients 2013; 5: 2708–2733.

Mendis S . Global Status Report on Noncommunicable Diseases 2014. WHO: Geneva, Switzerland, 2014.

Anjana RM, Pradeepa R, Das AK, Deepa M, Bhansali A, Joshi SR et al. Physical activity and inactivity patterns in India - results from the ICMR-INDIAB study (Phase-1) ICMR-INDIAB-5. Int J Behav Nutr Phys Act 2014; 11: 11.

Ng SW, Howard AG, Wang HJ, Su C, Zhang B . The physical activity transition among adults in China: 1991-2011. Obes Rev 2014; 15: 27–36.

Increasing healthspan: prosper and live long. EBioMedicine 2015; 2: 1559.

Kraus WE, Bittner V, Appel L, Blair SN, Church T, Despres JP et al. The National Physical Activity Plan: a call to action from the American Heart Association—a science advisory from the American Heart Association. Circulation 2015; 131: 1932–1940.

Lloyd-Jones DM, Hong Y, Labarthe D, Mozaffarian D, Appel LJ, Van Horn L et al. Defining and setting national goals for cardiovascular health promotion and disease reduction the American Heart Association's Strategic Impact Goal through 2020 and beyond. Circulation 2010; 121: 586–613.

Mozaffarian D, Benjamin EJ, Go AS, Arnett DK, Blaha MJ, Cushman M et al. Heart Disease and Stroke Statistics-2016 update: a report from the American Heart Association. Circulation 2016; 133: E38–E360.

Weber MB, Ranjani H, Staimez LR, Anjana RM, Ali MK, Narayan KMV et al. The stepwise approach to diabetes prevention: results from the D-CLIP randomized controlled trial. Diabetes Care 2016; 39: 1760–1767.

Lavie CJ, Lee DC, Sui XM, Arena R, O'Keefe JH, Church TS et al. Effects of running on chronic diseases and cardiovascular and all-cause mortality. Mayo Clin Proc 2015; 90: 1541–1552.

Wen CP, Wai JPM, Tsai MK, Yang YC, Cheng TYD, Lee MC et al. Minimum amount of physical activity for reduced mortality and extended life expectancy: a prospective cohort study. Lancet 2011; 378: 1244–1253.

Sundquist K, Qvist J, Sundquist J, Johansson SE . Frequent and occasional physical activity in the elderly - A 12-year follow-up study of mortality. Am J Prev Med 2004; 27: 22–27.

Guertler D, Vandelanotte C, Kirwan M, Duncan MJ . Engagement and nonusage attrition with a free physical activity promotion program: the Case of 10,000 Steps Australia. J Med Internet Res 2015; 17: e176.

Yuenyongchaiwat K . Effects of 10,000 steps a day on physical and mental health in overweight participants in a community setting: a preliminary study. Braz J Phys Ther 2016; 20: 367–373.

Dwyer T, Pezic A, Sun C, Cochrane J, Venn A, Srikanth V et al. Objectively measured daily steps and subsequent long term all-cause mortality: the Tasped Prospective Cohort Study. PLoS One 2015; 10: e0146202.

Chau JY, Grunseit A, Midthjell K, Holmen J, Holmen TL, Bauman AE et al. Sedentary behaviour and risk of mortality from all-causes and cardiometabolic diseases in adults: evidence from the HUNT3 population cohort. Br J Sports Med 2015; 49: 737–742.

Young DR, Hivert MF, Alhassan S, Camhi SM, Ferguson JF, Katzmarzyk PT et al. Sedentary behavior and cardiovascular morbidity and mortality: a science advisory from the American Heart Association. Circulation 2016; 134: E262–E279.

Pandey A, Salahuddin U, Garg S, Ayers C, Kulinski J, Anand V et al. Continuous dose-response association between sedentary time and risk for cardiovascular disease: a meta-analysis. JAMA Cardiol 2016; 1: 575–583.

Bailey DP, Locke CD . Breaking up prolonged sitting with light-intensity walking improves postprandial glycemia, but breaking up sitting with standing does not. J Sci Med Sport 2015; 18: 294–298.

Benatti FB, Ried-Larsen M . The effects of breaking up prolonged sitting time: a review of experimental studies. Med Sci Sports Exerc 2015; 47: 2053–2061.

Peddie MC, Bone JL, Rehrer NJ, Skeaff CM, Gray AR, Perry TL . Breaking prolonged sitting reduces postprandial glycemia in healthy, normal-weight adults: a randomized crossover trial. Am J Clin Nutr 2013; 98: 358–366.

Ekelund U, Steene-Johannessen J, Brown WJ, Fagerland MW, Owen N, Powell KE et al. Does physical activity attenuate, or even eliminate, the detrimental association of sitting time with mortality? A harmonised meta-analysis of data from more than 1 million men and women. Lancet 2016; 388: 1302–1310.

Warburton DER, Bredin SSD . Reflections on physical activity and health: what should we recommend? Can J Cardiol 2016; 32: 495–504.

Sallis RE . Exercise is medicine and physicians need to prescribe it!. Br J Sports Med 2009; 43: 3–4.

Cowan RE . Exercise is medicine initiative: physical activity as a vital sign and prescription in adult rehabilitation practice. Arch Phys Med Rehabil 2016; 97: S232–S237.

Coombes JS, Law J, Lancashire B, Fassett RG . "Exercise Is Medicine": curbing the burden of chronic disease and physical inactivity. Asia Pac J Public Health 2015; 27: NP600–NP605.

Segar ML, Guerin E, Phillips E, Fortier M . From a vital sign to vitality: selling exercise so patients want to buy it. Curr Sport Med Rep 2016; 15: 276–281.

Stewart RAH, Benatar J, Maddison R . Living longer by sitting less and moving more. Curr Opin Cardiol 2015; 30: 551–557.

Bouchard C, Blair SN, Katzmarzyk PT . Less sitting, more physical activity, or higher fitness? Mayo Clin Proc 2015; 90: 1533–1540.

Grant RW, Schmittdiel JA, Neugebauer RS, Uratsu CS, Sternfeld B . Exercise as a vital sign: a quasi-experimental analysis of a health system intervention to collect patient-reported exercise levels. J Gen Intern Med 2014; 29: 341–348.

Young DR, Coleman KJ, Ngor E, Reynolds K, Sidell M, Sallis RE . Associations between physical activity and cardiometabolic risk factors assessed in a Southern California Health Care System, 2010-2012. Prev Chronic Dis 2014; 11: E219.

Sallis R . Developing healthcare systems to support exercise: exercise as the fifth vital sign. Br J Sports Med 2011; 45: 473–474.

Kyu HH, Bachman VF, Alexander LT, Mumford JE, Afshin A, Estep K et al. Physical activity and risk of breast cancer, colon cancer, diabetes, ischemic heart disease, and ischemic stroke events: systematic review and dose-response meta-analysis for the Global Burden of Disease Study 2013. BMJ 2016; 354: i3857.

Ross R, Blair SN, Arena R, Church TS, Després J-P, Franklin BA et al. Importance of assessing cardiorespiratory fitness in clinical practice: a case for fitness as a clinical vital sign—a scientific statement from the American Heart Association. Circulation 2016; 134: e653–e699.

Fletcher GF, Ades PA, Kligfield P, Arena R, Balady GJ, Bittner VA et al. Exercise standards for testing and training: a scientific statement from the American Heart Association. Circulation 2013; 128: 873–934.

Arena R, Myers J, Guazzi M . The future of aerobic exercise testing in clinical practice: is it the ultimate vital sign? Future Cardiol 2010; 6: 325–342.

Despres JP . Physical activity, sedentary behaviours, and cardiovascular health: when will cardiorespiratory fitness become a vital sign? Can J Cardiol 2016; 32: 505–513.

DeFina LF, Haskell WL, Willis BL, Barlow CE, Finley CE, Levine BD et al. Physical activity versus cardiorespiratory fitness: two (partly) distinct components of cardiovascular health? Prog Cardiovasc Dis 2015; 57: 324–329.

Nylen ES, Kokkinos P, Myers J, Faselis C . Prognostic effect of exercise capacity on mortality in older adults with diabetes mellitus. J Am Geriatr Soc 2010; 58: 1850–1854.

Myers J, McAuley P, Lavie CJ, Despres JP, Arena R, Kokkinos P . Physical activity and cardiorespiratory fitness as major markers of cardiovascular risk: their independent and interwoven importance to health status. Prog Cardiovasc Dis 2015; 57: 306–314.

Kokkinos P, Myers J, Faselis C, Doumas M, Kheirbek R, Nylen E . BMI-mortality paradox and fitness in African American and Caucasian men with type 2 diabetes. Diabetes Care 2012; 35: 1021–1027.

Chow LS, Odegaard AO, Bosch TA, Bantle AE, Wang Q, Hughes J et al. Twenty year fitness trends in young adults and incidence of prediabetes and diabetes: the CARDIA study. Diabetologia 2016; 59: 1659–1665.

Laukkanen JA, Zaccardi F, Khan H, Kurl S, Jae SY, Rauramaa R . Long-term change in cardiorespiratory fitness and all-cause mortality: a population-based follow-up study. Mayo Clin Proc 2016; 91: 1183–1188.

Vogt H, Hofmann B, Getz L . The new holism: P4 systems medicine and the medicalization of health and life itself. Med Health Care Philos 2016; 19: 307–323.

National Institute of Health. Precision Medicine Initiative Cohort Program. Bethesda, USA, 2015.

Cyranoski D . China embraces precision medicine on a massive scale. Nature 2016; 529: 9–10.

Kaul N, Ali S . Genes, genetics, and environment in type 2 diabetes: implication in personalized medicine. DNA Cell Biol 2016; 35: 1–12.

Fradkin JE, Hanlon MC, Rodgers GP . NIH Precision Medicine Initiative: implications for diabetes research. Diabetes Care 2016; 39: 1080–1084.

Center for Disease Control. What is health literacy? CDC, 2016. Available from: https://www.cdc.gov/healthliteracy/learn/.

Inoue M, Takahashi M, Kai I . Impact of communicative and critical health literacy on understanding of diabetes care and self-efficacy in diabetes management: a cross-sectional study of primary care in Japan. BMC Fam Pract 2013; 14: 9.

Qin LL, Xu HL . A cross-sectional study of the effect of health literacy on diabetes prevention and control among elderly individuals with prediabetes in rural China. BMJ Open 2016; 6: 9.

Al Sayah F, Qiu WY, Johnson JA . Health literacy and health-related quality of life in adults with type 2 diabetes: a longitudinal study. Qual Life Res 2016; 25: 1487–1494.

McNaughton CD, Cawthon C, Kripalani S, Liu DD, Storrow AB, Roumie CL . Health literacy and mortality: a cohort study of patients hospitalized for acute heart failure. J Am Heart Assoc 2015; 4: e001799.

Omachi TA, Sarkar U, Yelin EH, Blanc PD, Katz PP . Lower health literacy is associated with poorer health status and outcomes in chronic obstructive pulmonary disease. J Gen Intern Med 2013; 28: 74–81.

Rubin DJ, Donnell-Jackson K, Jhingan R, Golden SH, Paranjape A . Early readmission among patients with diabetes: a qualitative assessment of contributing factors. J Diabetes Complications 2014; 28: 869–873.

Smith SG, O'Conor R, Curtis LM, Waite K, Deary IJ, Paasche-Orlow M et al. Low health literacy predicts decline in physical function among older adults: findings from the LitCog cohort study. J Epidemiol Community Health 2015; 69: 474–480.

Whitehead M . Physical Literacy: Throughout the Lifecourse. Routledge Taylor & Francis Group: London, UK, 2010.

Edwards LC, Bryant AS, Keegan RJ, Morgan K, Jones AM . Definitions, foundations and associations of physical literacy: a systematic review. Sports Med 2017; 47: 113–126.

McNeil A, Arena R . Health harmonics: the construction of meaning through a two-way orchestration of literacies. Prog Cardiovasc Dis 2017; 59: 463–470.

Vandelanotte C, Muller AM, Short CE, Hingle M, Nathan N, Williams SL et al. Past, present, and future of eHealth and mHealth research to improve physical activity and dietary behaviors. J Nutr Educ Behav 2016; 48: 219–228.

Lamkin P . Wearable tech market to be worth $34 billion by 2020. Forbes Inc., 2016 [updated 17 February 2016]. Available from: http://www.forbes.com/sites/paullamkin/2016/02/17/wearable-tech-market-to-be-worth-34-billion-by-2020/#13087a723fe3.

eMarketer.com. In China, Tier 1 cities rule for smartphone useage: eMarketer.com 2015. Available from: https://www.emarketer.com/Article/China-Tier-1-Cities-Rule-Smartphone-Usage/1012873.

Telecom Regulatory Authority of India Highlights of Telecom Subscription Data as on 31st January, 2015. India TRAo: New Delhi, India, 2015.

Gao S, Krogstie J, Chen Z, Zhou W . Lifestyles and mobile services adoption in China. Int J Ebus Res 2014; 10: 36–53.

Watkins J, Kitner KR, Mehta D . Mobile and smartphone use in urban and rural India. Continuum 2012; 26: 685–697.

Pankaj D, Anirudha J . Mobile Phone Usage by Low Literate Users. Proceedings of the 7th International Conference on HCI, IndiaHCI 2015, Guwahati, India. 2835968: ACM; 2015. p. 10-8.

Chen YY, Yin Z, Xie Q . Suggestions to ameliorate the inequity in urban/rural allocation of healthcare resources in China. Int J Equity Health 2014; 13: 6.

Ranga V, Panda P . Spatial access to inpatient health care in northern rural India. Geospatial Health 2014; 8: 545–556.

Raghu A, Praveen D, Peiris D, Tarassenko L, Clifford G . Engineering a mobile health tool for resource-poor settings to assess and manage cardiovascular disease risk: SMARThealth study. BMC Med Inform Decis Mak 2015; 15: 1.

Smith R, Menon J, Rajeev JG, Feinberg L, Kumar RK, Banerjee A . Potential for the use of mHealth in the management of cardiovascular disease in Kerala: a qualitative study. BMJ Open 2015; 5: 9.

Peiris D, Sun L, Patel A, Tian M, Essue B, Jan S et al. Systematic medical assessment, referral and treatment for diabetes care in China using lay family health promoters: protocol for the SMARTDiabetes cluster randomised controlled trial. Implement Sci 2016; 11: 9.

Zhang P, Yang Y . Effect of family health promoter in community and primary health services. Chin Gen Pract 2010; 1: 75–77.

Younger DS . Health Care in India. Neurol Clin 2016; 34: 1103–1114.

Younger DS . Health Care in China. Neurol Clin 2016; 34: 1115–1125.

Free C, Phillips G, Galli L, Watson L, Felix L, Edwards P et al. The effectiveness of mobile-health technology-based health behaviour change or disease management interventions for health care consumers: a systematic review. PLoS Med 2013; 10: e1001362.

Connelly J, Kirk A, Masthoff J, MacRury S . The use of technology to promote physical activity in type 2 diabetes management: a systematic review. Diabetic Med 2013; 30: 1420–1432.

Muller AM, Alley S, Schoeppe S, Vandelanotte C . The effectiveness of e- & mHealth interventions to promote physical activity and healthy diets in developing countries: a systematic review. Int J Behav Nutr Phys Act 2016; 13: 14.

Tomlinson M, Rotheram-Borus MJ, Swartz L, Tsai AC . Scaling up mHealth: where is the evidence? PLoS Med 2013; 10: e1001382.
Ethics declarations
Competing interests
The authors declare no conflict of interest.
About this article
Cite this article
Arena, R., Sagner, M., Byrne, N. et al. Novel approaches for the promotion of physical activity and exercise for prevention and management of type 2 diabetes. Eur J Clin Nutr 71, 858–864 (2017). https://doi.org/10.1038/ejcn.2017.53
Received:

Revised:

Accepted:

Published:

Issue Date:

DOI: https://doi.org/10.1038/ejcn.2017.53
This article is cited by
European Journal of Clinical Nutrition (2017)