Abstract
Background/Objectives:
The value of preoperative nutritional support in liver resection remains questionable. The aim of the present study was to compare the incidence of postoperative complications after liver resection between those patients that received preoperative immunonutrition versus those patients without preoperative nutritional support.
Subjects/Methods:
Patients undergoing elective liver resection between 9 November 2007 and 14 May 2013 were considered for the study: 84 with preoperative immunonutrition (Oral-Impact, Nestle, 3 × 237 ml per day for seven days at home) and 63 control patients without preoperative nutritional support. To reduce selection bias, propensity score matching was performed. Primary endpoint was the overall complication rate. Secondary endpoints were infectious and major complications.
Results:
Ninety-eight patients could be matched (49 in each group). Seventy-seven patients (78.6%) had a minor and 21 patients (21.4%) a major liver resection. The two groups were balanced for age, gender distribution, American Society of Anesthesiology score ⩾3, NRS 2002 score, weight loss>10%, cirrhosis, steathosis, preoperative chemotherapy, pathology, major liver resection and extrahepatic procedures. No significant differences were observed in the overall complication rate (53.0% versus 51.0%), infectious complications (38.7% versus 28.5%) and major complications (12.2% versus 10.2%) for the immunonutrition and control group, respectively.
Conclusions:
The present study did not permit to demonstrate an impact of preoperative immunonutrition with Oral-Impact on postoperative complications after minor liver resection.
Access options
Subscribe to this journal
Receive 12 print issues and online access
$259.00 per year
only $21.58 per issue
Rent or buy this article
Prices vary by article type
from$1.95
to$39.95
Prices may be subject to local taxes which are calculated during checkout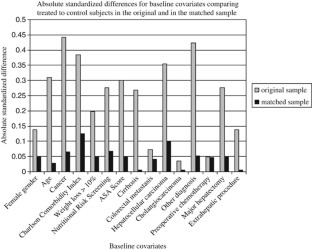 References
Jarnagin WR, Gonen M, Fong Y, DeMatteo RP, Ben-Porat L, Little S et al. Improvement in perioperative outcome after hepatic resection: analysis of 1803 consecutive cases over the past decade. Ann Surg 2002; 236: 397–407.

Aloia TA, Fahy BN, Fischer CP, Jones SL, Duchini A, Galati J et al. Predicting poor outcome following hepatectomy: analysis of 2313 hepatectomies in the NSQIP database. HPB (Oxford) 2009; 11: 510–515.

Koperna T, Kisser M, Schulz F . Infections after liver resection in the elderly. Langenbecks Arch Chir 1997; 382: 192–196.

Moreno Elola-Olaso A, Davenport DL, Hundley JC, Daily MF, Gedaly R . Predictors of surgical site infection after liver resection: a multicentric analysis using national Surgical Quality Improuvement Prgram data. HPB (Oxford) 2012; 14: 136–141.

Neal CP, Mann CD, Garcea G, Briggs CD, Dennison AR, Berry DP . Preoperative systemic inflammation and infectious complications after resection of colorectal liver metastases. Arch Surg 2011; 146: 471–478.

Farid SG, Aldouri A, Morris-Stiff G, Khan AZ, Toogood GJ, Lodge JP et al. Correlation between postoperative infective complications and long-term outcome after hepatic resection for colorectal liver metastasis. Ann Surg 2010; 251: 91–100.

Mizock BA, Sriram K . Perioperative immunonutrition. Expert Rev Clin Immunol 2011; 7: 1–3.

Daly JM, Lieberman MD, Goldfine J, Shou J, Weintraub F, Rosato EF et al. Enteral nutrition with supplemental arginine, RNA, and omega-3 fatty acids in patients after operation: immunologic, metabolic, and clinical outcome. Surgery 1992; 112: 56–67.

Braga M, Gianotti L, Nespoli L, Radaelli G, Di Carlo V . Nutritional approach in malnourished surgical patients. A prospective randomized study. Arch Surg 2002; 137: 174–180.

Gianotti L, Braga M, Nespoli L, Radaelli G, Beneduce A, Di Carlo V . A randomized controlled trial on preoperative oral supplementation with a specialized diet in patients with gastrointestinal cancer. Gastroenterology 2002; 122: 1763–1770.

Senkal M, Zumtobel V, Bauer KH, Marpe B, Wolfram G, Frei A et al. Outcome and cost-effectiveness of perioperative enteral immunonutrition in patients undergoing elective upper gastrointestinal tract surgery: a prospective randomized study. Arch Surg 1999; 134: 1309–1316.

Cerantola Y, Hübner M, Grass F, Demartines N, Schäfer M . Immunonutrition in gastrointestinal Surgery. Br J Surg 2011; 98: 37–48.

Weimann A, Braga M, Harsanyi L, Laviano A, Ljungqvist O, Soeters P et al. ESPEN guidelines on enteral nutrition: surgery including organ transplantation. Clin Nutr 2006; 25: 224–244.

Mariette C, Alves A, Benoist S, Bretagnol F, Mabrut JY, Slim K . Perioperative care in digestive surgery. Guidelines for the French Society of Digestive Surgery. Ann Chir 2005; 130: 108–124.

Koretz RL, Avenell A, Lipman TO . Nutritional support for liver disease. Cochrane Database Syst Rev 2012; 5: CD008344.

Richter B, Schmandra TC, Golling M, Bechstein WO . Nutritional support after open liver resection: a systematic review. Dig Surg 2006; 23: 139–145.

Mikagi K, Kawahara R, Kinoshita H, Aoyagi S . Effect of preoperative immunonutrition in patients undergoing hepatectomy; a randomized controlled trial. Kurume Med J 2011; 58: 1–8.

Austin PC . An introduction to propensity score methods for reducing the effects of confounding in observational studies. Multivariate Behav Res 2011; 46: 399–424.

Claudot F, Alla F, Fresson J, Calvez T, Coudane H, Bonaïti-Pellié C . Ethics and observational studie in medical research: various rules in a common framework. Int J Epidemiol 2009; 38: 1104–1108.

Zacharias T, Ferreira N . Carrier-bound fibrin sealant compared to oxidized cellulose application after liver resection. HPB (Oxford) 2012; 14: 839–847.

Société française d'anesthesie et de reanimation. Antibioprophylaxis in surgery and interventional medicine (adult patients). Actualization 2010. Ann Fr Anesth Reanim 2011; 30: 168–190.

Strasberg SM . Nomenclature of hepatic anatomy and resections: a review of the Brisbane 2000 system. J Hepatobiliary Pancreat Surg 2005; 12: 351–355.

Bone RC, Balk RA, Cerra FB, Dellinger RP, Fein AM, Knaus WA et al. Definitions for sepsis and organ failure and guidelines for the use of innovative therapies in sepsis. Chest 1992; 101: 1644–1655.

Dindo D, Demartines N, Clavien PA . Classification of surgical complications: a new proposal with evaluation in a cohort of 6336 patients and results of a survey. Ann Surg 2004; 240: 205–213.

Kondrup J, Rasmussen HH, Hamberg O, Stanga Z, Ad Hoc ESPEN Working Group . Nutritional risk screening (NRS 2002): a new method based on an analysis of controlled clinical trials. Clin Nutr 2003; 22: 321–336.

The Veterans Affairs Total Parenteral Nutrition Cooperative Study Group. Perioperative total parenteral nutrition in surgical patients. N Engl J Med 1991; 325: 525–532.

Hübner M, Cerantola Y, Grass F, Bertrand PC, Schäfer M, Demartines N . Preoperative immunonutrition in patients at nutritional risk: results of a double-blinded randomized clinical trial. Eur J Clin Nutr 2012; 66: 850–855.

Schulz KF, Grimes DA . Sample size calculations in randomized trials: mandatory and mystical. Lancet 2005; 365: 1348–1353.

Austin PC . Balance diagnostics for comparing the distribution of baseline covariates between treatment groups in propensity-score matched samples. Statist Med 2009; 28: 3083–3107.

Plank LD, McCall JL, Gane EJ, Rafique M, Gillanders LK, McIlroy K et al. Pre- and postoperative immunonutrition in patients undergoing liver transplantation: a pilot study of safety and efficacy. Clin Nutr 2005; 24: 288–296.

Plank LD, Mathur S, Gane EJ, Gillanders LK, McIlroy K, McCall JL . Perioperative immunonutrition in liver transplantation: results of a double-blind randomized controlled trial. Clin Nutr 2010; 5 (Suppl2): 3.

Hendry PO, van Dam RM, Bukkems SF, McKeown DW, Parks RW, Preston T et al. Randomized clinical trial of laxatives and oral nutritional supplements within an enhanced recovery after surgery protocol following liver resection. Br J Surg 2010; 97: 1198–1206.

Ishikawa Y, Yoshida H, Mamada Y, Taniai N, Matsumoto S, Bando K et al. Prospective randomized controlled study of short-term perioperative oral nutrition with branched chain amino acids in patients undergoing liver surgery. Hepatogastroenterology 2010; 57: 583–590.

Meng WC, Leung KL, Ho RL, Leung TW, Lau WY . Prospective randomized control study on the effect of branched-chain amino acids in patients with liver resection for hepatocellular carcinoma. Aust N Z J Surg 1999; 69: 811–815.

Tzeng CW, Katz MH, Fleming JB, Pisters PW, Lee JE, Abdalla EK et al. Risk of venous thromboembolism outweighs post-hepatectomy bleeding complications: analysis of 5651 National Surgical Quality Improuvement Program patients. HPB (Oxford) 2012; 14: 506–513.

Kooby DA, Stockmann J, Ben-Porat L, Gonen M, Janargin WR, Dematteo R et al. Influence of transfusion on perioperative and long-term outcome in patients following hepatic resection for colorectal metastases. Ann Surg 2003; 237: 860–870.

Marimuthu K, Varadhan KK, Ljungqvist O, Lobo DN . A meta-analysis of the effect of combinations of immune modulating nutrients on outcome in patients undergoing major open gastrointestinal surgery. Ann Surg 2012; 255: 1060–1068.

Osland E, Hossain MB, Khan S, Memon MA . Effect of timing of pharmaconutrition (immunonutrition) administration on outcomes of elective surgery for gastrointestinal malignancies: a systematic review and meta-analysis. JPEN J Parenter Enteral Nutr 2014; 38: 53–69.
Ethics declarations
Competing interests
The authors declare no conflict of interest.
About this article
Cite this article
Zacharias, T., Ferreira, N. & Carin, AJ. Preoperative immunonutrition in liver resection—a propensity score matched case-control analysis. Eur J Clin Nutr 68, 964–969 (2014). https://doi.org/10.1038/ejcn.2014.113
Received:

Revised:

Accepted:

Published:

Issue Date:

DOI: https://doi.org/10.1038/ejcn.2014.113
This article is cited by
Rohit Mehtani
Madhumita Premkumar
Anand V. Kulkarni

Current Hepatology Reports (2022)