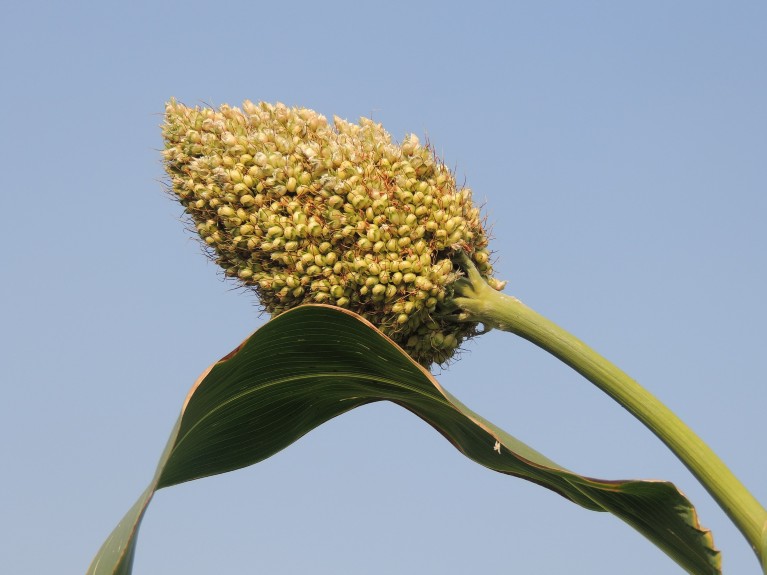 Sorghum is more resilient to temperature changes than wheat, making it a potential climate-resilient alternative in the winter-cropping season in India1, a study suggests.
Sorghum is sown in both winter and summer but winter sorghum is better in quality and preferred for human consumption. Wheat, which is sown in winter, requires more water because its growing season extends into the summer.
Variations in maximum daily temperature through different growth stages can significantly impact wheat yields but sorghum is less sensitive to such variations, the study by an international team of scientists says.
The scientists mapped the sensitivity of wheat and sorghum yields to historical temperatures (1966 to 2017) and compared the water requirements in 101 districts farming these crops in winter. The team, which included Subimal Ghosh at the Indian Institute of Technology Bombay, analyzed publicly available data using the mixed-modelling framework to identify patterns and trends in cereal production. They found that wheat required 1.4 times more water than sorghum.
The study estimates a 12% increase in wheat's water footprint by 2040 compared with a 4% rise for sorghum.
Sorghum is in a group of plants known as C4 crops which are more climate resilient due to their rate of photosynthesis and water efficiency. They also suffer less nutrient decline than C3 crops, such as wheat, in higher carbon dioxide concentrations.