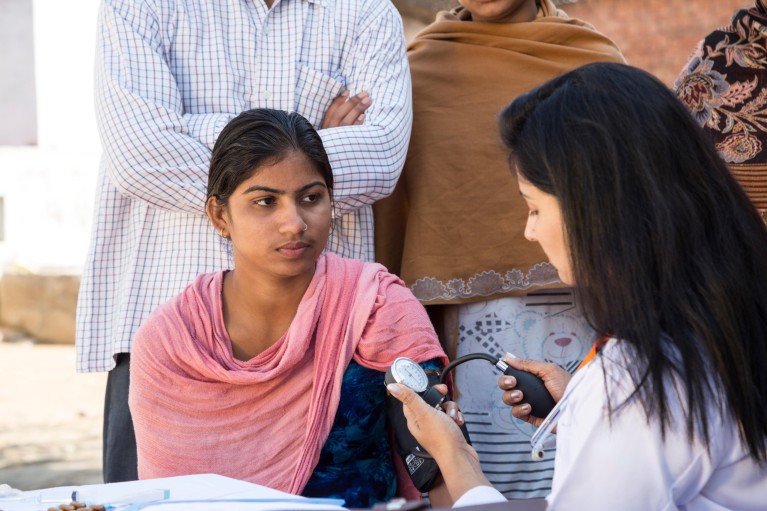 The World Health Organization's diagnostic criteria for anaemia, based on a healthy Western population, may be resulting in an overestimation of the prevalence of anaemia in children and women of reproductive age in India, according to a new study1.
In anaemia, the number of red blood cells or the haemoglobin (Hb) concentration in them is lower than normal. According to government data, it affects 57% of women aged 15 to 49 and 67% of children between six months and 59 months in India.
Scientists at ICMR-National Institute of Nutrition, Hyderabad, estimated the response curve of Hb to body iron stores (or Hb-plasma ferritin ― PF) in 470 anaemic and non-anaemic women of reproductive age on a 90-day therapeutic iron-folic acid (IFA) supplement. Based on this, they developed a Hb diagnostic cut-off of 11 grams per decilitre, lower than the current WHO adult values of 12 grams per decilitre. This, they say, could partly explain the persistently high prevalence of iron deficiency and anaemia reported from the Indian population.
A one-size-fits-all Hb threshold for anaemia management is a wasteful use of resources, the researchers say.