Deforestation, faulty flood management and frequent flooding had led to large silt deposits in two Ramsar site wetlands in the Kashmir Himalayas, Hokera and Haigam. While Haigam was over silted, Hokera was adversely affected by a government flood mitigation project.
Both are winter habitats for over half a million migratory birds from northern Europe, Siberia, China and Central Asia. The sites are also major carbon sinks and provide livelihood to the region's people.
Wetland managers are now trying to stop any further degradation of these water bodies and reviving their pondage area, largely with help from local communities."We had lost hope, but locals showed the way," said Sajjid Faruk, wetland ranger at Hokera, about 17 km west of the capital city of Srinagar.
Faruk and his team spoke to elders living in villages along the wetlands' periphery. "They had in-depth knowledge about the network of canals and how they influence the wetland's water level," Faruk told Nature India. "When we corroborated this information with Google tools, it made perfect sense. We acted on this community knowledge," he said.
Ghulam Mohi-u-Din, resident of a village near Hokera, was among those who helped wetland managers restore the site. "I have spent my whole life around this wetland. It is not difficult for me to gauge how its water level can be maintained," Mohi-u-Din said.
What degraded the wetlands
In 2018, a government project to deepen a flood channel through Hokera drained out its moisture and turned almost the entire wetland into a land mass. The dredging was aimed at providing a solution to flooding in capital Srinagar. Rashid Naqash, the regional wildlife warden in Kashmir whose department oversees Hokera, said an important precondition for the dredging was setting up a sluice gate so that the wetland could retain 3-4 feet water throughout the year. But the Irrigation and Flood Control department overlooked this important precondition. About 80% of the earth, excavated as part of the dredging exercise, was left dumped on the wetland.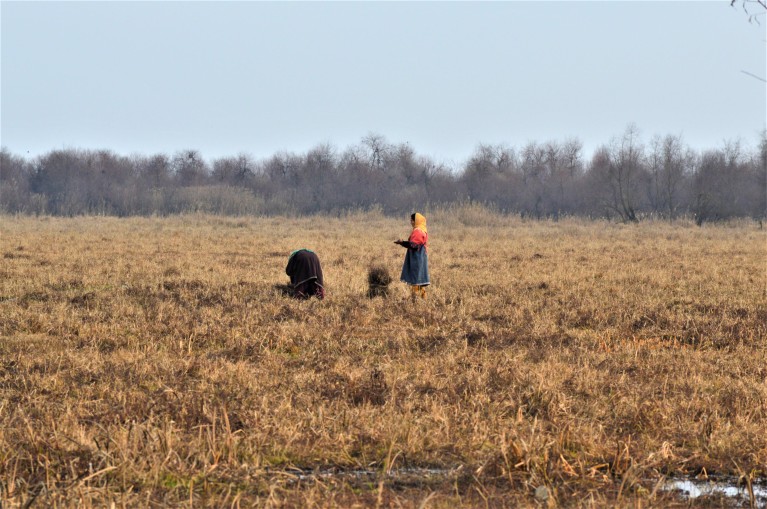 Deepening of flood spill channel and ancillary feeding streams increased the velocity of water thereby abstracting more water from Hokera, Naqash said. Asad Rahmani, a board member of Wetlands International South Asia, told Nature India that such unscientific drainage had severely damaged the health of the wetland.
Locals say the wetland had dried up so much that they were able to drive mini trucks on it to collect cattle fodder.
According to the Ramsar convention, wetlands are "areas of marsh, fen, peatland or water, whether natural or artificial, permanent or temporary, with water that is static or flowing, fresh, brackish, or salt, including areas of marine water the depth of which at low tide does not exceed six metres."
The convention cautions against the mismanagement of delicate wetland ecosystems, stating that the "wise use of wetlands is the maintenance of their ecological character, achieved through the implementation of ecosystem approaches, within the context of sustainable development."
Both Hokera, and Haigam – which lies 40km north of Srinagar – had lost almost all these characteristics of wetlands.
Reyan Sofi, a wildlife photographer who lives in the vicinity of Hokera, said, "A scene that made me cry on one occasion was dogs invading a patch of land – where a massive wetland once stood – and pouncing on foraging birds."
How wetland managers used local knowledge
It all started in 2022 with a casual autumn evening chat between Sofi and the villagers. "They were recounting beautiful memories of a healthy wetland. By night, we resolved that we would discuss the sorry plight of the waterbody with the Kashmir administration the next day," he said.
At the divisional commissioner's office, the villagers recounted personal associations with the wetland, its former glory, dwindling numbers of migratory birds and discussed the effects of its drying on their livelihood. "The Divisional Commissioner was moved by their stories and assured that the government would help the community in restoring the wetland," Sofi said. Soon, his office provided funds and machinery to the wildlife department, which began working with the villagers.Knowledgeable villagers, such as 71-year-old villager Habibullah Bhat, shared their observation with the officials that if water level was maintained at about 2.5 feet, the wetland would not be vulnerable to future drying.
Hokera is a winter migratory route for 68 waterfowl species like large egret, great crested grebe, little cormorant, common shelduck, tufted duck and the endangered white-eyed pochard visiting from Siberia, China, Central Asia, and Northern Europe.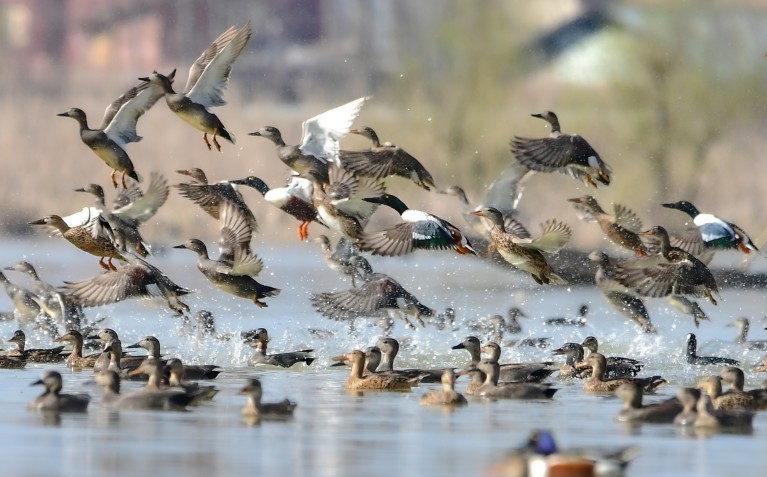 Hokera ranger Faruk said people living around the wetlands were their best protectors because their livelihoods are dependent on the water bodies. "Hokera gives us fish, fodder for our cattle and grazing ground for our sheep," agrees a village elder Abdul Gaffar.
The villagers also advised Faruk and his team on where exactly the embankments needed restoration, identified foraging spots for migratory birds and areas crucial for maintaining optimum water level.
Sofi said the wisdom, diligence and experience of the villagers guided the water restoration process. "This year, I see a large number of greylag geese in the wetland after a gap of four years," he said. Zahid Ahmad, a young villager who shared videos of a dried up Hokera on social media last year, says he is happy to see not just birds but also boats on the wetland.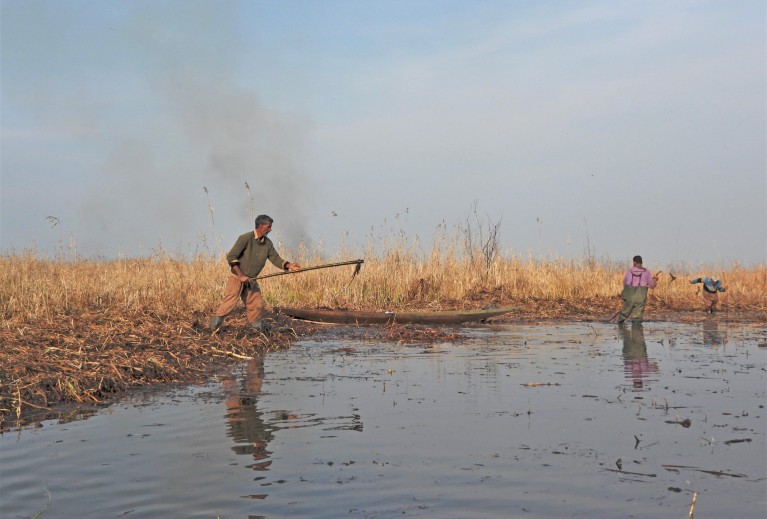 Farooq Ahmad, a villager near Haigam, who knows the wetland "like the back of his hand" said Kashmir's wetland mangers deployed him and other villagers to create two large ponds in the area and landing spots for birds. This resulted in attracting the winged visitors in large numbers again.
Rahmani, also a former director of Bombay Natural History Society, pointed out that Kashmir's understaffed wildlife department will need to be extra vigilant to protect from poaching the tens of thousands of waterfowl making a comeback to the wetlands.