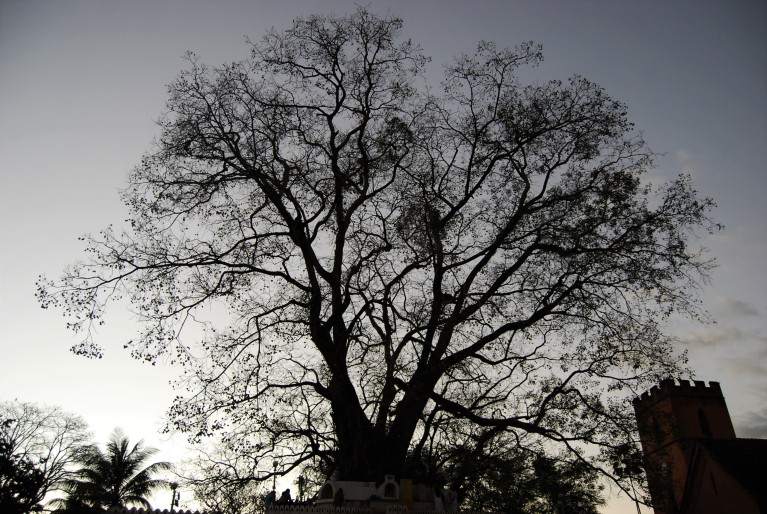 A study has found genes related to root, leaf and reproductive growth in banyan and peepal trees1. Disease resistance and other stress tolerance gene families showed expansion as well as high expression, contributing to the plants' long lifespan, says a team at the Indian Institute of Science Education and Research in Bhopal.
The scientists, led by Vineet K. Sharma, collected leaf tissue samples from the trees and sequenced their whole genomes, using the latest gene-sequencing technique. They identified 25,016 coding gene sequences in banyan and 23,929 in peepal.
Both trees faced a population bottleneck around 0.8 million years ago and evolved genes with multiple signs of adaptive evolution (MSA). In banyan, the MSA genes are mainly involved in root growth, pollen tube and seed development, leaf formation, cell wall synthesis, metabolism and other developmental processes.
The MSA genes of peepal are associated with root cell elongation, cell proliferation, seed and pollen tube growth, lateral organ development, controlling flowering time, metabolism and intracellular transport.
The team zeroed in on 17 MSA genes in banyan and 19 MSA genes in peepal that are mainly related to well-developed morphology, and tolerance against drought, oxidative stress and pathogens. Genes involved in growth-regulating auxin signalling and plant senescence-regulating pathways also showed evolutionary signatures.
In addition, the researchers identified genes involved in specific pathways that produce volatile organic compounds which attract wasps for pollination.