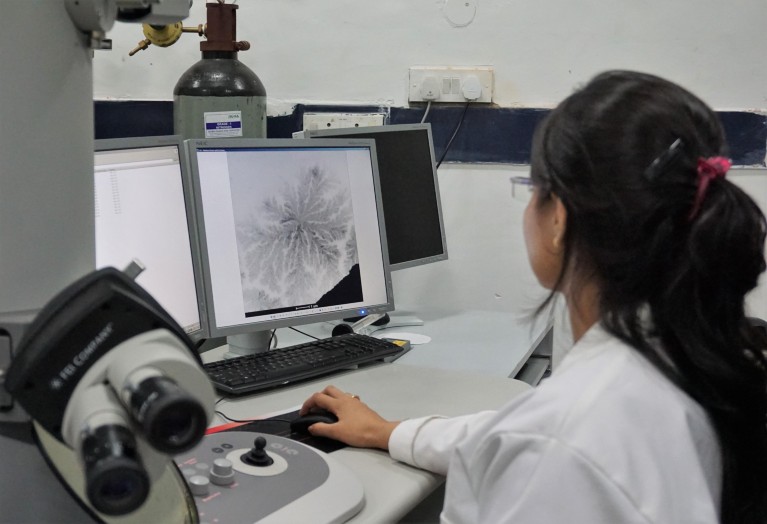 Almost half of early-career researchers report high stress levels, poor mental health and a decline in work-life balance, a survey of the impact of COVID-19 on young scientists has revealed.
Academic research non-profit Monk Prayogshala surveyed 1,074 researchers and interviewed 24 stakeholders including university and institute leaders, funding agency representatives, and suppliers of scientific equipment. The findings were published on the International Day of Women and Girls in Science in February 2022.
The survey respondents ranged from graduates to post-doctoral fellows, and researchers who own labs or groups, but have less than 10 years of research experience in science, technology, engineering and mathematics.
"There were gender-based differences in how the pandemic affected people," says Deepa Subramanyam, a scientist at National Centre for Cell Science in Pune, who led the survey.
Grant-related issues affected the research productivity of women, whereas the inability to collect data and discuss work with colleagues affected men's research outcomes. A decline in productivity was related to lower mental health among women.
Researchers were initially keen to study COVID-19's impact on scientists of various castes and economic backgrounds. But their sample sizes were too small for comparison.
Overall, responses of 618 of the 1,074 scientists were considered complete and included in the final dataset. About 48% reported a negative impact on their mental well-being, while 55% said they faced difficulties in winning grants and fellowships.
Some found ways to adapt by pivoting to COVID-19 research. Others used their time away from lab or field to write research papers and grant applications or to analyse data collected.
The entire ecosystem of scientists and research was affected, says Hansika Kapoor, a psychologist and social scientist at Monk Prayogshala.
This was a first attempt at capturing what India's early-career researchers faced after almost 18 months of lab and campus closures. People had slipped into a sort of mental fatigue by August 2021 when we started conducting the survey, says Subramanyam.
There was disparity in the responses of the limited number of heads of institutes who agreed to be interviewed (eight) and that of young researchers, says Subramanyam. While the leaders felt they had tried their best to deal with the situation, young researchers felt institutional support had been missing.
The team also interviewed researchers who had quit, or were planning to leave academia. Funding difficulties, appraisal or salary issues, teaching workloads, hiring freezes and a lack of job security were reasons for their leaving or plans to. They wanted to shift to industry to seek stability, better communication and work culture, says Kapoor.
Heads of institutes, however, felt that an academic job was the most stable right now, says Subramanyam, highlighting a difference in perception depending on one's position in academia.
Some institute heads conceded delays in funding and conducting laboratory research. Some acknowledged the dip in scientific productivity and that moving teaching to virtual platforms had proven to be a massive challenge. While they prepared for COVID-19 contingencies and organised vaccination drives at their institutes, no new measures were taken to support staff with childcare responsibilities.
"COVID-19 was a rude awakening. We shouldn't wait for another pandemic to fix something so broken," says Kapoor.