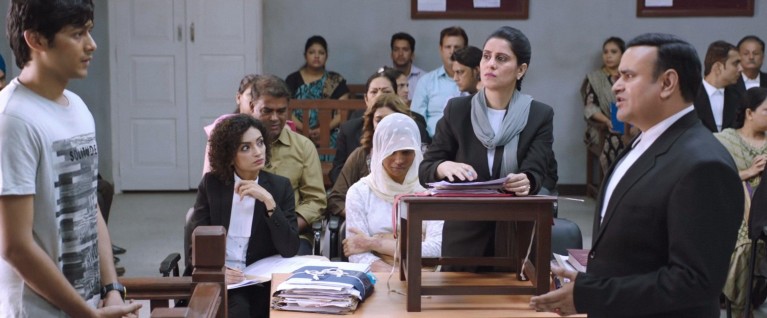 A study of almost 700 movies made between 1950 and 2020 in Bollywood, India's Hindi movie industry, found gender bias had become less prevalent over the period, but authors say there is much scope for improved dialogue to present a balanced portrayal of characters.
The authors used natural language processing methods (NLP) to study film dialogues. They noted that "several commercially successful Bollywood movies are riddled with sexist and misogynist dialogues". The 2007 hit Jab We Met (When We Met) included a line that likened a lone woman to a treasure chest. Wanted, made in 2009, referred to women chasing money. "You chase girls, but the girls chase money. If you chase money, girls will chase you."
The authors of the study1 compared Bollywood movies to those made in Hollywood. The paper observed, "Some gender biases observed in Bollywood are very much present in its Western counterpart; a positive trend is observed in reduced biases with the progress of time; and a similar trend is observed in religious and geographic representation, with a considerable scope for improved diversity and inclusion."
Lead author Ashique Khuda Bukhsh said, "If we focus on genre, Hollywood action films exhibit the most gender bias toward men." The authors also found bias towards sons and women with light skin depicted in Bollywood movies. In real life, a popular skin cream, 'Fair and Lovely', endorsed by celebrities, was forced to change its name to 'Glow and Lovely' some years ago following outrage over an advertisement that claimed that women with darker skin tones were less likely to find a partner.
There was some positive evidence of film-makers using their platform to promote change in attitudes. The 2020 Chapaak told the story of an acid attack victim whose search for justice led to legislative reform that restricted the sale of certain acids. The language in Chapaak reflected a state of gender equality.
Roshni Sharma, a teacher and doctoral student of political sciences at Jain University, said that India's "patriarchal structure is responsible for skewed perceptions. Women are not accorded the same freedom or rights as men. There are deep-rooted convictions about 'good' women and 'bad' women."
Bollywood movies continue to depict women through a patriarchal prism, with strong narratives that women are obliged to prioritize domestic responsibilities over professional lives, or at least balance the two.
Tania Sengupta, an associate professor of economics at Mount Carmel College, Bangalore who studies the impact and patterns of migration among women pointed out that a survey of 100 working women of Bengaluru showed the gender-based challenges they face. These include a lack of childcare facilities, household chores, responsibility for care of the elderly, unfavourable workplace policies and wage inequity, and social prejudices against women who prioritise their careers.
The authors of the study on movies, which mirror social attitudes, also looked at religious attitudes and biases. It was a parameter where they found fairly equal representation. "Bollywood reflects pluralistic India. All major religions in India receive considerable representation."