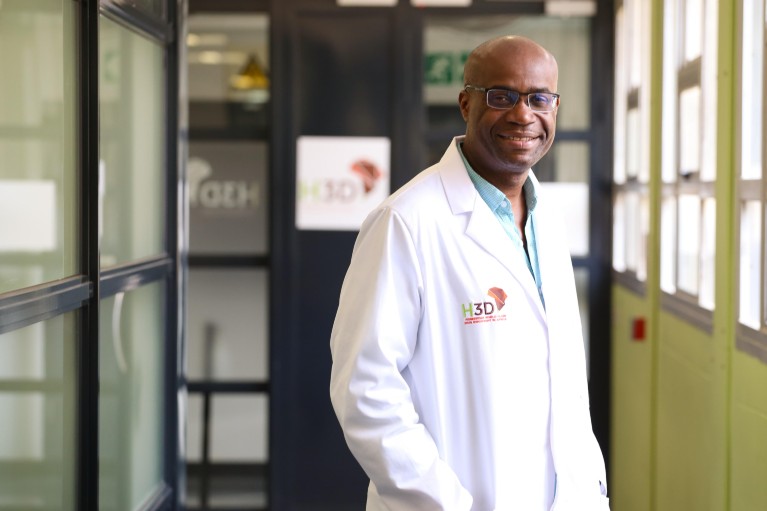 A highly efficient reactor, set to be piloted in South Africa, has the potential to transform local drug manufacturing across the continent.
The US$700 000 one-year project, awarded to the University of Cape Town's (UCT) Holistic Drug Discovery and Development (H3D) Centre, will test the innovative technology which can produce multi-kilogram quantities of Active Pharmaceutical Ingredients (APIs) in very short time periods, says Susan Winks, H3D's head of research operations and business development.
To achieve fair access to medicines, and reduce the continent's reliance on overseas producers, capacity building is a priority, says UCT's Kelly Chibale, H3D's founding director and chief executive officer of the H3D Foundation.
While the COVID-19 pandemic highlights both inequities and accelerated efforts by African countries to ramp up local production of drugs, the advances have not included any significant progress towards expediting API manufacturing. In December 2022, when the African Development Bank Group formally introduced its new African Pharmaceutical Technology Foundation (APTF), it said that Africa spends as much as US$14 billion dollars annually on importing more than 70% of the medicines it needs.
While the APTF and other advances, such as the newly active African Continental Free Trade Area agreement, are forecast to significantly benefit the pharmaceutical industry, the field is an uneven one, according to the World Economic Forum (WEF).
The WEF says local African production of packaged medicines currently centres on formulation, with 300 manufacturers across Africa. Formulation is a multi-step process where the active drug, or API, is mixed with other components, but excludes manufacture of the actual APIs.
In addition, it says, there are currently around 600 manufacturers of packaged medicines on the continent, but these are concentrated in eight countries (80%) and only four countries have more than 50 manufacturers, while 22 countries have none.
Local manufacture of APIs
Local manufacture of those APIs is key, says Winks.Chibale explains that South Africa, for example, has a well-developed pharmaceutical formulation industry that produces more than half the pharmaceutical products consumed locally. "But it has not yet developed the capacity to synthesise and manufacture the APIs." Imported APIs account for as much as 70% of the total cost of all drugs sold in South Africa. In the context of antiretrovirals (ARVs) for HIV prevention and treatment specifically, South Africa is one of the largest markets globally, and imports 100% of relevant APIs.
During the pilot project, which is being facilitated by the Oak Crest Institute of Science in the United States, the UCT scientists will apply the technology to ARVs and Pre-exposure prophylaxis (PrEP).
But Winks stresses that the technology can be used to manufacture any APIs that can be translated into solutions for tuberculosis, malaria and antibiotic-resistant microbial diseases, which along with HIV, are priorities for H3D.
Future progress
The project is supported by the United States Agency for International Development (USAID) through MATRIX, a USAID initiative to advance the research and development of innovative HIV prevention products for women. Other partners include KinetiChem in the US, which developed the technology, and Chemical Process Technologies Pharma (CPT Pharma) in South Africa, as the local partner for commercialising the product.
Managing director of CPT Pharma, Hannes Malan told a recent webinar, African innovation for inclusive healthcare, that cost-competitive technology is a prerequisite for successful API manufacturing. "To develop and implement new manufacturing technologies requires skills that are currently not freely available on the African continent," he added.
For Winks: "Although we're starting in South Africa, the vision is certainly to expand to beyond southern Africa. We are very confident, but we must first demonstrate proof-of-principle,"