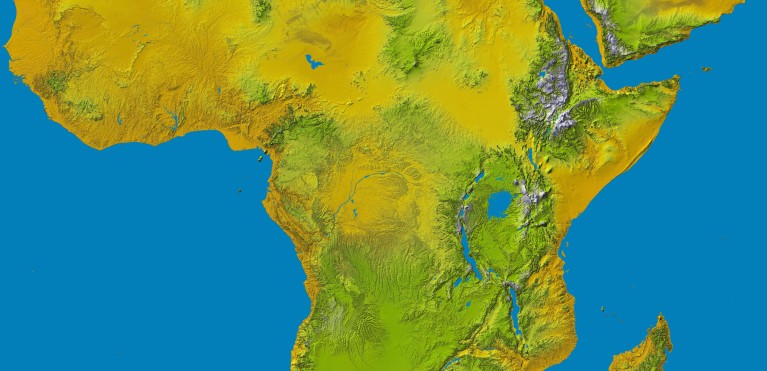 Selon une nouvelle étude publiée dans Nature, le système du rift en Afrique de l'Est est un facteur clé de l'augmentation de l'aridité et des longues périodes sèches dans la région.
L'équipe de recherche esearch , du Climate Research Lab, School of Geography and the Environment de l'Université d'Oxford, au Royaume-Uni, et du Met Office Hadley Centre for Climate Science and Services, a dit le système de rifts pourrait être à l'origine de changements à grande échelle de la végétation et de l'évolution de nouvelles espèces animales.
Ils affirment que ces vallées (y compris le système de rift est-africain de 6 000 km et la vallée de Turkana) canalisent la vapeur d'eau vers l'Afrique centrale, un processus qui augmente simultanément les précipitations dans la forêt tropicale du bassin du Congo.
"L'Afrique de l'Est ( ) se trouve juste au niveau de l'équateur, où l'on devrait normalement trouver des forêts tropicales, mais la région est plutôt sèche. Nous voulions savoir pourquoi", a déclaré l'auteur principal , Callum Munday. "Lorsque de l'air humide souffle sur l'Afrique de l'Est depuis l'océan Indien, les vallées le canalisent vers le bassin du Congo."
Sans les vallées d'Afrique de l'Est, les chercheurs affirment qu'il y aurait un climat plus humide en Afrique de l'Est et un climat plus sec dans le bassin du Congo.
"Les résultats des expériences de modélisation climatique démontrent que le développement tectonique détaillé de l'Afrique a façonné la distribution des précipitations, avec des implications profondes pour l'évolution des lignées végétales et animales africaines," Munday a dit.