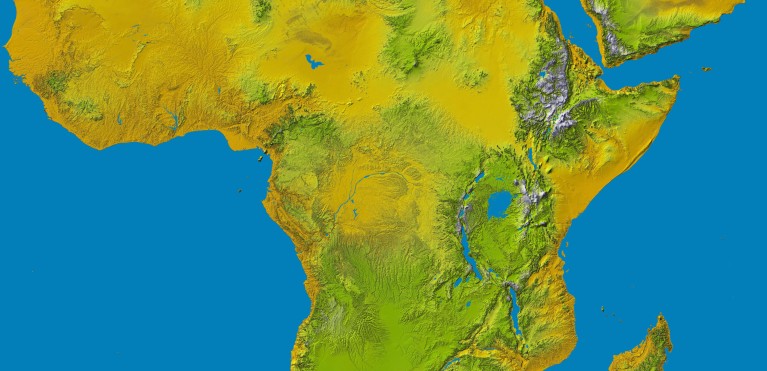 The rift system in East Africa is a key factor in increasing aridity and long dry periods in the region, a new study published in Nature finds.
The research team, from the Climate Research Lab, School of Geography and the Environment at the University of Oxford, in the United Kingdom, and Met Office Hadley Centre for Climate Science and Services, said the rift system could be the cause of large-scale shifts in vegetation and the evolution of new animal species. They argue that these valleys (including the 6,000-km East African Rift System and the Turkana valley) channel water vapour towards Central Africa, a process that simultaneously enhances rainfall in the Congo Basin rainforest.
"East Africa is right on the equator where normally you would find rainforests but instead the region is quite dry. We wanted to find out why," the lead author, Callum Munday, said. "When moist air blows into East Africa from the Indian Ocean, the valleys channel it towards the Congo Basin."
Without the East Africa valleys, the researchers say that there would be a wetter climate in East Africa and a drier climate in the Congo Basin.
"Results from climate model experiments demonstrate that the detailed tectonic development of Africa has shaped the rainfall distribution, with profound implications for the evolution of African plant and animal lineages," Munday says.