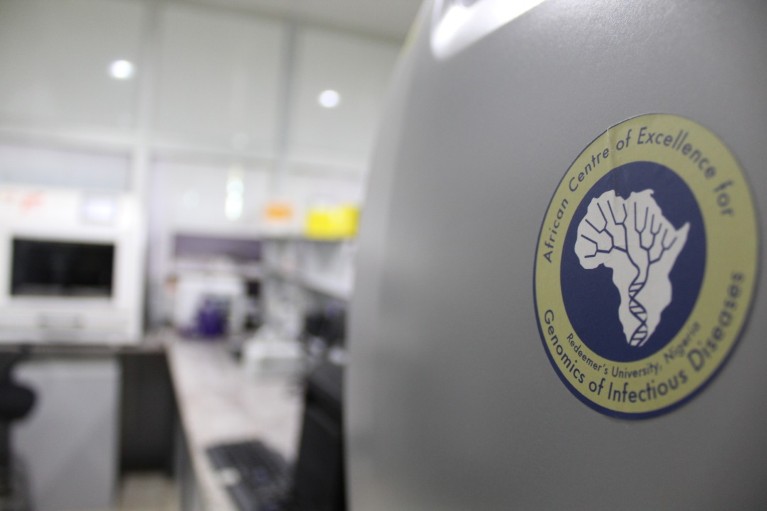 When the Omicron variant of SARS-CoV-2 was first detected in Botswana and South Africa, a number of decisions were taken by a number of Western countries. Canada initially required travellers, from South Africa and a number of other African countries, to obtain a negative COVID-19 test result from a third country before they were allowed entry.
Scientists were called upon to explain how ineffective the decision was. Christian Happi, Professor of Molecular Biology and Genomics and director of the African Centre of Excellence for Genomics of Infectious Diseases (ACEGID) at Redeemer's University in Nigeria, described the policy as discriminatory and ridiculous.
"If Canada is accepting the existence of Omicron that was detected, tested and sequenced in African countries, then it is ridiculous for them not to accept testing from those countries," he said.
African genomic research efforts
Happi and his team are part of a network of laboratories across the continent which conduct genomic sequencing for infectious diseases, and undertake surveillance to inform public health policies on the COVID-19 pandemic.
Through the network, African countries are able to track the SARS-CoV-2 virus and are able to quickly identify the emergence of new variants of public health importance. It was instrumental in current genomic sequencing, being the first to detect the Beta and Omicron variants of the virus, directing public health responses globally.
"The strong cooperation among African countries during this pandemic is beautiful," Happi said.
Among the 10 African countries with the highest number of shared sequences that are curated on the GSAID platform, and account for about 76% of total sequences from Africa, only three are from West Africa, with the region only accounting for about 10% of the total sequences from the continent. Within West Africa, Nigeria alone accounts for nearly 60% of sequences.
Happi said available testing capacity is not being fully utilized because of the fewer number of positive tests being recorded in the region in comparison with the situation in South Africa.
An analysis of the continent's genomic sequencing data showed that while South Africa has reported the highest number of sequences from Africa, several countries in West Africa are sequencing higher proportions of their positive cases than South Africa. The Gambia leads with shared sequences for about 9% of all confirmed cases in the country. Nigeria on the other hand has sequences for nearly 2% of all positive cases, against South Africa's 0.8%.
Capacity in the region continues to expand
Happi noted that by strengthening collaborations and partnerships between laboratories within and beyond the region, genomic surveillance can be further enhanced and several questions answered, including going back to sequence previously tested samples to potentially track the first occurrence of Omicron in Nigeria.