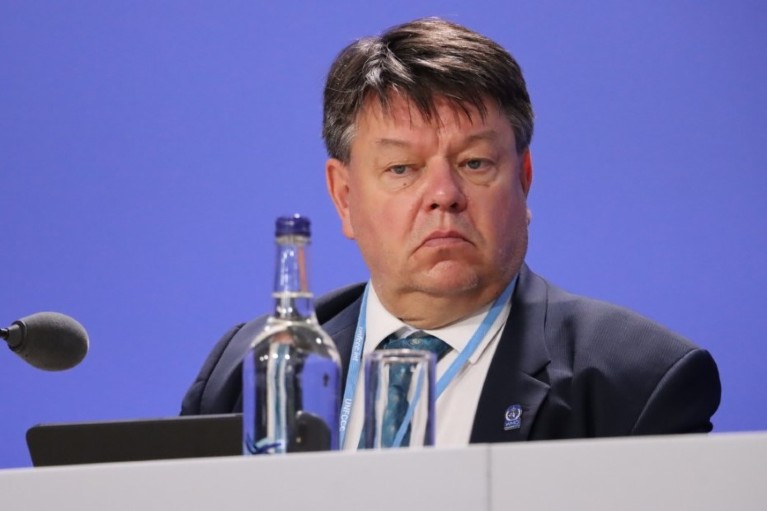 Africa continues to be among the worst hit by the consequences of climate change, despite emitting the lowest levels of greenhouse gases that are driving its impacts. The latest prediction is the disappearance of Africa's last remaining glaciers.
Petteri Taalas, Secretary-General of the World Meteorological Organization (WMO), told Nature Africa that glaciers could be a thing of the past by the by the 2040s, pointing to the rapid rate of melting in East Africa. He also said the continent is dealing with worsening floods, more severe droughts, and rising temperatures.
A new report unveiled by the WMO at the United Nations' COP26 showed that near surface air temperatures for the first nine months of 2021 were higher than 1981-2010 averages across a broad stretch of tropical Africa. Southern Africa on the other hand recorded temperatures below average — a condition the report's authors said is characteristic of La Niña — the complex weather pattern that causes variations in ocean temperatures in the equatorial band of the Pacific Ocean.
"In addition to having a temporary cooling influence on Earth's global temperature, La Niña is [also] associated with drier conditions in East Africa. Most of Kenya, Ethiopia, and Somalia experienced consecutive below-average rainfall seasons in late 2020 and early 2021, leading to drought in the region," the report stated.
Low rainfall has been recorded in parts of southern Africa, in addition to the delay in the onset of the African Monsoon, a major wind system essential to the region's agriculture-based economy. In Zambia, rainfall levels during the wet season were below average for at least two consecutive years. In Madagascar, rainfall totals have been below average in most years since 2011.
In West Africa, coarse grain prices increased, driving the cost of food to record levels in several countries. In North Africa, food inflation rates remained at modest levels in 2021 as they were subject to subsidies on basic commodities. A separate report by the Food and Agriculture Organization (FAO) added that floods and dry spells led to crop damage and losses in pockets of West Africa, resulting in small production downturns in 2021.
The economies of many African states are based on agriculture. With a growing population and negative climate targets, the conditions for agriculture are getting worse," Taalas told Nature Africa.