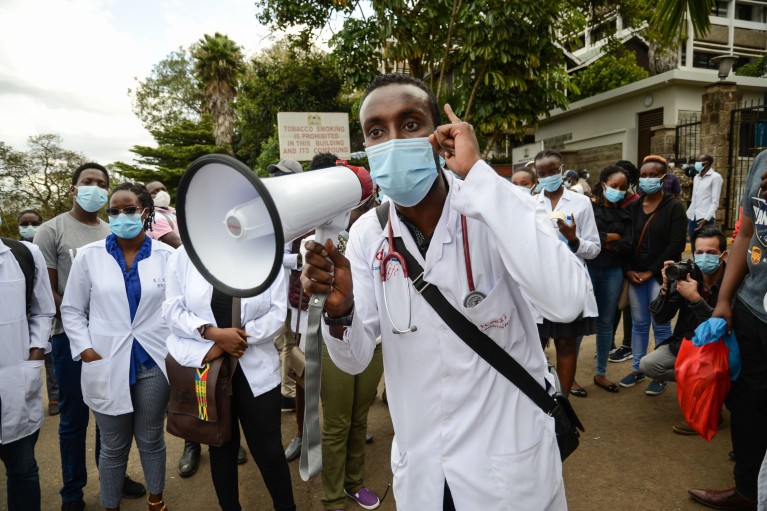 More than a third of health care providers in Ghana and Kenya reported high levels of job dissatisfaction during the COVID-19 pandemic, according to a study published in PLOS Global Public Health.
The researchers, led by Patience Afulani, from the University of California, San Francisco and colleagues from Ghana, Kenya and Hong Kong, conducted a multi-phased cross-sectional study of 1,021 HealthCare Workers (HCWs) in Ghana and Kenya between April 2020 and March 2021among nurses, physicians, and allied HCWs (medical laboratory, pharmacy, public health, and other healthcare staff). Ghana and Kenya have had similar trends in the progression of the COVID-19 pandemic
The researchers found high levels of job dissatisfaction (38.1%), low perceived preparedness (62.2%), stress (70.5%), and burnout (69.4%) among providers. High perceived preparedness, appreciation and communication from management were positively associated with higher job satisfaction, which affects mental health, performance, commitment, absenteeism, retention, and turnover rates.
"To enable Africa to contain the pandemic and prepare for future pandemics, HCWs must be motivated and supported in their jobs. Our findings also suggest simpler approaches such as appreciation and effective communication from management, in addition to support from families could help improve job satisfaction," the study stated. They added that more efforts to increase preparedness, training, and making available PPEs, isolation wards, and clear guidelines for prevention and management of COVID-19 are needed.