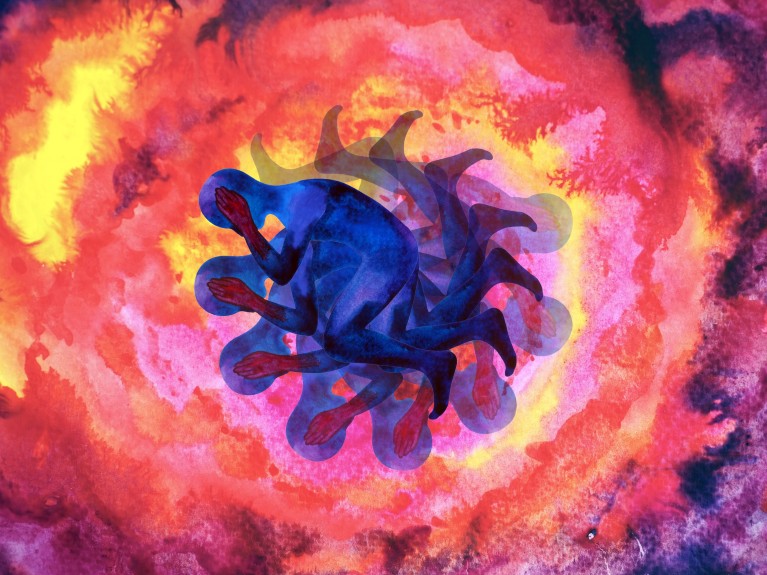 Research has shown a high incidence of mental disorders and mental health symptoms among adolescents in 16 sub-Saharan African countries, with a greater burden compared to that in high-income countries.
The review, published in PLOS ONE, estimates that 10–20% of children and adolescents worldwide experience mental health problems. The most recent systematic review focusing on sub-Saharan Africa reported that one in seven children and adolescents experiences significant psychological challenges, and almost 10% qualify for a psychiatric diagnosis.
Besides the mental disorders common in high-income countries, impoverished living conditions and high prevalence of HIV/AIDS were extra risk factors for mental health morbidity in Africa.
Across 37 studies published between 2008 to 2020 and spanning 97,616 adolescents, the researchers found the following prevalence: depression (26.9%); anxiety disorders (29.8%); emotional and behavioural problems (40.8%); PTSD in one study (21.5%) and suicidal thoughts (20.8%).
The authors suggest that interventions should be delivered in schools, clinics and community settings to improve adequate child and adolescent mental healthcare. Mental health should be an integral part of programmes related to community empowerment, poverty reduction, HIV/AIDS prevention, and reproductive and sexual health.
Victor Ugo, founder of the Mentally Aware Nigeria Initiative, one of Africa's largest user-led youth mental health networks, says mental health needs are inadequately addressed in Nigeria. "There is an archaic pre-independence mental health law called the lunacy act which somewhat legalizes the rampant human rights abuse people with mental health conditions face, and very low mental health literacy of the majority of the population. There is a lack of political will and commitment from decision-makers, resulting in a lack of funding for programmes, capacity building and research."Stigma, in Nigeria and most of Africa, is one of the biggest obstacles to people getting the support they need, he adds.
Claire van der Westhuizen, from the Alan J Flisher Centre for Public Mental Health in the University of Cape Town, South Africa, says the paper highlights the scarcity and limited geographical coverage of mental health data for adolescents in sub-Saharan Africa, with only 16 countries represented and, out of the 37 included studies, only five nationally representative studies.
"The available data suggests that there is a high prevalence of mental health problems among adolescents in our region," van der Westhuizen says. She points to the COVID-19 pandemic as an extra stressor on the emotional and mental well-being of young people.
"We know that around 50% of mental disorders have their onset before the age of 14 and 75% before 25," she adds. "It is vital that we invest in adolescent mental health now to improve the health of adolescents, give them the best chance of a healthy life trajectory and lay the foundation for a healthy generation of children to follow."