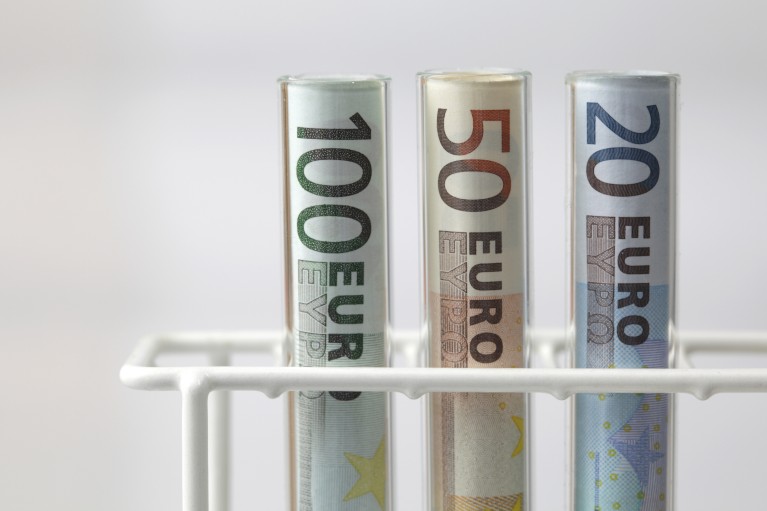 Researchers working in Italy fight an increasingly uphill battle in the competition for grants awarded by the European Research Council (ERC), the European Union's most influential instrument for funding fundamental and frontier research. Despite the great engagement shown by the Italian scientific community, funding for fundamental and frontier research in Italy have remained too low for the past 20 years.
While Italian scientists have a good track record in securing ERC projects, the number of research teams based in Italy keeps decreasing, due to shortcomings of the Italian research ecosystem. Many Italian researchers leave the country after a master's degree or a doctorate to find their professional home elsewhere, and Italian host institutions have lacked instruments to retain or attract Italian or foreign talents. Together, these issues combined enormous losses for our country: Italy is a net contributor to the ERC (it draws less funding in awarded research projects than it paid to the mechanism), and our human capital is impoverished in ways that are both serious and difficult to quantify.
Many recent initiatives have started tackling these problems and the opportunity offered by the European 'Piano Nazionale di Ripresa e Resilienza' (PNRR) is unprecedented. A useful example is represented by the recent EMBO-led initiative (supported by many Italian researchers) that resulted in a national ERC-like programme. This recent development is a significant step in the right direction, but whether the overall budget and the evaluation system will be sufficient to trigger a sustained change in the country will depend on our shared effort.
We seek to unite all Italian (by nationality or host institution) ERC winners in a non-profit association, ERC in Italy, to promote fundamental and frontier research in Italy. We founded the association at the end of July, as recognized non-profit social promotion body. The association has already started an active campaign to recruit ERC grantees based in Italy.
Through the lens of our ERC experience, we asked ourselves three questions:
How did we get here? Our understanding is that the challenges we have with recruiting ERC teams stem from known weaknesses of the Italian research system. A positive ERC evaluation requires excellence of the PI and of the project, as demonstrated by an outstanding track record of the investigator in an independent capacity and a high-risk, high-reward project. However, there are vanishingly small opportunities for researchers in Italy to gain either, since young people are made to rise through the ranks of their departments with very little funding available for early-stage high-risk/reward research.
Why did we get here? In addition to low total research spending, Italy has always suffered from an unpredictability of the timing and methods of funding opportunities. The modest and uncertain funding scenario has made it difficult for young people to plan their careers and has deterred researchers already abroad from returning home. Sadly, in a state of perennial emergency, prioritizing mechanisms to foster excellent high-risk/reward projects from young researchers became a luxury. Instead, to prevent a system collapse, safer research avenues were rewarded, and available resources were spread mostly evenly.
What can we do today? We need a system in which talented young researchers can develop a profile competitive with their European peers. To implement this, we need three main categories of actions. We need scouting and training initiatives for individuals with a talent for high-risk/reward frontier research. We need a homogenous, timely, aggressive, and fair evaluation of research projects and individual promotions. We need financial resources to ensure regular funding mechanisms with the proper scheduling to support paths to independence for individual researchers and the continuous development of research ideas. And, finally, we need to make sure we accomplish all these tasks without taking away resources from basic and applied researchers that have struggled through the same systemic issues for way too long.
ERC in Italy represents awardees from social sciences and humanities, the life sciences, and physics and engineering, from all public and private research institutions in Italy and abroad, at all career seniority levels. As such, we have the unique ability to integrate best practices with local peculiarities, and we have the operational capacity to disseminate training, consulting, and advising initiatives for individual researchers, institutions, and policy-makers across the nation.
Today, we have access to a capital that can be used to tackle these problems in ways that were not possible before the COVID-19 pandemic. To our older generations that disproportionally suffered in this pandemic, and to the future generations that will shoulder the PNRR interest payments, we owe it to not squander this opportunity.