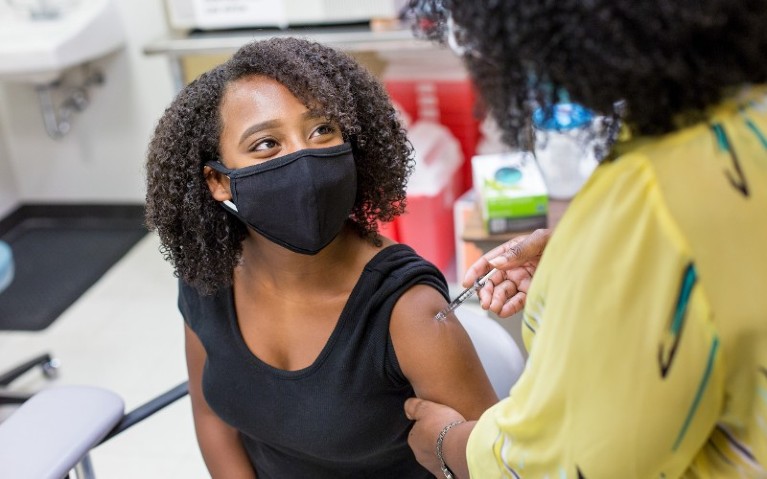 In 1883, Nellie Phillips Dayton, Isabelle Hopkins and Mary Emery envisioned a hospital for children in Cincinnati. Within a year, they opened what is now Cincinnati Children's Hospital Medical Center in a three-bedroom house, just a few miles northeast of downtown. Over the next 140 years, this local children's hospital grew into one of the world's top medical centres. Its 1.5 million annual patient visits include children from all 50 states and around the world, including those with complex or rare disorders. At the centre of this success is that nearly one-third of the 17,300 people who work at Cincinnati Children's are engaged in research that helps advance medical care.
Cincinnati Children's is a leading centre for vaccine research and development, and the results of this work have been felt around the world. Immunization against disease is described as "one of the most significant advances in child health over the past century" in a paper1 co-authored by Tina Cheng, Cincinnati Children's chair of pediatrics, director of its research foundation, and chief medical officer. Contributions to this global research effort have supported many past milestones at Cincinnati Children's — and set the stage for its future goals.
A legacy of vaccine innovation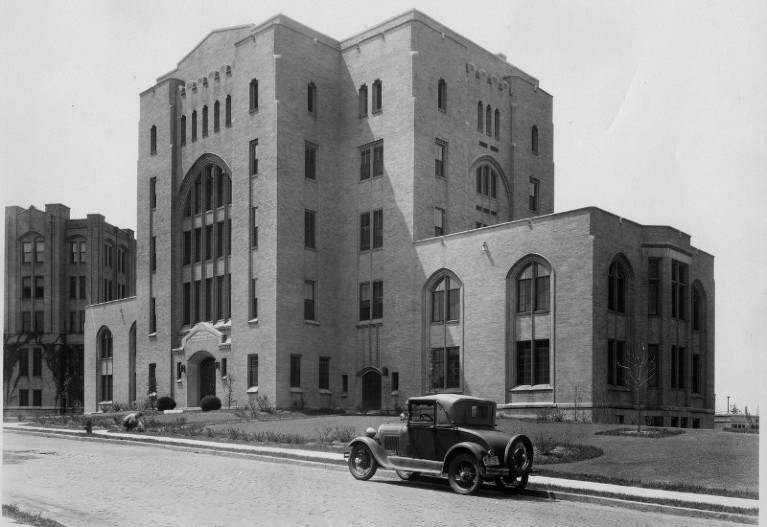 In 1931, the Cincinnati Children's Research Foundation was launched, demonstrating the hospital's commitment to innovation. World-renowned scientists were recruited, including Albert Sabin, developer of the oral polio vaccine in 1960. "Sabin developed that vaccine here, and Cincinnati Children's performed some of the first US clinical trials of the Sabin vaccine," says Paul Spearman, director of the Division of Infectious Diseases at Cincinnati Children's. "That put Cincinnati Children's on the map as a place for excellence in vaccine science."
Over the next 50 years, scientists at Cincinnati Children's pioneered additional vaccines. Gilbert Schiff, former director of the hospital's Vaccine Research Center, developed vaccines for rubella and influenza. David Bernstein, the next director of the Vaccine Research Center, and virologist Richard Ward led the development of Rotarix, one of two internationally licensed rotavirus vaccines.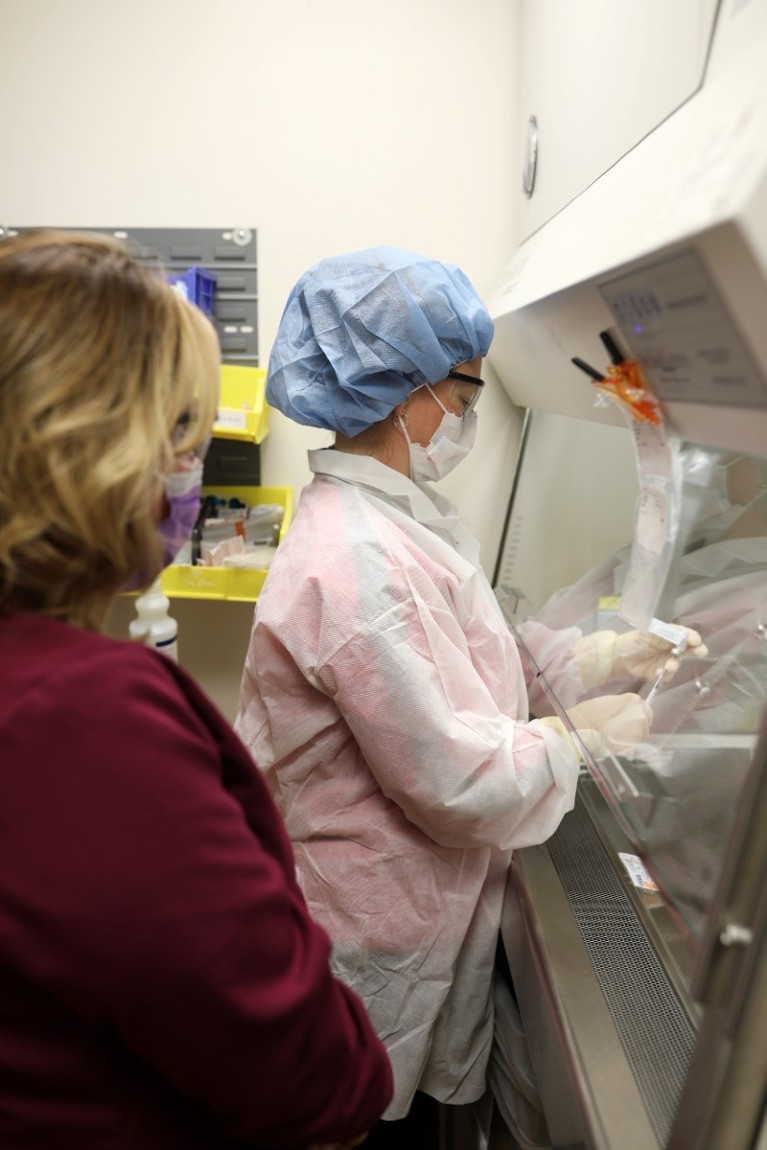 It's a legacy that lives on in the hospital's work today. Cincinnati Children's is one of only 10 Vaccine Treatment and Evaluation Units (VTEUs) in the United States and the only VTEU that is a free-standing paediatric hospital. That sets Cincinnati Children's apart from other paediatric institutions. The centre has been at the forefront in investigating vaccines to prevent or control epidemics, such as swine flu, Ebola and COVID-19. Cincinnati Children's Vaccine Research Center, led by Robert Frenck, served as a key site for the testing of multiple COVID-19 vaccines2 in participants ranging from six months to 85 years of age, which played a leading role in providing access to life-saving vaccines for the American public and the world.
With ongoing vaccine studies focused on COVID-19, Ebola, norovirus, Shigella, influenza and more, the projects underway at Cincinnati Children's are intentionally wide-ranging, Spearman says. "We like to be comprehensive when it comes to vaccinology and vaccine development."
In addition to developing its own projects, Cincinnati Children's advances vaccine science through collaboration. Spearman is currently working with a start-up company on intranasal vaccines for COVID-19 and respiratory syncytial virus (RSV).
Advancing the fight against paediatric influenza
Many scientists and clinicians at Cincinnati Children's are actively engaged in influenza research. "Flu kills people every year, including babies," says Mary Allen Staat, an infectious disease expert at the hospital.
As part of their work studying the flu's impact on infants, Staat and her team ran the PREVAIL Cohort Study, which enrolled 265 mothers and their newborns. The mothers collected weekly samples from their babies, reported on their infant's health via text messages, and visited Cincinnati Children's every six weeks for a baby exam and blood draw. PREVAIL reported that the study "will contribute unique data to guide vaccine recommendations"3.
Staat and her colleagues are expanding on this work with the Influenza IMPRINT Cohort Study. IMPRINT will enrol 2,000 mother-child pairs from Cincinnati and Mexico City, who will be tracked for flu. The scientists start collecting data at delivery. The mother-child pairs also provide nasal swab, blood and saliva samples several times a year, which are thoroughly analysed, including genetic testing.
"We want to better understand how a child will respond to their first flu exposure, and hopefully from that we can learn to develop a better vaccine," says Staat. Ultimately, she hopes this work will lead to a universal flu vaccine that covers any strains that may emerge.
The vaccine development ecosystem
Building a successful combination of research and children's healthcare requires more than understanding the science. Thomas Boat, who is director of Cincinnati Children's CF (cystic fibrosis) WELL Program as well as former chair of pediatrics and head of the research foundation, points out that much of the hospital's success comes from having leaders from Cincinnati-based businesses on its board. "They insisted that good business practices had to be married to good research and clinical practice, and that you grow because you have better products," Boat says.
Developing those products depends on personnel. "For our leadership, we look to recruit the best people in the country for our programmes and give them enough resources to create teams that contribute across the whole spectrum, from basic science to clinical research," Boat says. "Those teams drive clinical care innovation and improvement at Cincinnati Children's that reaches through our community and around the world."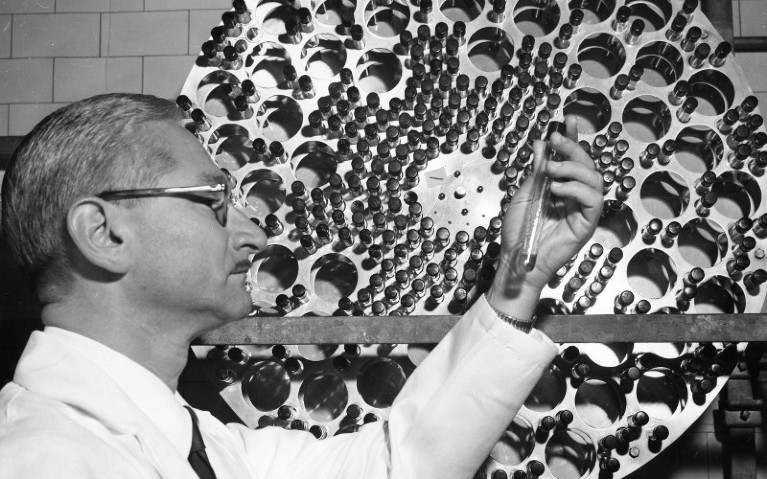 As part of that team building, Cincinnati Children's has developed a vaccine innovation ecosystem that aims to nurture the great vaccine pioneers – the Sabins and the Bernsteins – of the future. "We have outstanding core laboratories, a strong basic and translational science community, state-of-the-art facilities, internal funding for new projects, and training opportunities for students and fellows," says Spearman. "This creates an environment that helps us translate from basic research all the way through clinical trials."
Cincinnati Children's is already laying the foundation for future vaccine advances. In addition to expanding research facilities, the hospital is exploring new approaches to vaccine development. Clinical trials based on systems immunology – looking at the entire innate and adaptive immune response to a pathogen – "could lead to personalized vaccines and the ability to predict the efficacy of a vaccine", Spearman says. And the hospital's culture of collaboration continues with a company that is using nanoparticle technology to develop a universal flu vaccine candidate, among others. As Spearman says: "We will keep working with other organizations and developing faculty who are passionate about creating the next generation of vaccines."