The expanding use of cell therapies, and growing expectations around the potential of regenerative medicine, means that many disciplines are becoming involved to address issues of quality, scalability and cost — which will be essential for these ground-breaking technologies to deliver on their promise.
Cell-based therapies have the potential to treat many intractable diseases. However, despite some significant achievements, many challenges remain, including ensuring products are safe, reducing costs, and developing scalable manufacturing processes.
One challenge for researchers working in the sector is the use of recombinant protein growth factors, which are used in stem cell therapy to grow and differentiate cells. These bring associated problems of maintaining consistent quality, poor stability and high cost, and potential contamination with biological impurities, such as animal-derived components.
Recombinant growth factor alternative
An innovative solution to address these issues has evolved into a new company, PeptiGrowth — a joint venture launched in 2020 between Mitsubishi Corporation and PeptiDream — which is based in Tokyo, Japan.
The initiative was spurred by an encounter between PeptiDream COO, Keiichi Masuya and researchers at CiRA, a world-renowned cell therapy research institute at Kyoto University.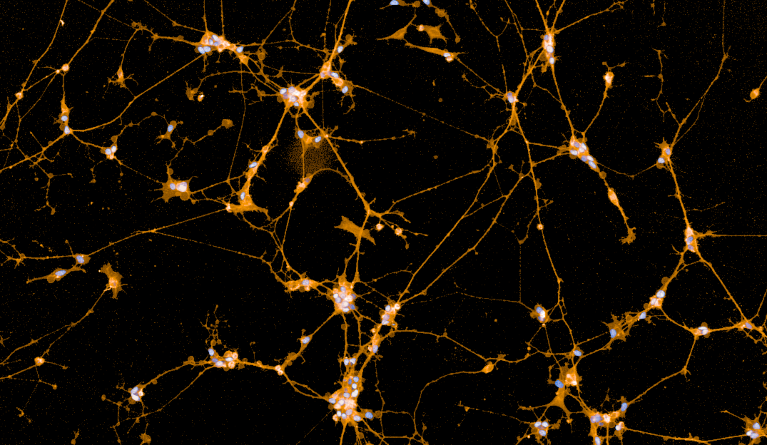 "They were talking about some of the challenges in cell therapy R&D, including issues of stability with recombinant protein growth factors," Masuya recalls. "The product is expensive and there can be huge variation between batches. Sometimes it's strongly active and, at other times, it is completely inactive."
Safety and compliance were also factors to consider. "A big challenge is the issue of safety/regulatory compliance and the problem of possible contamination by biologically-derived impurities," says Masuya, who himself has a background in organic chemistry.
He realized that the researchers needed a stable alternative to recombinant protein growth factor. And he was confident that synthetically produced peptides could provide a solution.
Large pharmaceutical companies were already using PeptiDream's patented Peptide Discovery Platform System (PDPS) technology to identify the most suitable peptides for use in prescription drugs. The technology provides a platform for discovering new peptides by rapid generation and screening of peptide libraries.
Protein-peptide swap
"We have a great deal of experience working with peptides and in human medicine we sometimes have to make a small peptide with the same potency as a whole protein," Masuya explains.
"Replacing a large protein with a small peptide and achieving the same function and activity is a huge challenge, but something our team was already doing."
Through PeptiGrowth, the same technology is now being applied to develop growth factor alternative peptides that perform the same function as conventional recombinant protein growth factors. PeptiGrowth president, Jiro Sugimoto says that, whether it is academia or industry, the key issues are the same when working on cell therapy and regenerative medicine with recombinant protein growth factors. These issues include their manufacturing cost, stability issues, quality, and safety and regulatory concerns.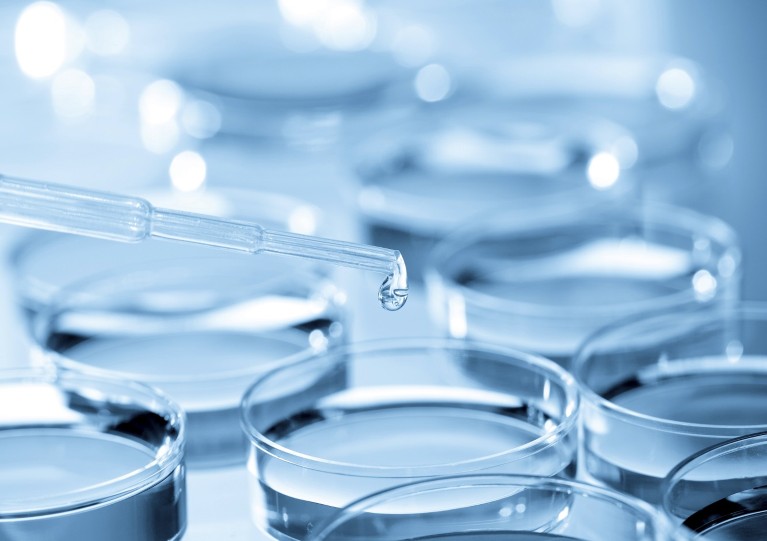 "Recombinant protein growth factors are chemically unstable and can easily be degraded, but our peptides are stable enough that researchers would not need to exchange cell culture media every day. This is huge advantage for academia and industry," he explains. "It can also be difficult to obtain uniform quality between batches and to satisfy regulations about biological origin criteria but, being chemically synthesized, our peptides are always of uniform quality."
After two years in operation, PeptiGrowth has already released four products, with two more that are very close to release, and others coming along the pipeline.
The feature of these products is that they are produced entirely by chemical synthesis, which Sugimoto says, cuts out issues of biological contaminants; improves quality; and reduces lot-to-lot variability. "It eliminates the problem of low protein stability," he says. The peptides are also much cheaper than protein growth factors.
Regenerative potential
The new products are a hepatocyte growth factor (HGF) alternative peptide; TGF-ß1 inhibitory peptide; a brain-derived neurotrophic factor (BDNF) alternative peptide for growth and differentiation of neural cells; and a noggin-like peptide, which is often used for regenerative medicine of the small intestine, liver and pancreas.
The market for stem-cell therapies is growing, with advances in the technologies and growing demand for personalized medicine. According to a 2022 report by Precedence Research, the global stem cell therapy market was worth more than US$11 billion in 2022, and is forecast to surpass US$31 billion by 2030.
Progress has rapidly accelerated over the past decade following regulatory approval of CAR T cell (CAR-T) therapy to treat cancer, as well as a number of other therapies, which have been approved and are being used commercially.
Regenerative medicine — which offers innovative approaches, including cell therapies, with the goal to regenerate or replace damage organs or tissues in the body — is another area that is anticipated to grow as cell therapies become more developed over the next few years.
"We are gradually replacing the unstable protein reagents," says Sugimoto. "Eventually we want to have maybe 20–25 products in the market so that people working in this area can pick and choose the best option, which may be a mix of several peptides."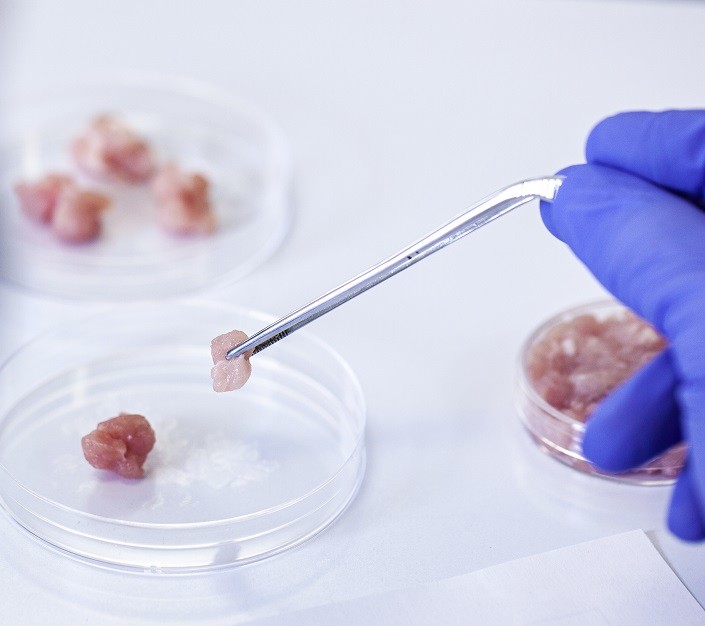 Cultivated meat products
Another area where laboratory produced peptides could have a significant application is alternative protein sources such as cultivated meat and dairy products. Over the next few decades, cultivated meat and other alternative proteins are predicted to claim a significant market share of the global meat and seafood market.
Recombinant proteins and growth factors added to cell culture media to produce artificial meat are a major cost and the industry is also looking for cheaper, more stable growth factors.
"Cost is a big issue for them as they want to produce on a large scale," says Masuya. "Where they might need 50g of protein, they could do the same with 1-2g of peptide at a fraction of the cost, with better quality control," he explains.
"The technology may also be expanded to other applications — not only cell culture but cosmetics, agrochemicals and some other chemical industries," he adds.