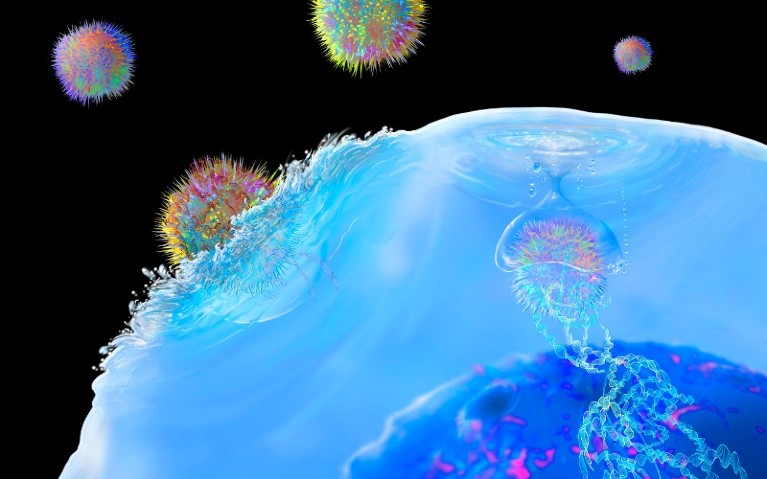 The prognosis for lymphoma patients who don't respond to chemotherapy has always been bleak. But new cellular therapies are transforming the field of cancer research, inspiring new hope for patients.
Researchers at the University of Colorado Anschutz Medical Campus are leading the way in advancing these emerging therapies, which convert cells taken from patients into personalized medications designed to destroy cancer. Their discoveries are creating new treatment paths for patients who would otherwise have no options.
Cell therapy is especially effective against leukaemia and lymphoma. About half of patients with these cancers who don't respond to chemotherapy and stem cell transplants enter remission after receiving an immune treatment known as chimeric antigen receptor (CAR) T-cell therapy. CAR T cells are made by taking white blood cells from a patient and genetically modifying them to attach to and eliminate malignant cells.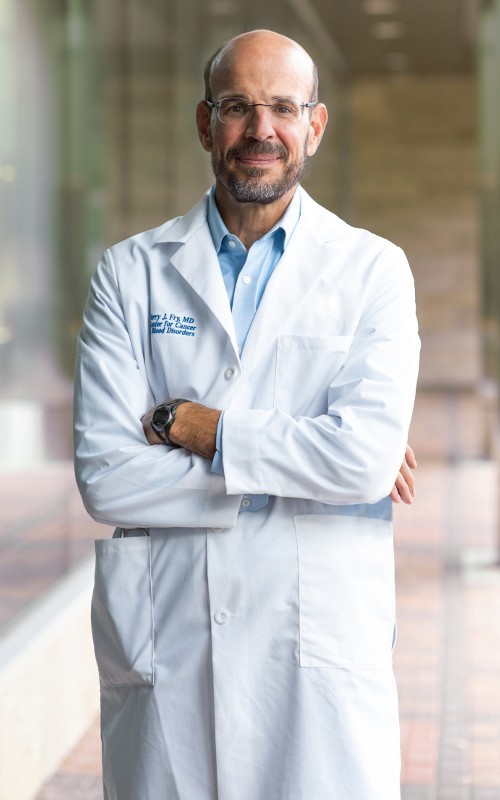 "People thought it was a crazy idea, but it completely changed the treatment landscape," says Terry Fry, clinical professor of pediatric oncology at the University of Colorado School of Medicine. "The field figured out how to turn this process into an FDA-approved drug in just five years."
Fry, who previously worked at the National Cancer Institute, moved in 2018 to develop the CAR T-cell programme at the CU Anschutz Medical Campus. In May 2022, CU Anschutz announced the establishment of the Gates Institute, funded by local philanthropic organization the Gates Frontiers Fund and to be led by Fry, which will work to further accelerate progress in cell therapies and other burgeoning fields. This is the latest in a string of investments that has turned CU Anschutz into one of a handful of US academic institutions with the expertise to move CAR T-cell research from basic science to human clinical trials.
Building a bench-to-bedside programme
When Fry first arrived at the Colorado campus he faced a familiar academic puzzle. The Gates Frontiers Fund had funded the creation of the Gates Center for Regenerative Medicine in 2006 and the Gates Biomanufacturing Facility in 2015. This allowed clinical-grade CAR T cells to be made on site, but there was no mechanism to test these potentially beneficial cells in patients.
"Scientific ideas in labs tend to speed into a stop sign at most academic institutions," Fry says. "Data may suggest a researcher is on to something. The next step is to test it in patients, but most academic institutions aren't set up to move into the clinic, which requires an Investigational New Drug Application – a significant undertaking."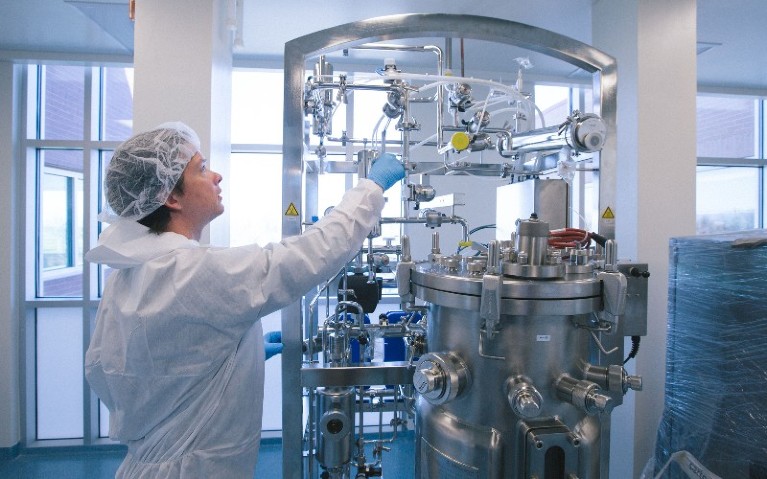 Along with the biomanufacturing facility, the university had a robust clinical programme for conventional adult lymphoma therapies and cell therapy trials in late stages of development. The institution's first cell therapy trial – carried out alongside other treatment centres between October 2018 and December 2020 – used lisocabtagene maraleucels (liso-cels) to treat the aggressive large B-cell lymphoma, which accounts for about 30% of all lymphoma cases.
To pave the way for trials of innovative new treatments, Fry and his team established preclinical and regulatory components, and took on staff to assemble documents and to report on the status of the trials to the US Food and Drug Administration (FDA).
Creating next-gen therapies
Standard treatment for large B-cell lymphoma is chemotherapy, which cures about 40% to 50% of patients. Those who don't respond, or relapse within a year, can try chemotherapy with a stem cell transplant. But only about a quarter of these patients go into remission.
CAR T-cell therapy was previously available only as a subsequent, third-line treatment. But the multicentre phase III clinical trial led by Manali Kamdar, associate professor of hematology at the University of Colorado School of Medicine, has helped to challenge the current standard of care.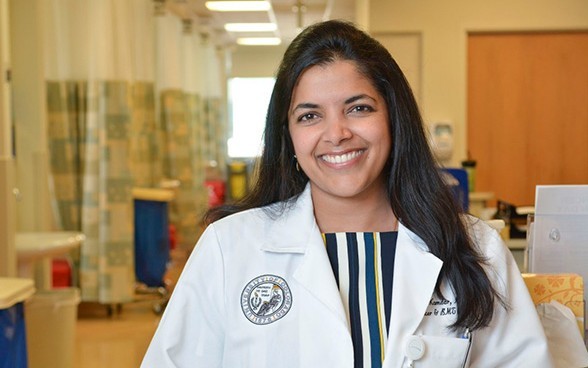 The trial showed improvement in survival for patients using the liso-cel treatment compared to those undergoing second-line chemotherapy and stem cell transplants1. "The University of Colorado at Anschutz enrolled the highest number of patients in this trial, and those who took part did really well," says Kamdar.
In response, in June 2022, the FDA approved liso-cel treatment as a second-line therapy for large B-cell lymphoma patients who don't respond to initial chemotherapy.
Aiming for 100%
Kamdar has now begun a new trial to study why CAR T-cell therapies aren't effective in all patients, and whether adapting the treatment could improve outcomes. The FDA-approved CAR T cells target one antigen on the lymphoma cell, but the university has since launched trials of altered molecules that target two antigens. Early results seem promising, says Kamdar.
Kamdar was recruited from Stanford in 2015 to start the lymphoma programme at CU Anschutz. Her goal was to focus on aggressive lymphomas by creating more effective, less toxic treatments that reduce the need for chemotherapy. By targeting the hardest-to-treat refractory lymphomas, she aims to improve survival rates for patients who don't respond to first-line chemotherapy.
"There are nearly 85 subtypes of lymphoma, and we wanted to focus on the unmet needs in the field," Kamdar says. "The idea behind these trials is to advance to our lofty goal of a 100% cure rate."
A lasting legacy for patients
Researchers doing even the most basic science typically have the goal of changing the course of human health for the better. But being part of a programme with the potential to take that science to the bedside is only realized by a few.
"To have that happen in-house is special for a scientist," says Laura Borgelt, associate vice chancellor of strategic initiatives at CU Anschutz. "To follow an idea through to something meaningful is a unique experience and an attractive opportunity for people looking at this area of research."
The future is bright at CU Anschutz. Funding for the Gates Institute will grow to US$200 million over the next five years. Fry and Borgelt are already planning how to make the most of the money.
"The plan is that the institute will live on much longer than any of us here," Borgelt says. "As we think about putting something in place to advance science in this realm, it is important to be mindful of our legacy and how to build for those who are here now and those who will be here in the future."