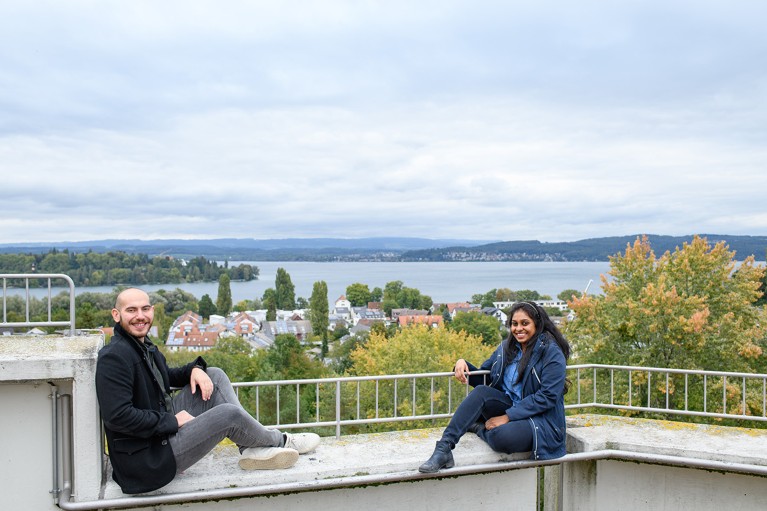 The state of Baden-Württemberg is home to some of Germany's oldest universities, and many of the best. Of the nation's 11 top-rated Universities of Excellence, 4 are in Baden-Württemberg, in the southwest of the country.
This vein of knowledge brings riches. The four universities, Heidelberg, Karlsruhe, Konstanz and Tübingen, have attracted around €15 million each in additional annual funding until 2025 for top research from federal and state governments under Germany's Excellence Strategy.
The state contributes as well: investing 5.8% of its GDP in science. These efforts have seen a new generation of rising research stars from around the world heading to Baden-Württemberg.
Among them is Ilinca Suciu, a biochemist, who moved from Bucharest to Konstanz University, where she joined a toxicology group that develops alternatives to animal testing for substances potentially dangerous to humans. These alternatives include new cell models based on induced pluripotent stem cells.
"My PhD studies look at the stress-response pathways in neuronal cells and how omics technologies can be used to predict and understand human neurotoxicity ," says Suciu. "I am working on my own research, but I also have the opportunity to collaborate and contribute within the department, as well as with groups at the university, such as chemistry and informatics. As part of the EU-ToxRisk consortium, we also cooperate with international research groups and industry partners."
Suciu's PhD studies take place at the Konstanz Research School Chemical Biology, one of 12 International Graduate Schools in Baden-Württemberg. These offer doctorate and PhD programmes in English, and most provide scholarships for accepted students — a great advantage for international candidates.
A collaborative system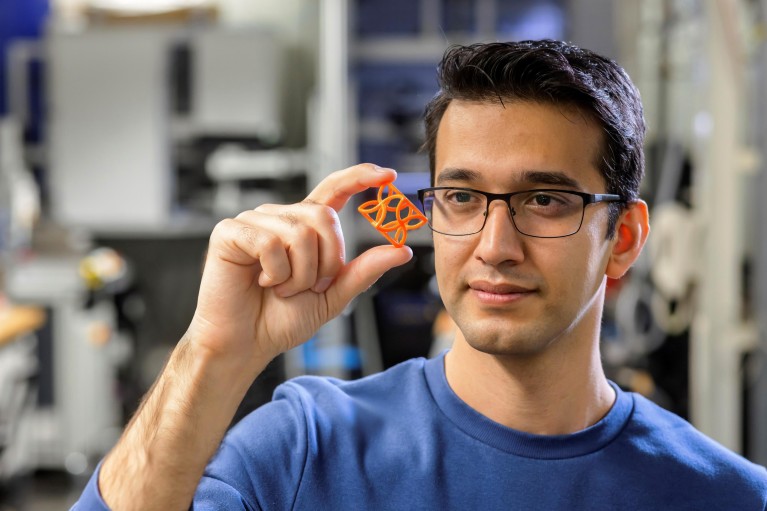 Naeim Ghavidelnia is a doctoral researcher and part of the Living, Adaptive and Energy-autonomous Materials Systems (livMatS) at the University of Freiburg. There are 57 Clusters of Excellence in Germany, which receive around €385 million a year between them. This funding supports research, provides training for young researchers, and brings in highly qualified international researchers. Twelve of these clusters are in Baden-Württemberg, along with 39 of the country's 225 funded Research Training Groups.
Ghavidelnia, who is originally from Iran, uses examples from nature to develop self-sealing, programmable materials for technologies of daily life. By increasing longevity, these materials could work for longer, thereby reducing waste and pollution.
"The research areas within livMatS are in a very close collaboration with each other," he points out. "Also, livMatS is very well connected to other research groups within Baden-Württemberg and all over the world." Interdisciplinary work brings new ideas to the group and provides opportunities to collaborate, he adds.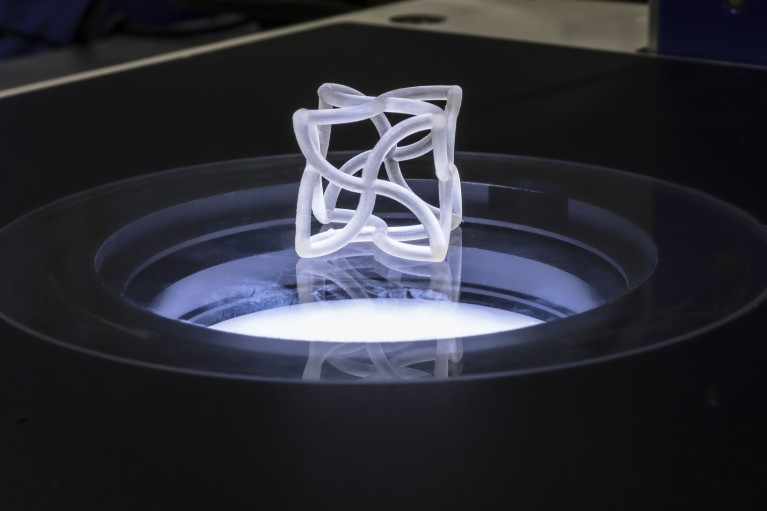 These opportunities extend along the academic spectrum. "Students working towards their MSc in the department of biology get the chance to try out potential master research projects under the supervision of a PhD student," Suciu says. "They learn about conducting research and presenting their work, and we get experience in supervision."
Both scientists appreciated how Baden-Württemberg invests to help international researchers find a warm welcome, by offering support with formalities such as setting up bank accounts and finding accommodation.
"When I arrived in Freiburg, I found a very nice and friendly environment," says Ghavidelnia. "I have joined a variety of courses at the graduate school, including German language. These have been a good way to meet other international students. It's a beautiful place to live, too."