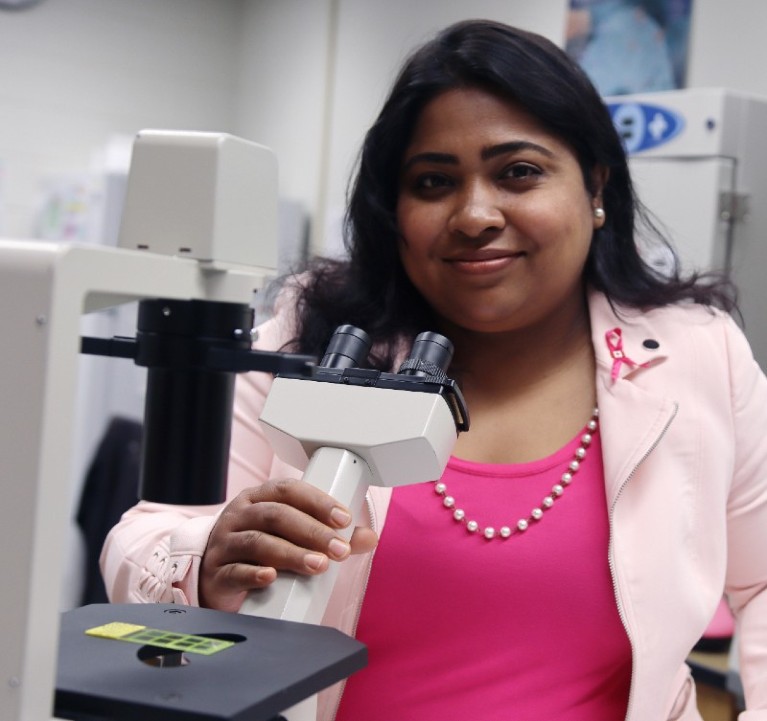 What if a simple blood test, rather than a painful biopsy, could diagnose a patient's breast cancer? And what if the results arrived within 24 hours, instead of days? This is Mousumi Majumder's dream, and she's well on her way to realizing it. Majumder, a cancer biologist at Canada's Brandon University, recently discovered a way to detect signs of breast cancer in the blood.
"We found microRNAs in breast cancer tumours and then decided to see if we could detect them in human blood plasma to test their potential as biomarkers," Majumder says. MicroRNAs are short, noncoding RNAs that target specific genes and regulate various biological processes, including cancer development.
Tumour-derived microRNA in blood plasma can be detected when a tumour is still small. This allows for early diagnosis of breast cancer, when the disease is easiest to treat, says Majumder, whose father's death from lung cancer inspired her to dedicate her career to cancer research. "It is giving us a signature in the blood that this is a tumour, as early as stage one."
The roots of resilience
While Majumder studies the health of the body, her Brandon University colleague, health geographer Rachel Herron, studies the health of the mind. The mental health of people in rural communities is understudied, yet their need is greater than ever, as the isolating effect of the COVID-19 pandemic drags on, Herron says.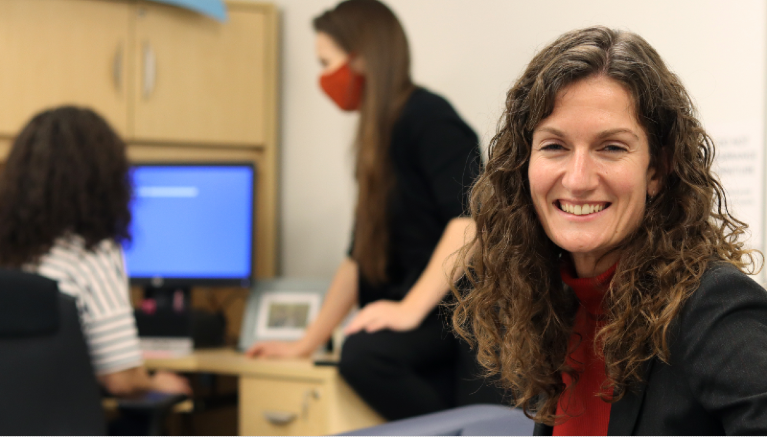 Last year, she began to study how the pandemic has affected the mental health of older people in rural communities around the small city of Brandon, which sits amid the plains of southwestern Manitoba, 200 kilometres west of Winnipeg. "In many respects the older adults are incredibly resilient," she says. "While they are isolated because of COVID restrictions, they have really well-developed social networks. They're used to calling people."
The people taking care of them, however, are struggling, she found. Nevertheless, "they have a real sense of purpose, despite a lot of stress and negative emotion." Herron's hoping the work will lead to new measures to better support these workers.
Cultivating collaboration
Through the work of Herron, Majumder and others, Brandon University has had a major influence on research and on Canadian society. Majumder and Herron have been named Canada Research Chairs, in genotoxicology, and rural and remote mental health, respectively. Canada Research Chairs are funded by a government program aimed at attracting and retaining world-class scientists, and the university is home to two more, as well as many other researchers who are leaders in their field.
Both Majumder and Herron credit Brandon University's commitment to innovation and equity, diversity, and inclusion as instrumental to their success. And the university's small size encourages collaboration across disciplines, which in turn sparks new ideas, Herron says.
"I know my colleagues across arts, science, education — all faculties. That's another huge asset," Herron says. "The scale of the university is small, and that's what allows us to connect and work together so easily."
In addition to their research, both Majumder and Herron dedicate considerable time to mentoring students, who can choose from nine undergraduate science programs and an interdisciplinary master's programme in the environmental and life sciences. Learning from professors with backgrounds similar to their own, both in the classroom and in the lab, is invaluable for Brandon students, says Majumder, who grew up in India. "I like telling them it's possible," she says. "Try hard, and just do not give up."