The 'City of Creators', Shenzhen is China's frontrunner in promoting innovation-driven development. Harbin Institute of Technology, Shenzhen (HITSZ) maintains high standards to attract excellent, international talents, while carrying forward the innovation spirit of Shenzhen to contribute to national and regional economic and social development.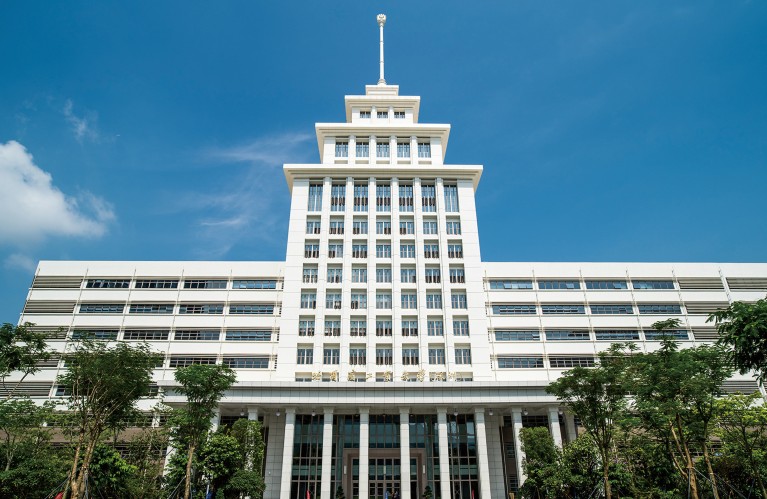 Harbin Institute of Technology (HIT), founded in 1920, is a national key university under the Ministry of Industry and Information Technology. It offers specializations in science, engineering, management and many other fields. It is a member of the C9 League and one of the first universities to be selected for the national Project 985. It became part of the national Double First-Class initiative in 2017.
HIT was ranked as the world's sixth best university for engineering, and the second in China, according to the 2018 US NEWS Global Universities ranking. In the Academic Ranking of World Universities (ARWU) 2017 ranking, it was eighth in China and among the global top 200. In the same year, HIT had a subject area ranked among the global top 0.01%, according to Essential Science Indicators (ESI) data.
Together with the Shenzhen Municipal Government, HIT created Harbin Institute of Technology, Shenzhen (HITSZ) in 2002. It is now one of its key campuses. It is the first university among the C9 League to open a campus and enrol undergraduates in Shenzhen.
For more details about HITSZ, please refer to www.hitsz.edu.cn.
HITSZ now has multiple faculty positions available. It is eagerly seeking talented researchers from around the world to join its dynamic team in Shenzhen.