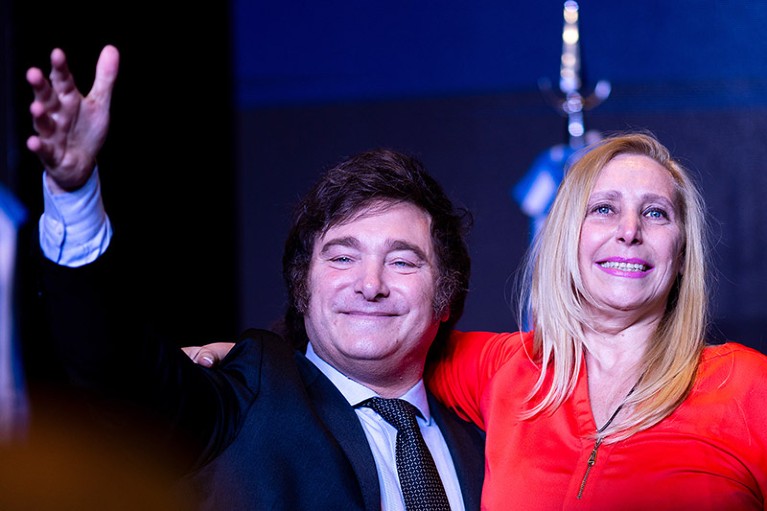 Argentina could be entering a new age. After a second-round election on 19 November, libertarian candidate Javier Milei was elected president, winning 56% of the votes. Ever since the country became a democracy in 1983, it has been ruled predominantly by various types of Peronist leader — politicians mostly ascribing to the populist movement started by former president Juan Perón, which emphasizes social justice and workers' rights. But the Peronist candidate, current economy minister Sergio Massa has been dogged by a financial crisis, and did not prevail in the latest election.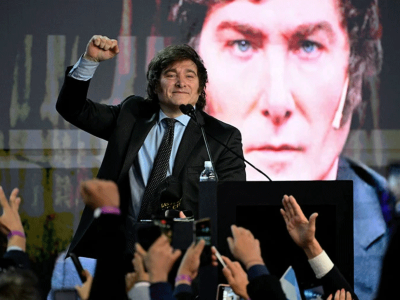 Argentina election: front runner vows to slash science funding
The result brings much uncertainty for Argentina's science community. Milei and other members of his party, La Libertad Avanza (Liberty Advances), have pledged to shut down or possibly privatize the country's main science agency, the National Scientific and Technical Research Council (CONICET), as well as to eliminate the ministries of health, science and the environment.
CONICET, which provides funding to about 12,000 researchers across 300 Argentinian institutions, with its roughly 80-billion-peso (US$400-million) annual budget, is one of the most prominent science institutions in Latin America. Ahead of the election, the directors of CONICET's 16 research centres said in a joint statement that "it is not by cancelling the State that a better country will be achieved". Many scientists in the country supported Massa, or called for others not to vote for Milei. They also organized demonstrations against Milei.
"Based on the promises and declarations made during the presidential campaign, the situation now appears extremely worrying," says Sandra Díaz, an environmental researcher at the National University of Córdoba's Multidisciplinary Institute of Plant Biology, which receives funding from CONICET. "The scientific community will likely have to show, once again, all its resilience and determination."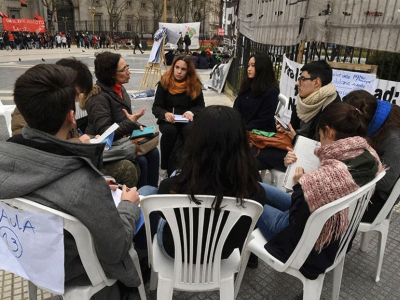 Argentina's scientists struggle amid slipping peso and rising inflation
Outside Argentina, researchers also expressed opposition to Milei's ideas ahead of the election. For instance, the InterAmerican Network of Academies of Sciences, which has members from countries ranging from Canada and the United States to Argentina and Chile, issued a document that said that "science is not an expenditure but rather an investment", and added that CONICET's research "gives direct solutions to the problems of the country".
Milei's triumph "is not good news for science, public education, universities, culture, the environment and human rights in Argentina", says Alberto Kornblihtt, a molecular biologist at the University of Buenos Aires's Institute for Physiology, Molecular Biology and Neurosciences, which receives funding from CONICET.
A newcomer to politics
Milei — previously an economic adviser to firms including HSBC, a banking group based in London — is a relative newcomer to Argentinian politics, becoming a lawmaker in the lower chamber of the country's Congress in 2021. Milei is often compared with conservative leaders such as former US president Donald Trump and former Brazilian president Jair Bolsonaro, and has proclaimed himself an admirer of former UK prime minister Margaret Thatcher.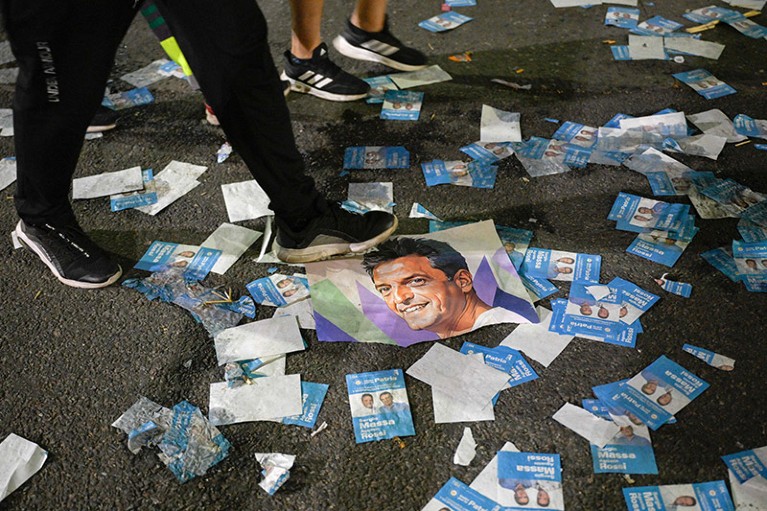 Responding to the country's high inflation rate (more than 140%) and multibillion-dollar debt to the International Monetary Fund, Milei has promised to cut government expenditures equivalent to as much as 15% of Argentina's gross domestic product. Argentina has Latin America's third largest economy. Milei has gone back and forth on whether he will also abolish the public-health and education systems in the country.
During the first round of the election, on 22 October, Massa got 37% of the votes, and Milei received only 30%. But Patricia Bullrich, another conservative candidate who is a former security minister and who won 24% of the vote, later endorsed Milei. This, plus deep discontent over the economic crisis, opened the door for Milei's win.
Scientists acknowledge that the country is in a deep economic turmoil, but they say that investing in science and research is one of the best possible solutions.
"It is important that elected authorities become aware that science and technology must be a state policy," says Gabriel Rabinovich, a biochemist at the Experimental Medicine and Biology Institute in Buenos Aires, which receives funding from CONICET. Argentina does not need to rely on importing or advancing technologies from wealthier countries, Rabinovich says. "We have the human talent and power to develop innovative science [ourselves] that impacts universal knowledge."
'A massive setback'
Milei has also called climate change is a "socialist hoax", comments that have stirred concern in the science community. "His position is typical of a denier," says Matilde Rusticucci, an atmospheric scientist at the University of Buenos Aires, who since 2004 has been a co-author of the global climate assessments published by the Intergovernmental Panel on Climate Change. Milei has said that companies should be allowed to pollute rivers "as much as they want to", and other members of La Libertad Avanza have supported privatizing the seas — suggesting that threatened species can be protected like livestock, by fencing them off.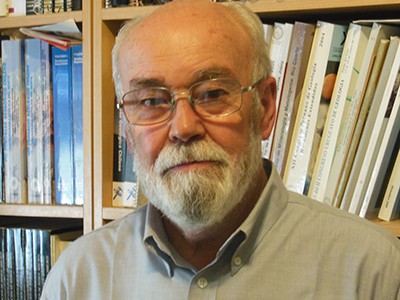 Science is under threat in Argentina — we must call out the danger
Milei "is denying the value of science, denying the value of the environment, denying climate change", Rusticucci says. "His government will be a massive setback for the entire scientific community, for all the advances that are being made, which required a lot of effort."
"National efforts in climate change will likely be discontinued," predicts Pilar Bueno, who studies international relations and climate negotiations at the CONICET-funded University of Rosario in Argentina. "A climate policy that also brings a business opportunity might still be considered" by Milei, she says. "However, seeing it only as a business opportunity without the proper safeguards could generate many negative effects."
How many of Milei's ideas will be put into practice remains to be seen. He will take office on 10 December.