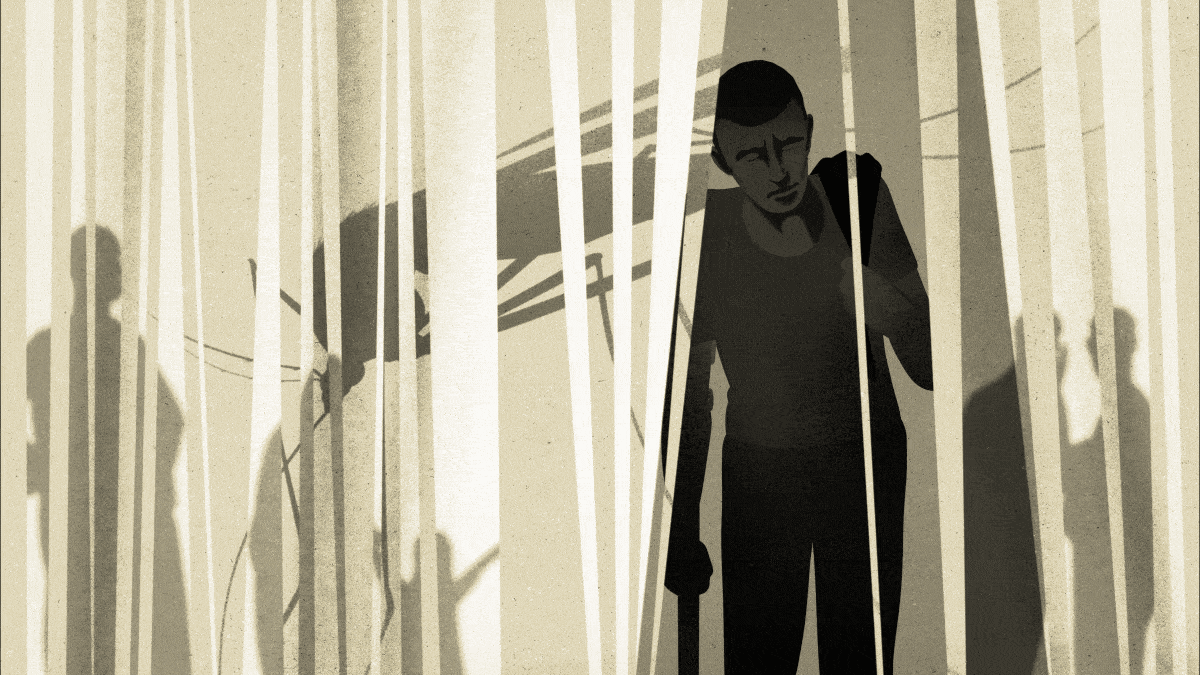 Some people tell Jidda Mohammad Assakin that he has been cursed. Until he was forced to retire, he was a superintendent in the Nigeria Customs Service. Maybe he made an enemy there, people say. The truth is simpler: he had the misfortune to be bitten by a mosquito.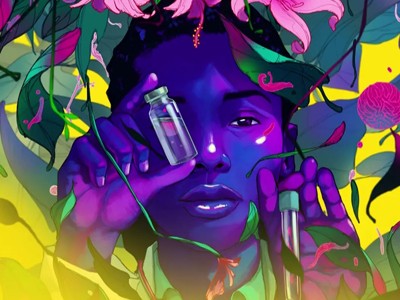 Part of Nature Outlook: Neglected tropical diseases
The mosquito in question was carrying the larvae of Filarioidea worms. The parasites developed inside his lymphatic vessels, weakened his immune system and caused his right leg to swell. More than 30 years later, his life is still shaped by lymphatic filariasis.
Drugs can help to prevent the parasites from spreading to other body parts, but there is no cure for the condition. Managing the swelling with surgery and skin grafts requires Jidda to take regular, expensive trips to Nigeria's capital, Abuja. "The skin grafting breaks off after some time," he says, "so I've been going to hospital for dressing." But it's not just the physical effects of the condition that he must manage. He must also deal with other people's reactions and attitudes. "Some friends sympathize, [but] some run from me, they fear to be close to me," says Jidda. "I became so demoralized." Despite some difficulty walking, Jidda insists he could still work, but his employers did not agree. His 19 years of service did not qualify him for a pension that is sufficient to pay for his treatment and support his family, he says. He is dependent on help from other people.
The devastating effect that lymphatic filariasis and its associated stigma have had on Jidda's life is common among people with neglected tropical diseases (NTDs). These conditions are caused by a range of pathogens, including bacteria, viruses, fungi and toxins. They are united by the fact that they affect some of the poorest people on the planet and receive relatively little global attention. Most NTDs do not kill people, but many do cause severe scarring and disability, and numerous studies have demonstrated links between various NTDs and mental health. The full mental-health burden of NTDs, however, is unknown. "If you speak to any clinician, they'll say this is a massive issue. We see it every time someone walks into our clinic and they've lost their job, or their husband, or had stones thrown at them by children," says Julian Eaton, a psychiatrist at the London School of Hygiene and Tropical Medicine. "But the research is really underinvested in at the moment."
Although programmes to prevent, control and eliminate NTDs have made some tremendous gains, mental-health support has not formed a significant part of these efforts. "One of the unintended consequences of an exciting elimination agenda is that the needs of people already affected by these conditions was completely overlooked," Eaton says.
In an effort to change this, some researchers are trying to build a clearer picture of the burden of mental-health issues caused by NTDs, to strengthen the case for incorporating interventions targeted at them into elimination programmes. Some interventions are already being tested and seem to be effective. However, because NTDs typically affect people in countries with limited health-care resources — particularly regarding mental-health care — implementation will be a challenge.
Burdens of neglect
In 2012, a review by David Molyneux, a parasitologist at the Liverpool School of Tropical Medicine (LSTM), UK, and his colleagues, attempted to draw attention to the relationship between these diseases and mental health1. The researchers pointed to multiple studies showing higher rates of depression and anxiety among people with NTDs than among the general population, and concluded that the most significant factor driving this was stigma. A comprehensive review published a decade later2, in which Eaton and his colleagues compiled evidence on the stigma and mental-health effects associated with most NTDs, confirmed this. What remains unclear, however, is the extent of the problem.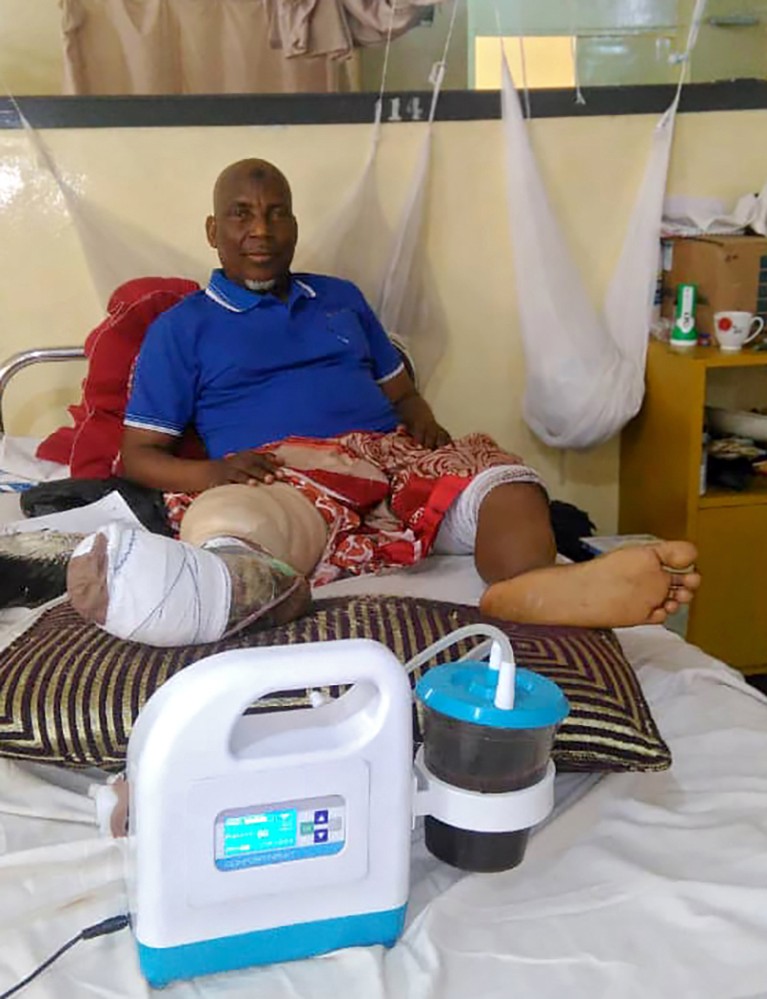 The studies included in Molyneux's 2012 review consistently found that people with NTDs experience higher rates of mental-health issues than the general population, but the reported prevalence varied widely. Between 8.5% and 97% of people with lymphatic filariasis were found to experience depression or related problems, such as feelings of inferiority. For leprosy, the range was only slightly narrower: 12.5% to 76%. This suggests standardization of methods is needed. "The methodology of measuring depression is very variable," says Molyneux. "And the geographic and cultural settings in which you operate have different perceptions of mental health."
There are also considerable gaps in research. Eaton's review revealed that, although there had been a substantial increase in research into the mental-health effects of NTDs and the stigma associated with them, the literature was dominated by leprosy and, to a lesser extent, lymphatic filariasis. The mental-health implications of some NTDs had not been studied at all. "No one's done really substantial scaled work on this," Eaton says. "There's been more small studies, but that doesn't necessarily add very much to the sum of knowledge." What is needed, he says, is a systematic assessment of important evidence that is currently lacking, and funding directed to fill those gaps.
Even for those diseases for which the effect is clearer, mental health is not typically taken into account when calculating the burden of NTDs. The influential Global Burden of Disease (GBD) database, managed by the Institute for Health Metrics and Evaluation (IHME) at the University of Washington in Seattle, assesses the burden of diseases in terms of a metric called disability-adjusted life years (DALYs). According to GBD calculations, many NTDs have some of the lowest disability burdens of any diseases. However, Molyneux thinks that these figures do not account for NTDs' long-term effects on mental health.
In 2015, Molyneux and his colleagues calculated3 a burden of lymphatic filariasis that was triple the estimate found in the 2010 GBD study, simply by including depression caused by the disease, which was surmised from an average of rates found in four studies. "The burden of depressive illness is far more in people with filariasis than the attributable burden for the disease itself," says Molyneux. In another study4 in 2019, he and his colleagues reported that the burden of cutaneous leishmaniasis, another parasitic NTD, was eight times higher than the 2016 GBD study figure when the disease's mental-health effect was taken into account. Although it is treatable (and sometimes resolves spontaneously) cutaneous leishmaniasis leaves marks on the skin that can lead to people being stigmatized. "You're left with facial scarring for the rest of your life," says Molyneux.
Molyneux has urged the IHME to update its estimates for NTDs to include their effects on mental health. However, Jonathan Mosser, a paediatrician who leads the NTDs team at IHME, says that to do so they would need not only evidence that NTDs directly cause mental-health problems, but also evidence of what proportion of a person's mental-health condition could be attributed to an NTD rather than one of myriad other risk factors. "To calculate this, we need studies that quantify the increased risk for mental disorders that people living with NTDs experience, while accounting for other mental-health risk factors affecting them," Mosser says.
If GBD figures do underestimate the burden of NTDs, this could have serious implications for research. "The money that gets allocated to things depends on how burdensome they're perceived to be," says Eaton. Failure to account for the effect of NTDs on mental well-being might also undermine efforts to eliminate the diseases. "Without addressing the mental-health component of these conditions, you're going to fail in your overarching agenda," says Eaton. People with depression or anxiety are much less likely to be able to complete complex treatment regimes, he explains — especially if the therapy requires regularly travelling to medical centres, as Jidda must do. "Those things fall down if the person isn't well enough," Eaton says.
Stigma can also prevent people from seeking medical help in the first place. "People don't come forward, because they fear stigma and discrimination will get worse once they're diagnosed, so they try to hide it," says Mathias Duck, who lives in Asuncion, Paraguay, and is global advocacy manager at UK-based The Leprosy Mission (TLM) International. For many NTDs, early treatment is key to achieving good outcomes and, in some cases, preventing further transmission. Any delay is not only bad for individuals but also for elimination programmes.
Intervening effectively
Eaton and his colleagues' review, which included publications up to 2018, found few studies that had developed or assessed interventions for the mental-health harms and stigma associated with NTDs. Those they did find suggested that interventions could work, but the scientists called for more research into the benefits — not just for individuals' health, but also for efforts to eliminate NTDs. "That's the biggest research question that needs to be addressed," says Eaton.
Some of the best early evidence comes from a project known as SARI (Stigma Assessment and Reduction of Impact) — the first randomized controlled trial of interventions to reduce stigma associated with an NTD. The trial, which ran between 2010 and 2015, focused on people affected by leprosy in Cirebon, Indonesia. Although it is curable, leprosy leaves people with skin sores and nerve damage. Despite the fact that the disease is not very contagious, and that 72 hours of treatment can prevent it spreading for good, the stigma sticks around even after the bacteria that cause the disease are gone. "People say: 'How can you say he's cured? I still see the wounds'", says Duck.
The SARI project evaluated combinations of three interventions: counselling, socio-economic development and contact. The first two mainly target people with leprosy, while the latter is directed towards the wider community. Counselling involved communicating information about the disease and the rights of those affected in individual, family and group sessions. People who had previously received counselling were among those trained to provide it, supervised by a professional counsellor. Socio-economic development focused on helping people to improve their economic situation through loans and business training. And the contact intervention involved events, often held in village halls or schools, at which people affected by leprosy interacted with community members and shared their experiences.
Through a combination of questionnaires and interviews, the researchers assessed various aspects of stigma before and after the interventions. They found that using any two of the three interventions together reduced measures of stigma experienced by people affected by the disease, including barriers to participating in life events and poor self-image owing to internalized stigma. Combinations that included the contact intervention specifically also reduced social stigma among community members5.
The interventions can all be administered by non-specialists, making them inexpensive and easy to scale. They could also be used for other NTDs that cause disability or scarring. "The problems people experience are very similar in terms of mental well-being, work and social participation," says Wim van Brakel, chair of the International Federation of Anti-Leprosy Associations (ILEP) Technical Commission, who worked on the project.
Research on interventions has continued to build over the past five years. Much of the work "has been around strengthening mental-health systems to be able to also see people with NTDs", says Eaton. One such project is The Neglected Mind–Skin Link (NMSL), a collaboration between the non-govenmental organization (NGO) the Christian Blind Mission in Cambridge, UK, for which Eaton is mental-health director, and TLM Nigeria in Abuja. NTDs that affect the skin are some of the most stigmatizing, and so among the most damaging to mental health. The project's researchers focused on people with lymphatic filariasis or leprosy in Benue State, Nigeria, first establishing that 69% experience anxiety and 85% have depression. They then trained primary-care workers and community-health workers to provide psychosocial support, and, if necessary, refer people to hospital. "We trained [them] to understand what mental health is, the kind of support they can provide, and the referral pathways," says microbiologist Paul Tsaku, who is a research adviser for TLM Nigeria. The researchers then referred people whom they had identified during screenings to the newly trained care workers, and conducted monitoring visits until the end of the project in 2021.
As well as working with people directly affected by the diseases, the researchers also involved carers. "These are the people who can testify how our interventions affected people," says Tsaku. Studies describing the project will be published later this year, Tsaku says, but he has already seen the effects first hand. "You can see the happiness in people," he says. "Many of them cannot believe that somebody, somewhere, is thinking about them."
A roadmap to change
In 2018, Eaton helped to establish the Stigma and Mental Wellbeing task group under the NTD NGO Network, a coalition of around 90 NGOs. The task group collaborated with the World Health Organization to develop a manual6, published in 2020, that outlined recommendations for integrating mental health into NTD management. The NMSL project aimed to test the feasibility of implementing these recommendations in Nigeria, and the researchers presented evidence on this to the Nigerian Federal Ministry of Health in 2021. In response — and in collaboration with the WHO — ministers invited NGOs, health workers and people affected by NTDs to a meeting in June 2022, to develop guidelines for integrating mental health into Nigeria's NTD programme. "We're waiting for this to become an official document that can be used across the country," says Tsaku.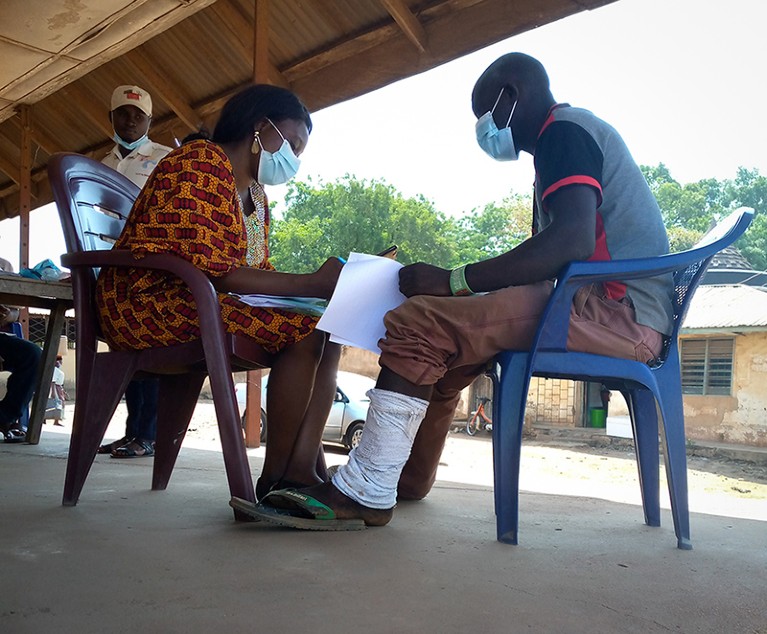 The Stigma and Mental Wellbeing task group also works to promote self-advocacy of people with NTDs. "People affected need to be part of the decisions being made at every stage," says Duck. "It makes for better decisions, and better analysis of the problems and resources at hand." Empowering the people affected also helps to ensure NGO's efforts have lasting effects. "NGOs are not here to perpetuate ourselves, our mission is to work ourselves out of the job," says Duck. "And one of the most sustainable things we can do is strengthen organizations of affected persons."
The WHO's 10-year plan7, that began in 2021, emphasizes handover of NTD programmes to local governments. To this end, the Stigma and Mental Wellbeing task group, the NMSL project and the WHO have developed an Essential Care Package to support countries in their practical implementation efforts. "It's about giving national programmes the tools they need," says Eaton. "Things like how many nurses you need, at what level of training, to provide the right mental-health care in your community." This document is due later this year, pending WHO approval.
Because governments will increasingly be taking the lead, making the economic case for intervention will be more important than ever. "You've got people paying for inappropriate medical care, which drives them into a medical poverty trap, which causes depression itself, so you've got this vicious cycle," says Molyneux. "The family go into permanent poverty, for generations." Calculating total disease burdens — including the effect on carers, which Molyneux thinks is substantial — will enable researchers to more accurately estimate the full economic costs of lost productivity. The economic costs associated with mental-health conditions are estimated at US$5 trillion globally, and, worldwide, more than one billion people are affected by NTDs, so in countries where NTDs are endemic the case for intervention is powerful.
Mental health itself is still heavily stigmatized in many places, so interventions will need to be implemented in culturally sensitive ways. "It's about being thoughtful to not make things worse," says Eaton. During an NTD conference in 2017 in Baltimore, Maryland, to which Jidda was invited to share his experience, Eaton asked him if he had ever sought mental-health care. "I said no, I cannot consult a psychiatrist, people will say I'm mad, and I'll make more problems for myself," says Jidda.
He would like to improve his own economic situation by working to alleviate the most severe problems facing other people who are affected — stigma and exclusion. "So many people become so stigmatized, they tell you: 'My people don't want me, that's why they send this ailment on me'", Jidda says. "I say, no, this is a natural disease." As someone with first-hand knowledge, he thinks he can make a valuable contribution. "They will listen to me, because I'm one of them," he says. "I have the experience to share."