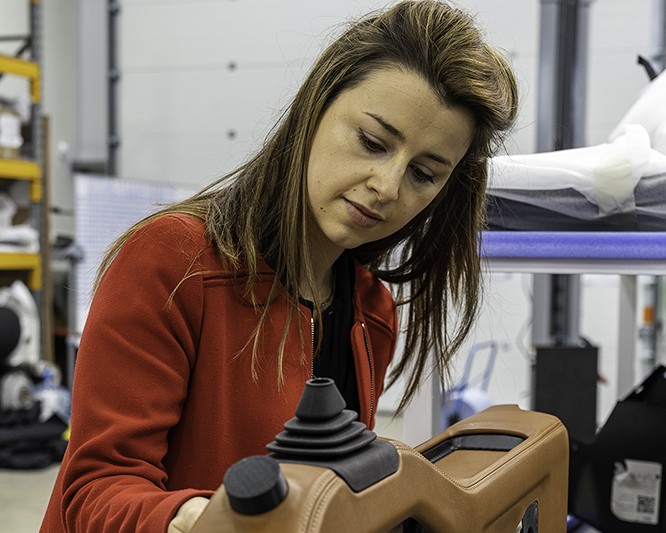 Imogen Howarth leads a global team of nine at the luxury automotive group Singer, whose headquarters are in Los Angeles, California. The firm, which also operates in Daventry, UK, restores classic Porsche 911s to their owners' unique specifications — a niche role in the automotive industry that combines creativity and function, says Howarth, who is based in Bristol, UK.
When did your interest in engineering start?
At school in Monmouth, UK, my strongest subjects were science, mathematics and design and technology. Engineering was the only obvious subject that brought all those things together.
I've always been a bit of problem solver, and my school was involved in an educational project in which young people helped to solve problems for companies and organizations. When I was 17, I worked at a lifeboat company, putting in place a system to help the shore-based staff track their lifeboats more efficiently on rescue missions. It was interesting and varied, and I thought, "Hey, this is something that maybe I could do more of."
How did you choose which type of engineering to go into?
When I applied to universities in 2009, I still didn't really know much about the different types. I applied for five courses, including technical textiles and mechanical engineering, eventually choosing a master's degree in engineering with product design at the University of Liverpool. I have a strong creative streak, and I thought that this course successfully combined creativity with engineering as well as other modules that I was interested in, such as business.
How did your love of automotive engineering begin?
Before starting at Liverpool, I did a summer placement at a defence company and returned there the following summer. I did a little bit of work on all-terrain vehicles (quad bikes), which intrigued me. In my second year, I applied for an internship at the carmaker Jaguar Land Rover, based in Coventry, UK, and after a few months that was me set. I was really excited.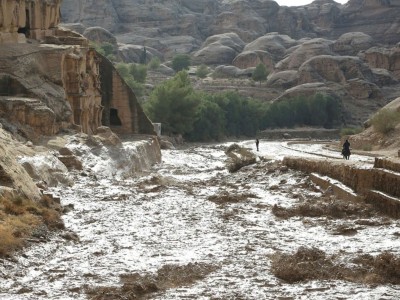 Women in engineering: using hydrology to manage Jordan's scarce water
I played with cars as a child, but when I started working in the industry, I found I loved the design and user focus that you don't necessarily get in all areas of engineering — the combination of form and function. I wanted to make things for people to use, and I was excited by the aesthetic side of cars. They are something that people can aspire to own and enjoy having. Plus, there's something highly emotional about cars — they mean a lot to people.
In 2014, I joined another carmaker, Aston Martin Lagonda, based near Royal Leamington Spa, UK. I worked as a design engineer on its product-development graduate scheme, helping to develop the next generation of Aston Martin interiors. This job ranged from building prototypes in the workshop to testing out supercars. After 18 months I moved to the James Dyson Foundation in Malmesbury, UK, as a design engineer responsible for interiors in its automotive arm, for two years.
Singer is very niche — what was your pathway there?
The company has its headquarters in Los Angeles, and in 2017 a friend introduced me to its US founder and executive chair, when they flew into London to build the UK team.
The company restores classic Porsche 911s — just the models made between 1989 and 1994, using a chassis known as the 964. Globally, only 66,000 of these were produced, and so far Singer has delivered more than 250 personalized restorations in more than 30 countries. Every car is curated to the client's unique vision, so every vehicle is highly bespoke.
The UK project is called the Dynamics and Lightweighting Study, and it uses modern materials and engineering techniques inspired by the world of Formula 1 to completely reimagine the cars. They are being offered as a limited edition with just 75 restorations worldwide, at a starting cost of US$1.8 million each. When we say it's the 'ultimate' restoration, we mean it: the materials, manufacturing methods and performance are exceptional, even compared with modern supercars. I joined in 2018 as director of specifications, and in 2022 I became director of special projects and specifications, leading a team that develops and executes client specifications across all restoration programmes.
What are the clients like?
Most of our clients are absolute Porsche fanatics. Beyond performance, they love the aesthetics, and when they come in to see the final result, they're like a kid at Christmas. It's wonderful to get that sort of reaction. Most of our clients use the cars a lot, and many take them to events and track days. Some buy them to add to extensive collections, but they are in the minority.
Who has made the biggest difference to your career?
There have been a few male colleagues in my career who have truly championed and supported me, and for that I will always be grateful. The most helpful thing that people have done is to listen to my perspective and provide honest support and guidance to help me navigate my career more effectively. For example, after four years at Singer I took a proposal to my then manager for a new team structure and division of the business, dedicated to vehicle specifications and special projects. He encouraged me and offered guidance, but he also raised it with senior management and endorsed me as team leader. He essentially provided a platform to get my idea in front of the audience that mattered, which I would not have been able to do alone. Now, as director of special projects and specifications, I can't wait to see what my team and I can accomplish together.
How important is bringing on the next generation of women engineers to you?
I was lucky that my school had an engineering project, but a lot of people aren't in that position. If I can show anyone that engineering can be an exciting and fun field to work in, that it is an opportunity that is available and relevant for them, I want to do that.
I put myself forward for basically anything to do with encouraging young people or women or minority groups into science, technology, engineering and mathematics (STEM) subjects. I want to give people a relevant role model, because that's something that I never had. I'm all for just getting the word out there.
How does the LivWiSE programme make a difference?
When I was an undergraduate in 2014, the university asked for me to be included as a LivWiSE role model. The scheme is a joint initiative by the faculties of science and engineering that celebrates, supports and promotes women in science, technology, engineering, maths and medicine.
My online profile and video on the university website is used as a resource for young people who are interested in engineering careers. External organizations approach LivWiSE, too, which has led to various interviews and panel discussions over the years. I'm also a STEM ambassador and had a similar role at the James Dyson Foundation.
How much progress are we making on encouraging women into engineering?
Unfortunately, there's a tendency when you say 'engineer' for people to think of a man with a spanner; that's particularly the case with children, but it's also true of adults. It's such a shame, because there are so many exciting and diverse careers available in engineering.
We are making progress year on year, but it could be quicker. I think role models for school-age children are really important.
What can companies do to help support women in engineering?
Generally we're under-represented at senior levels throughout business structures. And it means that there's no career trajectory for women in engineering. You feel that you do have to work harder to prove a point. It's down to both the organizations and the individuals within them to encourage and recognize women. It's easy to dismiss a viewpoint or perspective when those who hold it are significantly in the minority, but sometimes this makes it the most important voice in the room.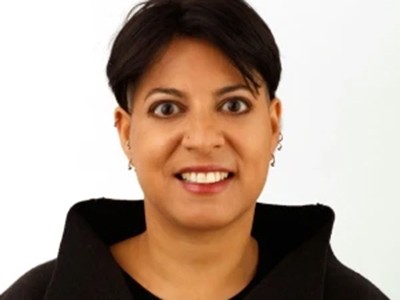 To reduce gender biases, acknowledge them
The International Women in Engineering Day each year is helpful, but what would be more relevant would be companies putting strategies in place to improve diversity from the top level down, to encourage women to come into the industry and stay in it, and to take care of them while they're there. Engineering is definitely more male-biased at the moment, so anything that we can do throughout organizations to encourage more women to get involved is crucial.
My experience has taught me to grab opportunities and roll with them, even if I'm not quite sure what the outcome will be. When I started at Singer, it was nothing like what it's turned out to be. The company has grown enormously since then. I was really excited about the idea of working with these crazy cars. Enlarging my role, leading a whole department, innovating and expanding a big area of business is really exciting. I work with a lot of highly talented people. Learning from them, getting better and being in a position where I can then offer opportunities to people who otherwise might not have had them is where I want to be.
What's your advice to your younger self?
Believe in yourself and don't dissuaded or limited by other people's expectations. Also, be open-minded about unconventional career opportunities. I think there's quite a lot of pressure to follow a predefined path, when the best stuff might come along when you least expect it. If something interests you, and you're willing to work hard at it, doors that you didn't even notice before will open.