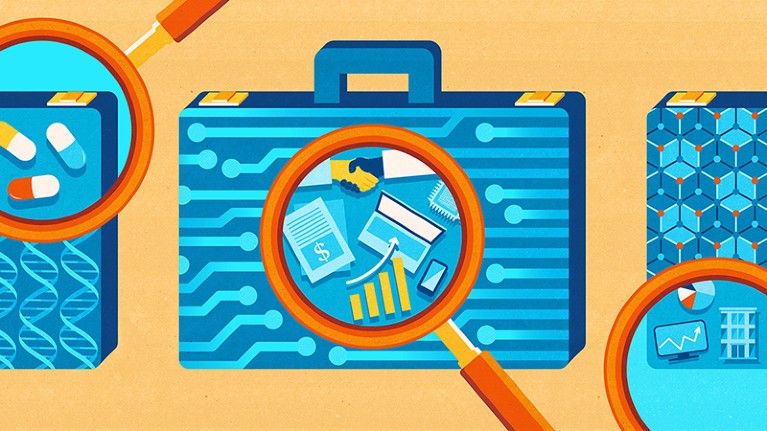 Since The Spinoff Prize was launched in 2020, 20 companies that began life in university laboratories have earned the designation of finalist. Those start-ups continue to pursue their goals — hiring personnel, refining their technology, collecting clinical data and raising fresh funds. Here are the highlights of what a selection of these organizations have achieved since Nature last spoke to them.
HighT-Tech in College Park, Maryland, uses super-fast heating to make alloys that could provide efficient catalysis using elements that are much cheaper than those of conventional catalysts. A related process allows them to perform high-speed sintering of ceramics to build items such as solid-ion conductor membranes for batteries. That sintering process has provided the company with its first commercial sale, says chief executive Bob Gatte (who declined to disclose either the specific application or the identity of the customer). The company has also received a three-year grant of almost US$3 million from the US Advanced Research Projects Agency-Energy (ARPA-E) to scale up the manufacturing process for its catalysts.
Read the Spinoff Prize 2021 profile.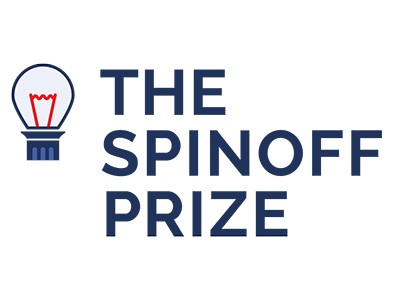 Read more about The Spinoff Prize
Sibel Health in Niles, Illinois, makes flexible, wireless sensors to monitor vital signs such as heart rate and blood pressure in premature babies. The skin of premature babies is often too delicate for conventional sensors. Since winning The Spinoff Prize 2020, Sibel Health has expanded its capabilities to include the ability to measure skin and body temperature, respiratory and pulse rate, chest-wall movement due to snoring and blood oxygen saturation. The company hit a major business milestone in August 2022, when it closed a Series B financing round with US$33 million in investments. In November 2022, the US Food and Drug Administration granted approval for the company's system to be used in infants. The agency also gave the green light to the device for monitoring adults for sleep apnoea, providing clinical-grade home sleep tests.
Read the Spinoff Prize 2020 profile.
C2i Genomics in New York City develops liquid biopsies that detect tumour DNA in blood samples, giving physicians an insight into how well cancer treatments are working. The company's test can find small numbers of cancer cells that might remain in the blood system after treatment and lead to recurrence. C2i Genomics is working with pharmaceutical company AstraZeneca in Cambridge, UK, to see how well the tests work, and says that results are encouraging. In March 2023, C2i Genomics announced a deal with personalized medicine company Riken Genesis in Tokyo to bring the cancer test to Japan. It also signed a deal with Karkinos Healthcare in Mumbai last June to introduce its platform to India.
Read the Spinoff Prize 2021 profile.
EraCal Therapeutics in Schlieren, Switzerland, is developing a drug to fight obesity by suppressing appetite. Chief executive Josua Jordi says that in the past year the company's drug candidate, Era-379, has been undergoing cardiovascular safety studies and efficacy studies in dogs. In February 2023, EraCal Therapeutics signed an agreement allowing Nestlé Health Science in Vevey, Switzerland, to use its drug-discovery platform to explore 'nutraceuticals' that might help to control food intake. Since January 2022, the company has been collaborating with Novo Nordisk in Bagsværd, Denmark, to study metabolic health, using zebrafish as a model.
Read the Spinoff Prize 2020 profile.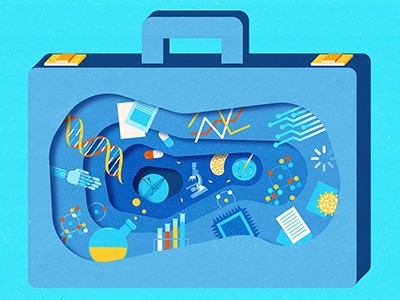 Part of Nature Outlook: The Spinoff Prize 2023
In its effort to improve treatments of conditions such as post-traumatic stress disorder (PTSD), GrayMatters Health in Haifa, Israel, combines data from a technique called electroencephalography with functional magnetic resonance imaging. In January 2022, the company closed a US$10 million Series A funding round in Japan. And the following September it received a €2.5-million grant (US$2.7 million) to develop a digital therapy for PTSD and run a large-scale study. The award came from the European Innovation Council Fund, which in March 2023 also became an investor in the company. The same month, the company received clearance from the US Food and Drug Administration to market its digital therapy product, Prism for PTSD.
Read the Spinoff Prize 2021 profile.
By combining microwave imaging with conventional colonoscopies, MiWEndo Solutions in Barcelona, Spain, aims to reduce the 10% of colorectal cancer cases that are missed by colonoscopies. A 2022 study of 15 colons that had been removed from people showed that the technology could detect polyps, which can be precursors to cancer, with a sensitivity of 100% and a specificity of 87%1. In November 2022, the company completed a small clinical trial demonstrating the safety of using microwaves inside the human body. Chief executive Ignasi Belda hopes that the next phase of trials will begin in June 2023.
Read the Spinoff Prize 2020 profile.
Scailyte (pronounced 'skylight') in Basel, Switzerland, applies machine-learning techniques to single-cell biological analysis in an effort to find new biomarkers for rare diseases. In July 2022, it partnered with Nilogen Oncosystems of Tampa, Florida, to develop ways to measure an individual's response to cancer treatments. In September 2022 it closed a Series A financing round for 6 million Swiss francs (US$6.5 million). In March, the company entered into a collaboration with Turnstone Biologics in Ottawa, Canada, to use Scailyte technology to look for biomarkers that could predict clinical responses to a cancer therapy.
Read the Spinoff Prize 2020 profile.
Softsonics in San Diego, California, is developing flexible sensors to monitor vital signs such as blood pressure. In January 2023, company co-founder Sheng Xu, a nanoengineering researcher at the University of California San Diego, described a wearable cardiac ultrasound imager2, which he intends to commercialize through the company. The company's other co-founder, Shu Xiang, says the plan is to first develop the blood-pressure monitor, which she hopes will be commercialized in 2026, after getting regulatory approval. The company is in the process of changing its name to Curescendo to better reflect its medical focus, Xiang says.
Read the Spinoff Prize 2020 profile.