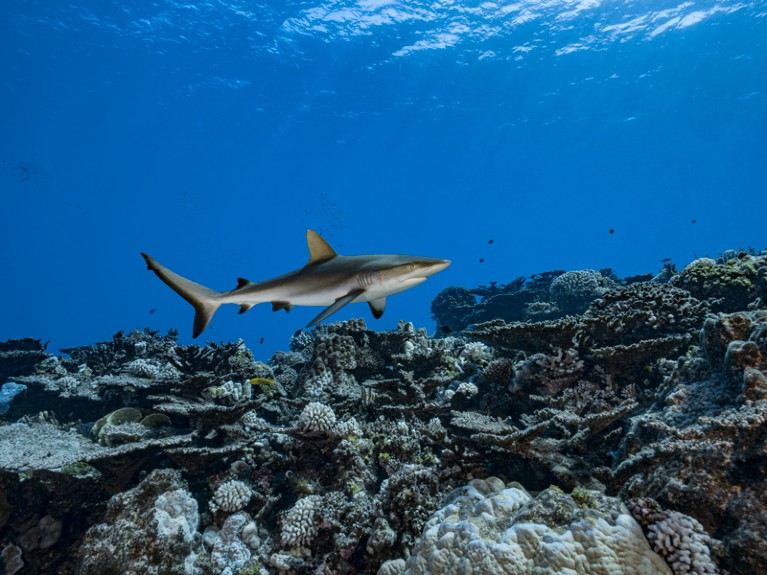 The United Nations high seas treaty has been a long time coming. Secured earlier this month after almost 20 years of effort, it will be the first international law to offer some protection to the nearly two-thirds of the ocean that is beyond national control. These parts of the ocean currently have few, if any, meaningful safeguards against pollution, overfishing and habitat destruction. The treaty is without doubt a major achievement.
Agreed under the UN Convention on the Law of the Sea, it represents several wins. Among them is the capacity to create marine protected areas through decisions of a conference of the parties to the treaty. It also recognizes that genetic resources of the high seas must benefit all of humanity. Moreover, companies planning commercial activities and organizations considering other large projects (such as potential climate interventions involving the ocean) will need to carry out environmental impact assessments.
UN forges historic deal to protect ocean life: what researchers think
Countries will be permitted to profit from exploiting marine genetic resources, but they must channel a proportion of their profits into a global fund to protect the high seas. Although the details are still to be worked out, high-income countries active in marine genetic research will be asked to contribute proportionately more to the fund.
The treaty contains many opportunities for research in ocean science, for building research capacity in low- and middle-income countries, and for improving the evidence available to decision makers. Researchers working with marine genetic resources will need to register their interests with a central clearing house and commit to making data and research outputs open access.
Scientists will have an important role in ensuring the treaty's ultimate success. In part, this will involve gathering or improving the evidence to support the establishment and maintenance of strong marine protected areas and to inform stringent environmental impact assessments. Beyond that, researchers must make every effort to ensure transparency, including declaring the origin and prospective use of any genetic material, and making digital sequence information available through international repositories. This will not only enhance cooperation and capacity-building, but will also help governments to develop their own national regulations and procedures in line with the treaty.
There's also the potential for fresh scientific collaboration — for example, using emerging technologies such as telepresence, whereby scientists can take part in research cruises remotely. Marine scientists travelling to, say, the Pacific Ocean could collect samples under the guidance of colleagues elsewhere in real time. The knowledge gained from such collaborations could lead to the commercialization of new products, benefiting scientists and economies around the world.
However, it is important not to overstate the treaty's potential: notwithstanding its successes, there are deficiencies that the international community, supported by the research community, must now work to remedy.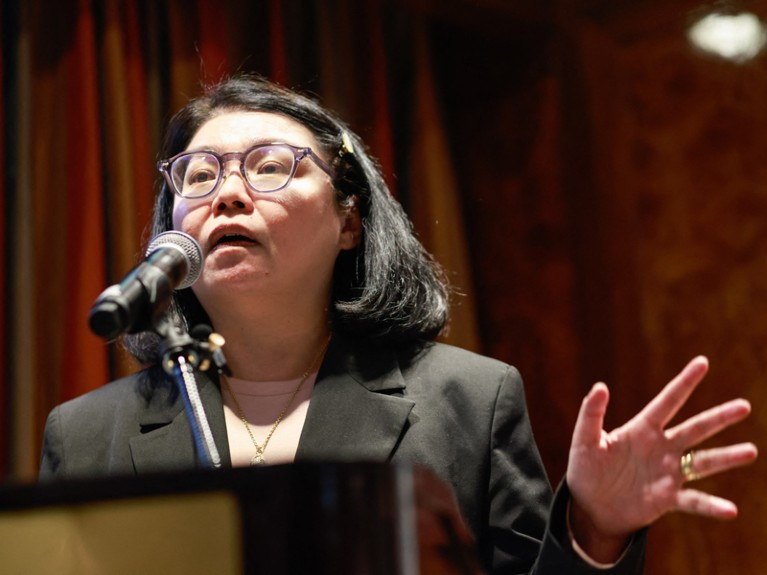 As the planet warms, the Arctic's permanent ice cover is melting, and China is planning a shipping route through the Central Arctic Ocean. This could become a regular passageway for shipping between Asia and Europe within a decade. In the Pacific, mining companies are exploring the deep sea bed for metals that they say are needed for the batteries that will power the coming green-energy transition. But these activities won't face scrutiny under the treaty, because the treaty's provisions don't overrule regulations laid down by the authorities that oversee existing high seas activities. These include the International Maritime Organization, which is responsible for shipping; the International Seabed Authority, which oversees deep-sea mining; and some 17 regional fisheries management organizations tasked with regulating fisheries in various parts of the ocean, including Antarctica. Military activities and existing fishing and commercial shipping are, in fact, exempt from the treaty.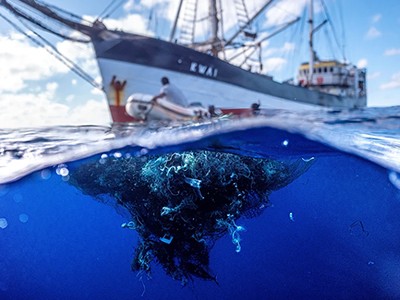 Protecting the ocean requires better progress metrics
This means, for example, that the treaty cannot create protected areas in places already covered by fishing agreements, even if that fishing is unsustainable and depleting stocks. This is a gaping hole. The overexploitation of coastal fisheries has made a frontier of the high seas, as fleets travel farther and fish for longer in search of dwindling resources. One outcome is that stocks of some highly migratory species, such as tuna, have dropped precipitously since the 1950s (M. J. Juan-Jordá et al. Proc. Natl Acad. Sci. USA 108, 20650–20655; 2011). By 2020, the Pacific bluefin tuna, for instance, was at 10.2% of the levels before fishing began (see go.nature.com/3n2q5th). Oceanic sharks and rays have also declined globally by 71% since 1970 (N. Pacoureau et al. Nature 589, 567–571; 2021). Once the treaty becomes law (after it has been ratified in the national parliaments of at least 60 countries), it can demand that proposed ocean activities — such as climate-intervention experiments — are subject to stringent environmental impact assessments. But it cannot do the same for activities already under way.
Nor will the treaty end current offshore environmental violations. Farming waste, in the form of excessive nutrients, routinely ends up in rivers and coastal waters. From there, it makes its way to the open ocean, where it results in the formation of dead zones — vast areas devoid of life. Between 2008 and 2019, the number of these zones nearly doubled, from 400 to 700 (see go.nature.com/3mpigh1). So much plastic is now entering our seas that the oceans are thought to contain around 200 million tonnes. Meanwhile, cruise ships legally discharge more than one billion tonnes of raw sewage into international waters every year.
Nonetheless, as humanity's first serious attempt to challenge the carnage that prevails offshore, the high seas treaty is a triumph for diplomacy, particularly at a time when multilateralism is under sustained pressure. At present, just 1% of international waters are protected. That proportion is now set to grow, and this will help to maintain the health of our oceans and stem biodiversity loss. In securing this deal, the international community has given itself a fighting chance of coming good on earlier promises — most recently reiterated under the UN Convention on Biological Diversity — to protect 30% of the ocean by 2030.
Full implementation, although some years away, offers scientists a once-in-a-generation opportunity to use their knowledge to support offshore conservation. In redressing our 'out of sight, out of mind' relationship with the oceans, the high seas treaty will allow us — supported by a burgeoning research effort — to rethink how we use our ocean commons in ways that benefit the majority.