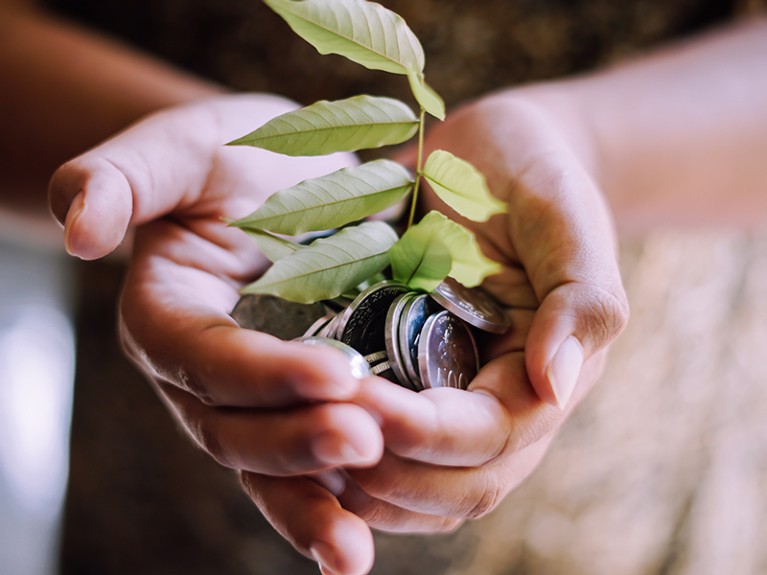 It takes money to do research and, increasingly, much of it comes from private donors and foundations, especially in the United States. Philanthropists provided 44% of research funding at US universities and non-profit research institutes in 2016, according to a 2018 post by the Science Philanthropy Alliance. This collective of philanthropists and foundations, which aims to build privately funded support for basic science in the United States, the United Kingdom and Canada, has grown from 6 members since it launched in 2013 to more than 30.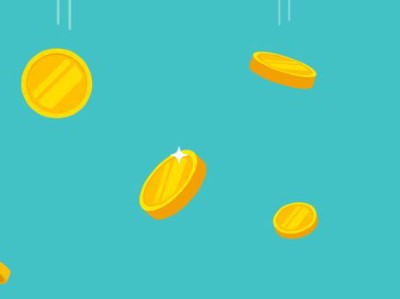 Nature Collection: Funding science
The money adds up. Overall, philanthropic groups in the United States contribute US$30 billion annually to science, similar to the amount spent by federal agencies, according to a 2022 analysis of US non-profit tax returns1. That's more than in Europe, where a 2016 review2 of about 1,000 foundations estimated that philanthropies contributed more than $6.4 billion a year to research and innovation. That is only around 2% of the $353.6 billion total for the region, which was provided mostly by governments and industry. Many of these philanthropic grants are open to international researchers.
The landscape of philanthropic funding differs from publicly funded grants in key ways. Among them is the fact that there are many thousands of organizations each doling out relatively small amounts (see 'Modest donations add up').
Because of the wide range of grants available, it can be challenging to find out about the various opportunities and to keep track of them, researchers say. Winning such grants also requires different approaches. Nature spoke to four scientists about how they have acquired private donations, and what that funding has enabled them to accomplish.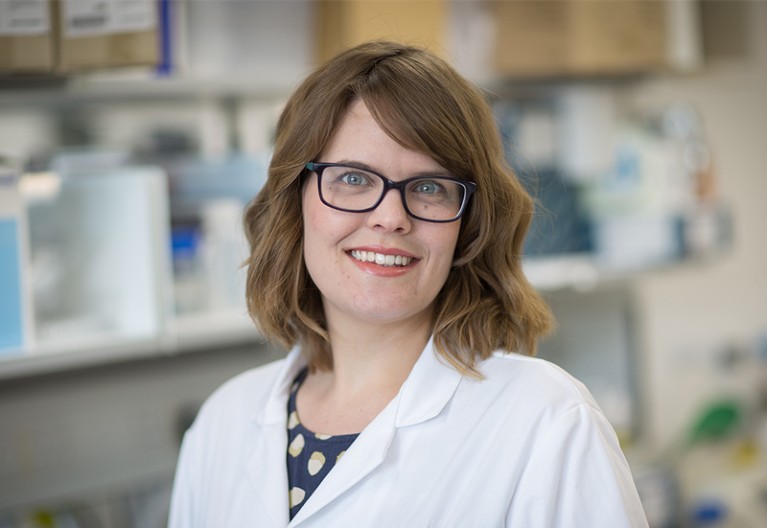 DANIKA HILL: Embrace risk
Immunologist at Monash University in Melbourne, Australia.
To become an independent researcher, you must prove that you can get funding, but to compete for most national funding bodies, you have to already be independent.
I started looking around for philanthropic funding during my postdoc at the University of Cambridge, UK, because I was looking to move back to Australia and to transition to independence. As a postdoc, I wasn't eligible for any of the big pots of money from UK national funders, such as the Biotechnology and Biological Sciences Research Council and the Medical Research Council. It's like trying to find a doorway that you then can't get through.
I found out about the Michelson Prize, which aims to support research that accelerates solutions to global health challenges, through my group leader, who had said, "Keep this on your radar." I had to apply before I turned 35. I regularly checked the website to see when the call would be open. Often, these funding calls go from no announcement to, "You've got a month." You have to be ready to pounce.
There's no central repository where you can find out about all the possible private funding avenues. A lot of schemes can be quite small and tailored, so mapping the landscape is really challenging. You have to either do your research or have people alerting you to these possibilities. I asked people who are further on in their careers whether they knew of any funding, fellowships or prizes that I should be aware of. I got lots of helpful advice. Otherwise, it requires trawling the Internet.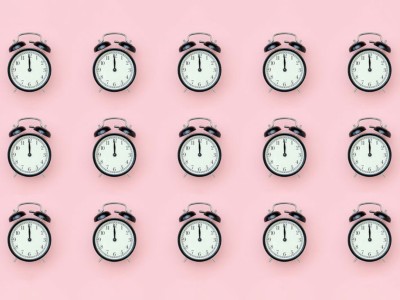 Seven questions to ask before pursuing a new grant
For the Michelson Prize, the committee was looking for high-risk, high-reward projects that were going to change the field. That type of project wouldn't be fundable through conventional grant schemes, for which you must do the risk-mitigation beforehand. A nice thing about the philanthropic funding was they just wanted to invest in an idea that hadn't been done before.
My project involved tackling vaccine design from a new perspective. I proposed finding the immune cells involved in generating a long-lived immune response to infection, and then working backwards to find out which parts of a pathogen these cells recognized. I hope this approach will increase the chances of long-lived immunity, but it has never been done before. In my application, I made sure to emphasize the novelty, while highlighting that I had the skills necessary to execute the project.
Each funder will have a different appetite for risk, and different priorities for funding basic science, early-stage research or something close to translation to the clinic. Tailor your proposal to appeal to their specific agenda.
Since I got the prize in 2020, the Michelson Medical Research Foundation, which administers the awards, has used me in advertising materials on social media. I think it has done wonders for my reputation. I can now show that I was one of only two people who won this international funding call. It's about reputation, prestige and exposure. I gave a 15-minute talk as part of the award ceremony; afterwards, I was contacted by a top-tier journal editor who said, "Your science is really cool. Let me know when you're ready to publish." That doesn't happen often as an early-career researcher. I've had potential collaborators reach out and say, "Why don't we work together?" I also got headhunted for a possible position at another institute, showing that I was on the radar of bigger names in my field.
In my experience, philanthropic funding is often quite narrow in the scope of what and who the funder is looking for. So, you should tailor your research to match their priorities and focus areas. Often, they don't cover the full cost of research, so you need a supportive institution or group leader behind you to cover that shortfall. They can have quite strict timelines, so you have to make sure that you've got the time and resources to actually do the research in the time frame.
My work is still a way off from publishing, but I've got lots of data. Now I can go to those national funding bodies, and not only can I show that this international organization thought this was a cool idea, but I've also done a lot of the research, and it's working. I can say, "Wouldn't it be great if you gave me some more money to push it over the line?" It's gone a huge way to show that I'm fundable, and that I'm really starting my own, independent research direction.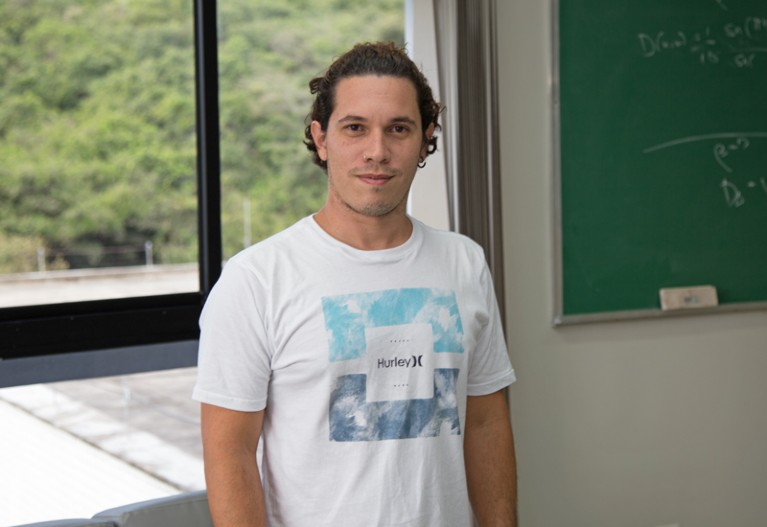 RAFAEL CHAVES: Put your name out there
Physicist in the International Institute of Physics at the Federal University of Rio Grande do Norte in Natal, Brazil.
All my major grants so far are from philanthropic institutions. I received the first one in 2015, during my postdoc at the University of Freiburg in Germany, from the Foundational Questions Institute (FQXi) in Decatur, Georgia. It was not much, around $100,000, but it was enough to organize two or three conferences and to visit collaborators. I was working on a topic that was relatively new, and we did the first series of events in quantum causality and quantum networks. It was a great opportunity to meet more people and become known. Travelling and making connections has been key to my success.
I applied for the FQXi grant with another junior researcher and a senior one. Having someone with a big name made things easier. It shouldn't be like this, but the support of a senior researcher can make things easier for the next application. I feel it's an important first step to get some kind of grant to start, even if it's not the biggest or most renowned one. It shows you can manage research projects of your own.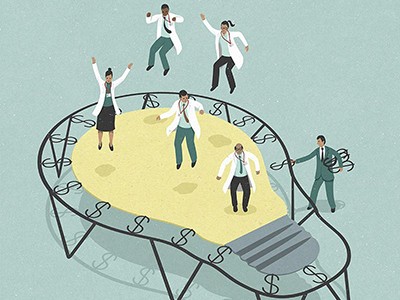 The hunt for the lesser-known funding source
In 2016, I started my current permanent position as a research leader at the International Institute of Physics in Natal, Brazil. Just after I arrived, I applied for a John Templeton Foundation grant with a collaborator, Fabio Sciarrino, and we got it. (The Templeton Foundation in West Conshohocken, Pennsylvania, funds research in physics, biology, philosophy, religion, free markets and culture.) It was around $200,000. It allowed me to hire a postdoc, to organize a high-profile 2019 conference on causality in the quantum world in Capri, Italy, and to travel to conferences and visit collaborators. It was a game-changer, because Brazil is far away from the big research centres and travelling is always expensive.
I also got a grant in 2019 from Serrapilheira, a Brazilian institute that launched in 2017 with a 350-million reais (US$64-million) endowment fund. As far as I know, it's the only philanthropic institute that funds science in Brazil. Its budget is considerably bigger than what you get from the government here, and is comparable with European and North American grants. The institute helped me to start doing science outreach, and in September 2022, with its support, I published my first book about quantum information for the public, called Incerteza Quântica (which means quantum uncertainty in Portuguese).
With my philanthropic grants, if some issue came up, I could make a phone call to say, "I'm facing this problem. Could I rearrange the budget a little bit?" But with a government grant, that kind of conversation is basically impossible.
The science budget in Brazil was cut by more than half during Jair Bolsonaro's administration. The academic community is really hoping for that to turn around, and is very supportive of the newly elected president, Luiz Inácio Lula da Silva. Without philanthropic grants, it would be almost impossible for me to do any science, hire postdocs, travel for conferences or invite people here. It would just be teaching at the university and trying to keep up with science at the frontier, while being isolated in my beautiful tropical country.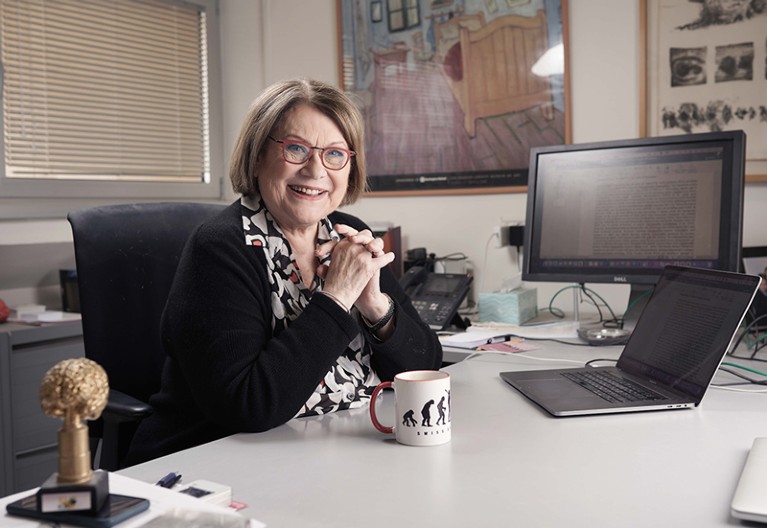 HERMONA SOREQ: Befriend donors
Molecular neuroscientist at The Hebrew University of Jerusalem.
In Israel, science is not as well funded by the government as scientists would hope compared to other spending. As scientists there, we spend a lot of time applying for grants and thinking about the next one, and it doesn't get easier with time because we live in a country where there's always a crisis that needs funding for the military. Science is always at the end of a long list of priorities, which is a real problem.
My links with philanthropic organizations are mainly to support my university, which I see as part of my job. The Hebrew University has an organization of donors known as Friends, and they support the university very generously. We largely depend on their support to fund fellowships for research students, to provide start-up equipment for new faculty members and to support core facilities. They are interested in what the university is doing, and they become personal friends. I have several, and I keep e-mailing and talking to them about my research. They come to visit, and keep supporting us.
The university often asks me to meet with Friends when I am in the United States. They always have issues that they would like to see studied. I find relevant experts at our centre, institute or university, and connect them to these potential funders.
In 2020 I delivered a lecture at the Sephardic Foundation on Aging, a non-profit organization in New York City that focuses on neurodegenerative diseases, which is linked to the brain circuit that I'm interested in. They said, 'We want to find out why Jewish people develop Alzheimer's disease,' so I connected them with a colleague who studies Alzheimer's. And the approach works — they support fellowships for research students at our university.
I'm the senior scientific adviser for the Azrieli Foundation's fellows programme, which provides fellowships to PhD students, postdocs and other junior scientists in Israel. It's always interesting to judge for those committees. You get to change someone's life for the better in a way that I like, because I love science. Candidates who combine expertise from different disciplines stand out as special. My advice is: keep working and try to be the best, because it pays.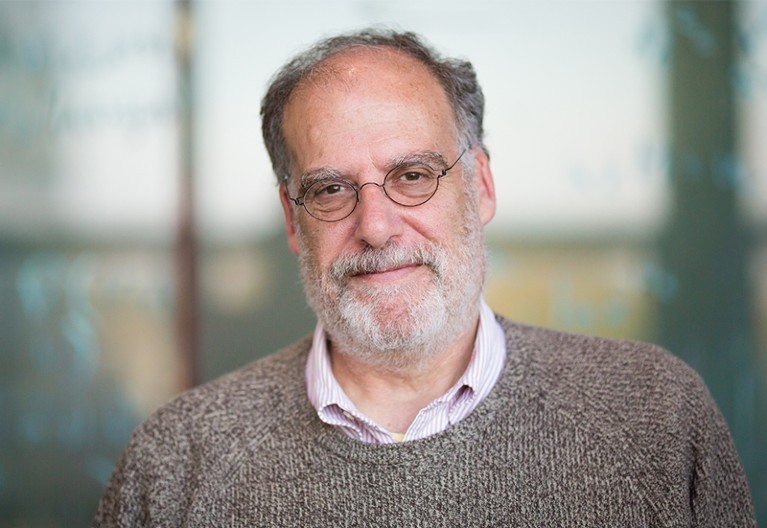 STEVEN KAHN: Seek leverage
Physicist and dean of mathematical and physical sciences at the University of California, Berkeley.
In 2013, I became director of the Large Synoptic Survey Telescope, which was renamed the Vera C. Rubin Observatory in 2019. Work started on the project in earnest around 2003. By 2009, we had acquired private funding to kick-start the project, and US federal agencies approved it in 2014. The observatory should be completed, commissioned and ready to begin regular operations in July 2024. It will take an image of the entire southern sky every 15 seconds every night for 10 years. By adding all the images together, the resulting data set can be used to measure everything that moves and changes brightness in the sky.
It's a $670-million construction project in the Coquimbo region of northern Chile, and is now almost totally funded by the US National Science Foundation and the Department of Energy. However, with federal funds, you can't spend money ahead of time on fabricating any components until the project is formally approved. So we needed to get private donors involved.
For us, the item that would determine the pace of the whole project was the telescope's primary mirror, which is a very large, precision piece of glass. It was a catch-22 situation, because once we got approval, we were going to need to spend five years trying to make the mirror. The argument we made to donors was that if we could get private funding to enable us to fabricate that mirror earlier, that would get the project kick-started, and once approved, that would allow us to build the observatory.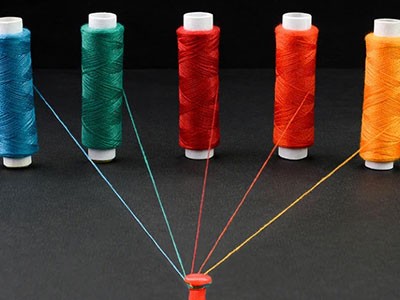 Getting the job: it's not just who you know, but how you know them
The largest private gifts came in around 2008 and 2009. We collected $20 million from the Charles and Lisa Simonyi Fund for Arts and Sciences, and $10 million from Microsoft co-founder Bill Gates personally. We got an additional $10 million from various other donors, ending up with about $40 million in private money that enabled us to start on the mirror. We parlayed that into more than half a billion dollars of federal money.
The federal research awards process, from the very small grants to huge projects, is largely driven by peer review. This means that scientists need to convince other scientists that this is a good use of money, either by writing proposals or by trying to drum up support. At the individual donor level, by contrast, much is face to face — a lot of it is personal chemistry. Academics often get this wrong, because if you talk to donors the way you would talk to colleagues, they don't always follow. Yet if you talk to them like they're the general public, you can over-explain and it becomes a little bit patronizing. Try to strike a balance.
Donors need to hear an argument that makes sense, not just a bunch of feel-good stuff. When donors go into these meetings, they want to have an idea of why the money is important, what we would actually do with it and how it will make a difference. Don't over-promise and say, 'We're going to find a cure for cancer.' Instead, you can say $100,000 will help to support a couple of graduate students. Your message must make sense in the context of the gift that you're requesting.
The odds of winning funding from any encounter are not that high. You can't go into it thinking, 'I'm going to give a talk at this dinner and get a big reward out of it.' You have to think 'it's good to maintain a relationship with alumni or potential donors' — and that eventually, someday, this might pay off.
Someone beginning an assistant professorship at a university, or a similar role, should focus on getting federal and other publicly funded awards to support their research. But they should also make themselves more knowledgeable on the philanthropic side. Universities have directors of development and related staff who can connect interested donors to relevant researchers. In my experience, donors love lunch with someone who's a young researcher doing exciting things. It's a good idea to be thinking about this early in your career.