Hello Nature readers, would you like to get this Briefing in your inbox free every day? Sign up here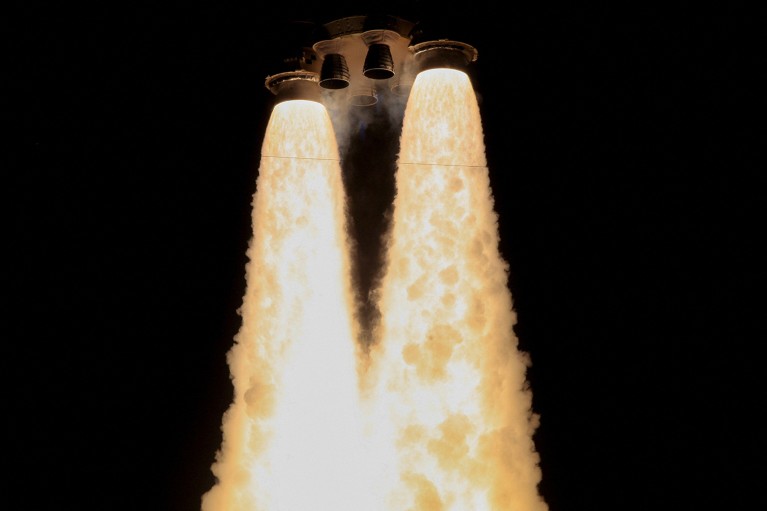 In 2022, 180 rocket launches successfully reached orbit — the most ever. SpaceX launched 61 of its Falcon rockets: one every six days, on average. China had 62 launches — the second-highest number after the United States. This year could see more broken records: SpaceX hopes to conduct 100 launches.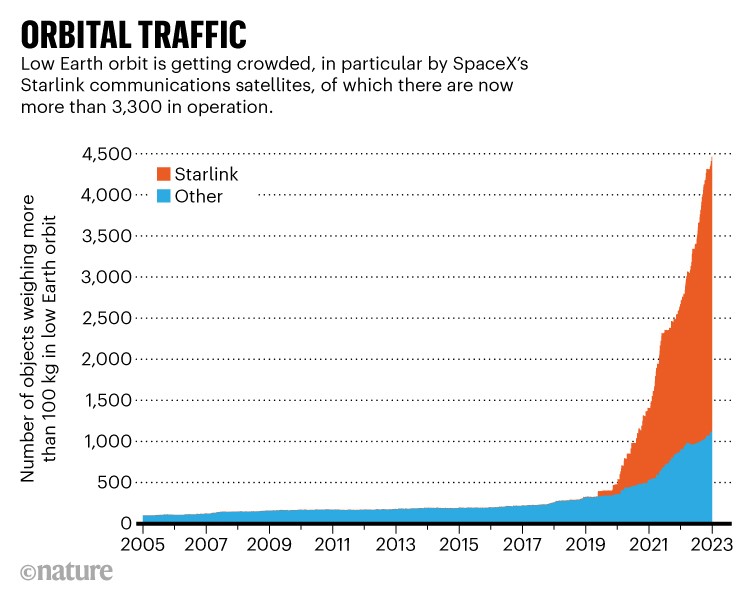 University of California researchers have ended the largest higher-education strike in US history after six weeks. Some 48,000 graduate students, postdoctoral researchers and academic staff negotiated expanded benefits and wage increases ranging from 20% to 80%. Union representatives say they are now fielding queries from researchers in other parts of the country about how to organize unions, conduct negotiations and implement strikes.
Roman concrete has 'self-healing' properties that have helped it to last for millennia. Researchers analysed 2,000-year-old Roman concrete samples and found lumps of lime in the mortar — you might have spotted these distinctive bright white clumps of calcium carbonate on your latest trip to the agora. When the cement gets wet, these deposits can dissolve, filling cracks and strengthening the structure. The researchers mixed up their own version of Roman concrete and found that cracks in it healed within two weeks; those in modern concrete didn't.
Reference: Science Advances paper
In the Brazilian Amazon, the parts of the forest that were meant to be the most protected lost trees twice as fast as other areas between 2018 and 2021. More than half of the forest in the Brazilian Amazon has been officially designated as Indigenous territory or protected area. But protected land was made more vulnerable by weakened environmental regulations and fines under former president Jair Bolsonaro's administration, which began in January 2019. And COVID-19 caused high mortality rates among Indigenous people, allowing illegal loggers and miners to more easily encroach on their land.
Read more: President Lula moves to protect Brazilian Amazon (Nature | 6 min read)
Reference: Nature Sustainability paper
Features & opinion
Adivasis and Dalits, the most marginalized communities in India, make up less than 1% of professors at the top-ranked universities among the 23 Indian Institutes of Technology. Six charts show how universities fail to meet government quotas that are meant to ensure fair representation of these groups in academia. There is not enough support for undergraduate students from underprivileged communities, who might be the first in their families to attend university. And PhD students can have difficulties finding a mentor: it is "quite common" for privileged-caste professors not to supervise students from marginalized communities, says environmental scientist Kirpa Ram.
Countries must commit to ending new oil and gas development now, rather than wait for agreements at future United Nations climate conferences, argues a Nature editorial. The global car industry is shifting to electric vehicles as countries are pushing to phase out combustion engines. This year, industry leaders and policymakers need to ask: what interventions could bend the curve in other sectors such as energy, aviation and food production?
Sabbaticals can give busy researchers the time to learn new skills, write papers, develop collaborations or take their career in a new direction. Even a few weeks away from teaching and administrative responsibilities can boost creativity and reduce stress levels. At the same time, sabbaticals require careful planning to find a host and arrange sufficient funds. Some researchers opt for at-home 'staybaticals' because going abroad means uprooting their personal life and having to find a way to keep their research team happy while away.