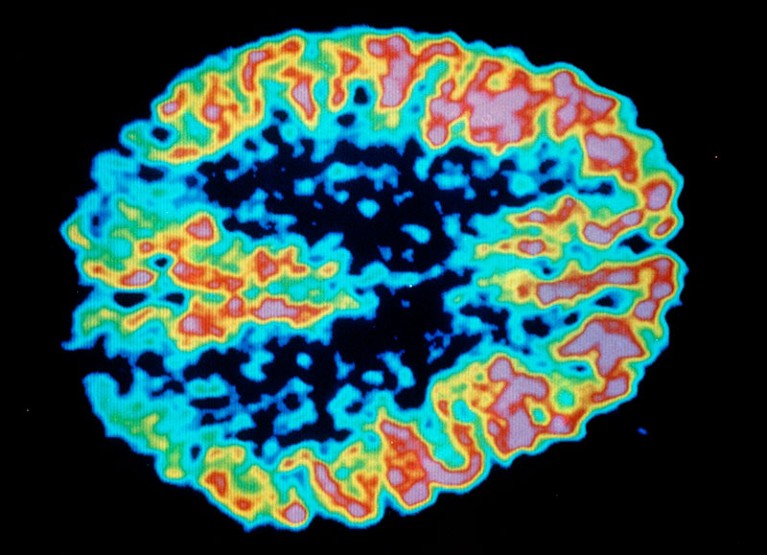 Researchers have got a first look at phase III clinical trial data for a much-lauded experimental Alzheimer's drug — and although the data suggest that it has a moderate cognitive benefit for people, scientists worry about its safety.
The results, presented on 29 November at the Clinical Trials on Alzheimer's Disease conference in San Francisco, California, and simultaneously published in The New England Journal of Medicine1, confirmed that the treatment, a monoclonal antibody called lecanemab, slowed cognitive decline by 27%, relative to placebo, in an 18-month study of nearly 1,800 participants. The antibody's developers — pharmaceutical company Eisai, based in Tokyo, and biotechnology firm Biogen, based in Cambridge, Massachusetts — announced these top-line findings in September in a press release.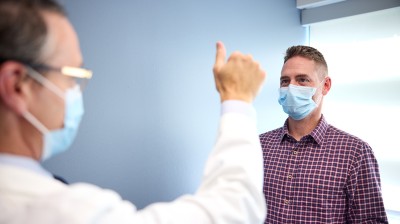 Could drugs prevent Alzheimer's? These trials aim to find out
But the disclosure comes amid media reports that lecanemab might have contributed to the deaths of two trial participants — adding to an ongoing debate about whether the experimental drug's modest benefit is worth the accompanying safety risks. Eisai has denied that lecanemab played a part in one death, and has yet to determine whether it had a role in the other.
"It's quite a complicated balancing act for risks and benefits," says Rob Howard, a psychiatrist at University College London who specializes in dementia. And he worries about how individuals with Alzheimer's and their families, who are desperate for treatments, will weigh the two sides if lecanemab is approved by regulatory agencies.
"All the available safety information indicates that lecanemab therapy is not associated with an increased risk of death overall," Eisai said in a statement on 29 November.
If a connection between lecanemab and the deaths is found, it could pose "a real conundrum" for the US Food and Drug Administration (FDA) as it decides how to rule on lecanemab, says Caleb Alexander, an internal-medicine specialist and epidemiologist at the Johns Hopkins Bloomberg School of Public Health in Baltimore, Maryland, and an advisory committee member for the FDA. The FDA is expected to make a decision in early January on whether to give the experimental drug special authorization.
Benefits and risks
Researchers are glad to see the swift publication of the lecanemab trial data. Some have previously criticized the roll-out of another monoclonal antibody treatment for Alzheimer's: aducanumab. Similar to lecanemab, aducanumab was designed to sweep clumps of amyloid-β — a protein that many researchers think is a root cause of Alzheimer's — from the brain. The FDA controversially approved aducanumab, which was also developed by Biogen, last year on the basis of its effects on amyloid, but without clear evidence of cognitive benefit.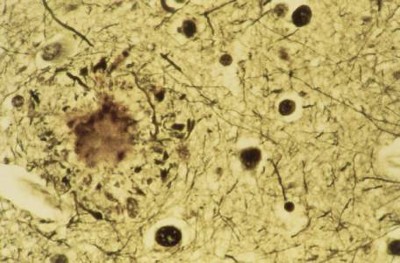 Alzheimer's drug slows mental decline in trial — but is it a breakthrough?
By contrast, lecanemab is the first of its kind to be shown to slow mental decline in a robust clinical trial. During the trial, called Clarity AD, clinicians administered the treatment to a cohort of people with early-stage Alzheimer's in more than a dozen countries. Half of the participants received an intravenous infusion of lecanemab every two weeks, and the others were given a placebo. Scientists assessed cognition primarily with a metric called the Clinical Dementia Rating–Sum of Boxes (CDR-SB), which evaluates a person's abilities in 6 areas, including memory and problem solving, using an 18-point scale.
After 18 months, participants who received lecanemab scored, on average, 0.45 points better on the CDR-SB than those who got a placebo. Other cognition tests used in the study echoed these results, and the treatment group showed a reduction in amyloid and other disease biomarkers.
Some researchers, however, have questioned whether this shift is big enough to make a noticeable difference in a person's symptoms. A one-point change on the CDR-SB is the minimum to be clinically important, Howard says.
"It's a modest benefit," says Brent Forester, director of the Geriatric Psychiatry Research Program at McLean Hospital in Belmont, Massachusetts, who helped to run the clinical trial for lecanemab. His concerns lie with safety. About 20% of people who were treated with lecanemab had brain-scan anomalies that indicated swelling or bleeding — although less than 3% of those who received the antibody experienced symptoms related to these changes.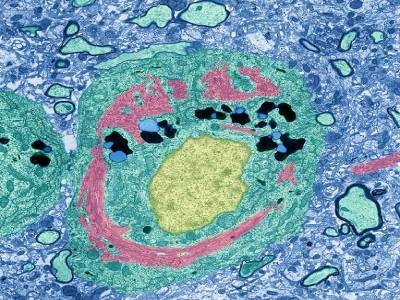 This is how an Alzheimer's gene ravages the brain
This safety profile is better than that of aducanumab. Forty per cent of people receiving that antibody in phase III clinical trials showed brain swelling in scans. But Forester is still concerned, because, if approved, lecanemab would be given to people who are in the early stages of Alzheimer's disease and therefore have not experienced much cognitive decline. Complications might therefore worsen their quality of life.
During Clarity AD, 13 people taking lecanemab developed symptomatic bleeding in the brain — or strokes — whereas only 2 people in the placebo group did, according to the conference presentation. This represents just 1.4% of the treatment group, Howard says, but "that's not a trivial risk profile".
Further investigation needed
The two deaths reported in the media occurred during Clarity AD's 'open-label extension', a period after a trial has formally ended, during which participants who were receiving placebo can opt to receive the experimental treatment. Both deaths involved stroke-related complications.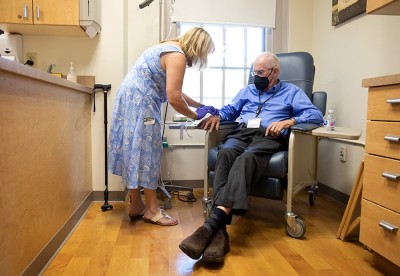 More Alzheimer's drugs head for FDA review: what scientists are watching
In one case, reported by STAT, a participant who used a prescribed anti-coagulant, or blood thinner, for a heart condition, died after a heart attack and four mini-stroke-like events. In the other case, reported by Science, the individual died from bleeding in the brain after she was given an anti-clot medicine that is used to treat strokes in an emergency. According to both news outlets, scientists think it plausible that lecanemab could have weakened the blood vessels in these people's brains by clearing away amyloid protein that lined the vessels. The anti-stroke medications could then have triggered bleeding.
Because of the involvement of anti-coagulants and other factors, it's a bit difficult to elucidate whether lecanemab had a role in the deaths, said Marwan Sabbagh, a neurologist at the Barrow Neurological Institute in Phoenix, Arizona, while presenting data at the conference. "These things are continuing to be explored," he said. Although the rate of brain haemorrhage is low with lecanemab, it does increase with the use of anti-coagulants, he added.
"I honestly would be in the camp of not prescribing monoclonal antibodies" to people on anti-coagulation medicines, says Liana Apostolova, a neurologist at the Indiana University School of Medicine in Indianapolis, Indiana, who has consulted for Eisai and Biogen.
Whether or not the deaths will affect the FDA's decision on lecanemab, scheduled for 6 January, is "anybody's guess", Alexander says. The agency will consider whether it should grant the drug candidate 'accelerated approval' on the basis of phase II clinical trial data showing that lecanemab clears amyloid-β from the brain. The approval would be on the condition that Eisai and Biogen conduct follow-up studies to confirm a clinical benefit, which Clarity AD should fulfil.
If lecanemab is approved, Forester says, "I would suspect that there will be recommendations for careful monitoring".