Sixty-eight per cent of master's students who participated in Nature's latest graduate-student survey say that they are satisfied with their current programmes, a level of contentment that puts them ahead of PhD-student colleagues (60%). And 79% say that they are also satisfied with their decision to pursue a graduate degree, compared with 74% for PhD students.
This is the first Nature graduate-student survey to include master's students, and they had much to say about their training and futures. The survey drew responses from 756 self-selected master's students, who made up 23% of the total sample (see 'Nature's graduate student survey'). Forty-one per cent of the master's degree respondents are studying in Asia, 30% are in Europe and 14% are in North or Central America, with a few responses coming from Australasia, Africa and South America. Fifty-two per cent of the master's student respondents identify as female, and 46% as male.
All face their own challenges and uncertainties, but many find that the higher degree they are pursuing is a valuable and rewarding part of their training — whether or not they intend to go on to a doctorate, says Elizabeth Friedman, who reviewed the survey results for Nature. She is a researcher in science, technology, engineering and mathematics (STEM) education at the University of Illinois Chicago. "There's an entire world of successful master's students, especially in STEM, who are on exciting career paths," says Friedman, who is also the co-founder of the National Professional Science Master's Association, an advocacy group based in Salt Lake City, Utah. "The master's students I've interacted with are far more satisfied than the PhD students."
Master's students are generally happy with their programmes, and many are already looking ahead to the next step (see 'The master's student experience'). Fifty-nine per cent of respondents say that they are planning to pursue a PhD eventually, whereas more than one-quarter aren't sure whether they'll do so. Friedman says that, in her experience, students who complete a master's degree in a STEM field have plenty of job options if they decide not to continue their education. "Master's students learn transferable skills," she says. "Their career path can offer them more choices than a PhD student who has been hyper-focused on a particular research topic."

Survey respondent Ethan Solomon, a second-year master's student in microbiology at the University of Toronto in Canada, says that he has no plans to pursue a PhD after finishing his programme. This is mostly because he doesn't want to commit another four or five years to education. "I was reluctant to spend so many years before you can get started building a life," he says. "A PhD just isn't valuable enough."
Solomon is not exactly sure what type of job he'd like to pursue — an entry-level position at a scientific-supply company is one option — but he believes that he'll be prepared for the next step. He already has a work-like schedule that has him checking into the laboratory around 8.30 a.m. and leaving around 5 p.m.. "I like the structured work hours," he says. In the survey, PhD students were more likely than master's students to say that they worked more than 50 hours a week, with 43% and 35% reporting those hours, respectively.
Cerebral surroundings
When asked what they appreciate about their programme, many master's students said the element they enjoy most is working with interesting and bright people (54%); the second most-popular response was the intellectual challenge (47%).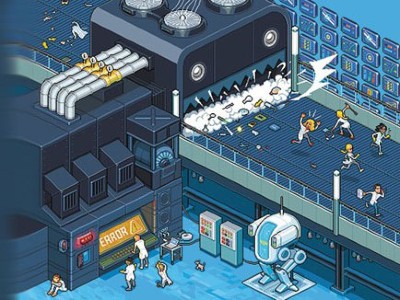 Nature special: Young scientists
Joshua Caley, a second-year master's student in biochemistry at the University of New South Wales in Sydney, Australia, appreciates the rigour of his studies. He's pursuing his programme on a part-time basis while he works as a product developer at a medical-device company. The job helps to pay the bills in an ultra-pricey city, but Caley says that he's more engaged with his master's programme than with his paid employment. "The stuff I'm doing at work is interesting, but it's not really my kind of target," he says.
Caley says that he plans to pursue a PhD eventually, because it's the only way he can continue doing research on his topic, which involves investigating the underpinnings of age-related disease. "I'm really interested in this particular field of research, and getting a PhD is the way that I can stay in it," he says.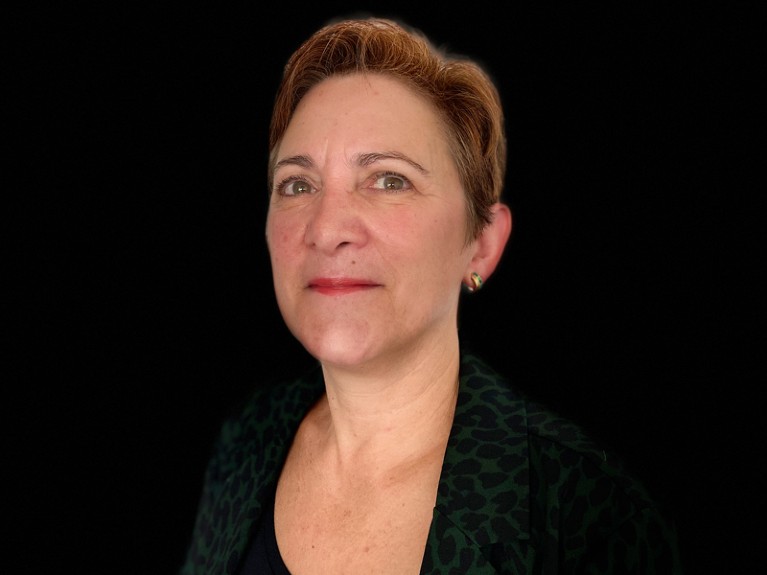 In the survey, 43% of master's students say that they wouldn't do anything different if they were starting their programme again, but there were some misgivings. One-third say that they would change their institution, and one-fifth would change their area of study. A biotechnology master's student in India wrote in the comment section: "After this degree, there is a scarcity of jobs with a decent pay scale. I wish that I would have opted [for] software designing instead."
Another, studying biology in the United States, commented that she would change several things about her programme, starting with the stipend, which at the time of the survey was less than US$23,000 a year (see also Nature 611, 189–191; 2022). Graduate students at her institution are prohibited from taking outside jobs, she says, which makes it almost impossible to live comfortably. She adds that she is happy with her adviser and with their relationship, but would like her programme to start formally evaluating advisers and maintain a standard for working in that role. "I have a wonderful adviser, but I know many peers who struggle with their advising relationship," the student says.
Future paths
Career advice is clearly an area of concern among respondents (see 'Degree of difficulty'). Less than one-quarter (22%) strongly agree that their supervisor "makes time for frank conversations about my career". Twenty per cent strongly agree that their adviser "has encouraged me to attend career training and events".

The survey suggests that master's students have different career aspirations from doctoral students. Fewer than one-fifth say that they would prefer to land a job in industry ultimately, a noteworthy contrast to the 32% of PhD students with that goal. A slight majority (51%) say they are more likely to pursue a research career now than when they started their programme. Only 32% of PhD students say the same.
Friedman says that master's programmes in STEM often manage to promote and maintain an interest in research by giving students a chance to work in the lab or field while building other skills on the side. "If they're in geology, for example, they're out there doing the fieldwork," she says. "They are also taught things like public speaking, written communication and project management."
Experiences can differ depending on the department, the university and the field, Friedman adds. She applauds any effort to improve understanding about this sector of trainees. That sentiment is shared by a master's student in Canada, who finished her survey responses with this comment: "Thank you for including master's students in this edition of the survey! We are an often-overlooked part of the graduate community."