Hello Nature readers, would you like to get this Briefing in your inbox free every day? Sign up here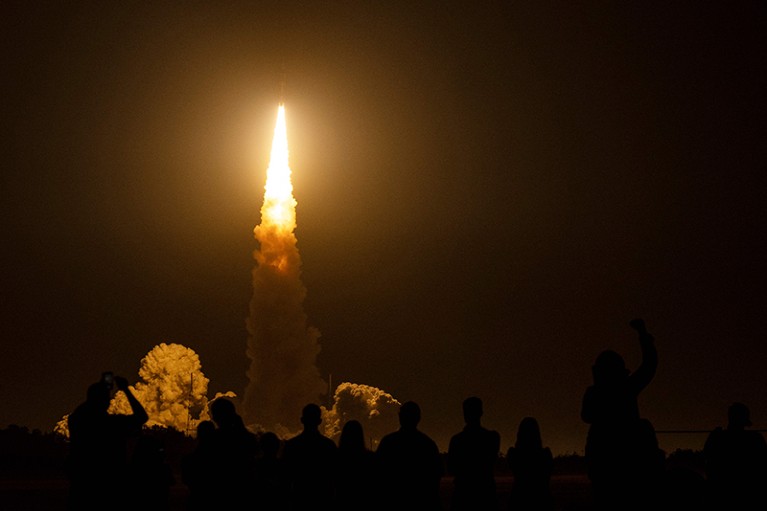 NASA's ambitious Space Launch System and its accompanying capsule — a mission known as Artemis I — blasted off today, achieving a major milestone in the agency's plans to send astronauts back to the Moon. This is the first time since the Apollo missions that NASA has flown a rocket powerful enough to send humans beyond low Earth orbit. Artemis I will take a weeks-long test flight around the Moon while carrying several scientific experiments.The flight was delayed after two attempts in late August and early September, which means that several of the satellites on board have not had their batteries charged in more than a year. "We believe most of the secondary payloads are going to be able to power up and boot up once deployed," says Jacob Bleacher, NASA's chief exploration scientist. "We're just going to have to see."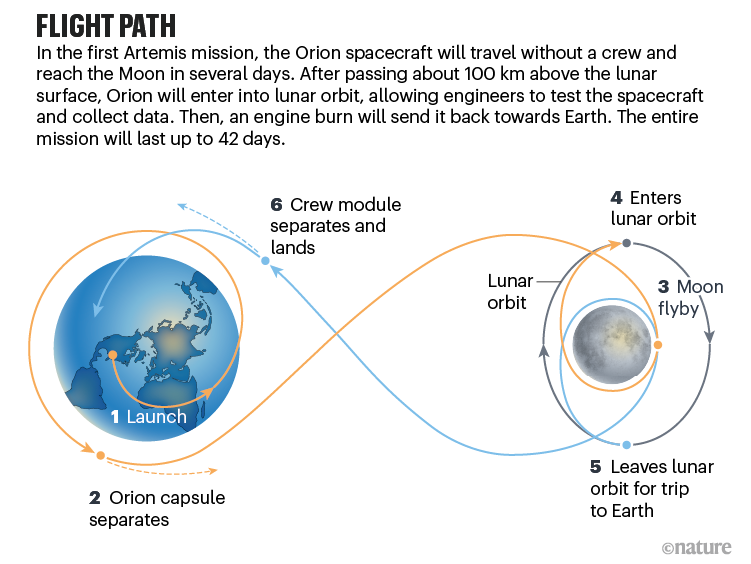 Foundations backed by the cryptocurrency exchange FTX, which collapsed last week, could now struggle to fund hundreds of millions of dollars worth of research projects, from pandemic preparedness to climate. Many committed grants will probably not be honoured, and some grantees might even be asked to pay back some of the money that they have received over the past few months. "Everyone is obviously really worried," says Josh Morrison, who heads a research organization that advocates for human challenge trials and has received money from FTX-backed foundations.
Marginal discrepancies between the way the second is measured using atomic clocks and its definition in astronomical terms mean that metrologists occasionally have to add an extra second to the end of a day. In 1972, they added 10 leap seconds, and have added 27 more since then. But the process is such a nightmare that the world's timekeepers have proposed to get rid of the leap second by 2035. A vote on the proposal is expected at the end of this week at a meeting in Versailles, France — and the outcome is far from certain.
The New York Times | 11 min read
Features & opinion
Many researchers see a huge role for hydrogen in decarbonizing economies — but maybe not in the way you think. It has been touted as a potential fuel for transportation or heating, but it's unlikely to have much impact in those sectors. Instead, hydrogen's biggest contribution will be cleaning up industrial processes, from smelting steel to producing plastics. It could also be used to store excess power from renewable sources, such as solar or wind.