How effective is 'digital agriculture'? What, for example, are the benefits of sending weather forecasts to smallholder farmers' phones? Does the digital approach improve nutrition or make agriculture more sustainable? Does it help farmers adapt to climate change, a priority for the negotiations taking place this week at the 27th United Nations Climate Change Conference of the Parties (COP27) in Sharm El-Sheikh, Egypt?
The honest answer to these questions is that we can't yet be sure. That's partly because of a lack of evidence — the needs of small-scale farmers are under-researched, as a project called Ceres2030 reported in 2020 (see go.nature.com/3o5hgl7). What's more, the rules for evidence in policy for agriculture, food systems and climate adaptation are not as systematic as they are in policy for health and medicine.
In a welcome development, that might be about to change. Three organizations are creating a network called the Juno Evidence Alliance — its name a nod to its origins in the Ceres2030 project, both being named after Roman goddesses. It is a collaboration between CABI, a non-profit intergovernmental organization that collates agricultural information, headquartered in Wallingford, UK; the University of Notre Dame in Indiana; and Havos.ai, a company specializing in machine learning for evidence synthesis, based in Washington DC and Ithaca, New York. The collaboration has obtained US$3 million in funding from the Bill & Melinda Gates Foundation for this and related projects, and the UK government says it also plans to fund the alliance.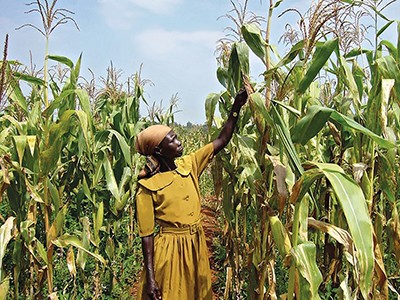 Natural solutions for agricultural productivity
Juno will be launched early next year. Its first project will be to assess the literature on nutrition, agriculture and climate change. Specifically, it will identify the areas in which research is and isn't meeting people's needs. After that, its creators want to develop guidance for researchers on the principles of evidence synthesis, and how to produce research that can be easily compared with other studies. Juno will also train people in evidence-synthesis skills.
Moreover, the UN Food and Agriculture Organization (FAO) last month announced plans to publish a biennial Agrifood Systems Technologies and Innovations Outlook (see go.nature.com/3hgixy7). According to Chris Barrett, an agricultural economist at Cornell University, Ithaca, and one of the project's leaders, this will explore topical questions such how widespread the use of drones is in agriculture in the global south, and how common it is for countries to fortify salt with iodine, an effective way to reduce iodine deficiency. Subject to funding, both initiatives will use machine-learning algorithms; in Juno's case, to do much of the literature mining. Mary O'Connor, who oversees evidence innovation for CABI, says that artificial intelligence could reduce the time it takes to conduct an evidence review to 6–8 months, compared with the 18 months to 2 years it usually takes.
Efforts to publish more research, find and fill knowledge gaps, and improve evidence synthesis are clearly overdue. The committees of researchers who guide decision-makers and regulatory bodies around the world, including those in international organizations such as the FAO, are faced with an applied life-sciences literature that exceeds 10 million records in English alone. Reviews summarizing the work on many topics are few and far between.
It can be hard for decision-makers to compare the conclusions of separate studies. Different studies can use different evaluation indicators. At its most basic, there might not even be agreement on the definition of terms — for instance, the meaning of 'small-scale farmer' varies from study to study, if it is defined at all. This means that farmers, donors, non-governmental organizations and governments struggle to find reliable answers to their questions.
The task ahead
The Juno team should draw on the experiences of other fields, particularly medicine. Cochrane, a charity based in London, has been conducting and publishing health-care evidence reviews since the 1990s. These are used by, among others, the World Health Organization (WHO) in its guidelines for doctors and patients. Only last month, the WHO announced an update to pregnancy and childbirth guidelines informed by Cochrane's work . There's also the Campbell Collaboration, a network of social scientists, which produces evidence synthesis on social-policy interventions in fields ranging from education to policing.
But evidence synthesis in food-systems science faces challenges that don't affect medicine, in which so much research is underpinned by randomized placebo-controlled trials. The Juno project will need to establish a common language to categorize basic and applied science across human health and nutrition, the microbiome, plant health, soil science, aspects of climate science and more.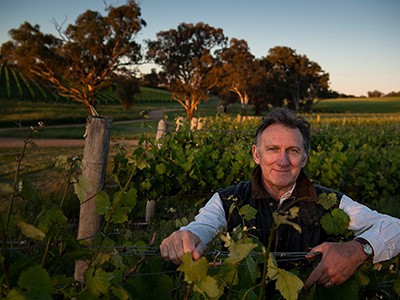 Grape expectations: making Australian wine more sustainable
Its researchers will need to seek out science from scattered repositories; capture the wealth of untapped research in non-European languages; and track down researchers (including farmers who also do research) who collect data but do not publish work in journals. They will need to find reliable ways to assess the quality of the individual studies that act as inputs to the reviews, and find methods that account for bias. Some of those who specialize in agricultural science can be oblivious to the ways that thinking on subjects such as livestock rearing, genetic modification and the farming of indigenous crops is influenced by ethical, cultural and political forces, says Sheryl Hendriks, a food-security policy expert at the University of Pretoria in South Africa.
Evidence synthesis also needs long-term funding, international acceptance and an institutional home, as Joachim von Braun, an agricultural economist at the University of Bonn in Germany, tells Nature. "These initiatives need legitimacy, otherwise governments will not listen to their advice," he says. The FAO said in a statement that it will "explore synergies and potential partnerships" in this area.
There is growing recognition of the need to tackle climate, nutrition and agriculture in an integrated manner, rather than in silos. The UN Food Systems Summit of 2021 brought together organizations from across these fields, and COP27 has an unprecedented focus on agriculture. As those working in the food system tackle challenges ranging from climate change to soil erosion to population growth, the need for more, better and more-systematic evidence to underpin their efforts is only going to increase.