Nature's annual workplace photo competition is back after a two-year break. As restrictions associated with the COVID-19 pandemic ease in many parts of the world, we want the competition to continue celebrating the many roles and types of research performed by scientists globally, often in challenging conditions.
We're looking for excellent photographs of scientists working anywhere, so if you have one, send it in — whether you're new to photography or regularly snap shots in the laboratory, field or office.
To enter, just e-mail us your favourite picture (along with any questions) to photocompetition@nature.com. Please also feel free to share your photograph on Twitter or Instagram with the tag #ScientistAtWork. All entries must reach us by 00:01, UK time, on 1 November 2022. (Download a calendar reminder here.)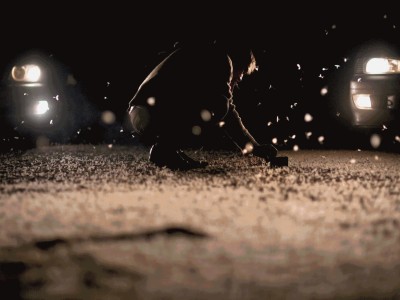 Use these tips to take an amazing science photograph
Winners will be chosen by a panel of Nature staff, including representatives from the magazine's art and design team. Winning entries will appear in a December print issue and online. As well as being featured, winners will receive a full, year-long personal print and online subscription to Nature, plus £500 (or equivalent in a different currency) in Amazon vouchers; alternatively, we will make a donation of the same amount to a charity of your choice.
Note that we need photos that are of sufficient quality to print; as a general rule, they should be at least 2,000 pixels at their longer edge.
For inspiration, and some help and advice, please see our accompanying feature on how to take great photos. For even more inspiration, check out Nature's award-winning Where I Work section, a weekly series of photo stories that profile individual scientists in their workplaces.
You could find further muses in our winners from 2017, 2018 and 2019.
Your photos could also help to shape careers. Marine conservation biologist Callie Veelenturf says that the winning image Jonah Reenders took of her in 2018 of her with a leatherback sea turtle (Dermochelys coriacea) in Equatorial Guinea connected her with a community of researchers doing similar work. She then went on to found a non-profit organization called the Leatherback Project, based in Norfolk, Massachusetts, and later won a National Geographic Explorers grant, enabling her to perform the first scientific survey of sea turtles in Panama's Pearl Islands archipelago.
Full terms and conditions can be found in the Supplementary information.
Good luck, and we look forward to seeing your photos.