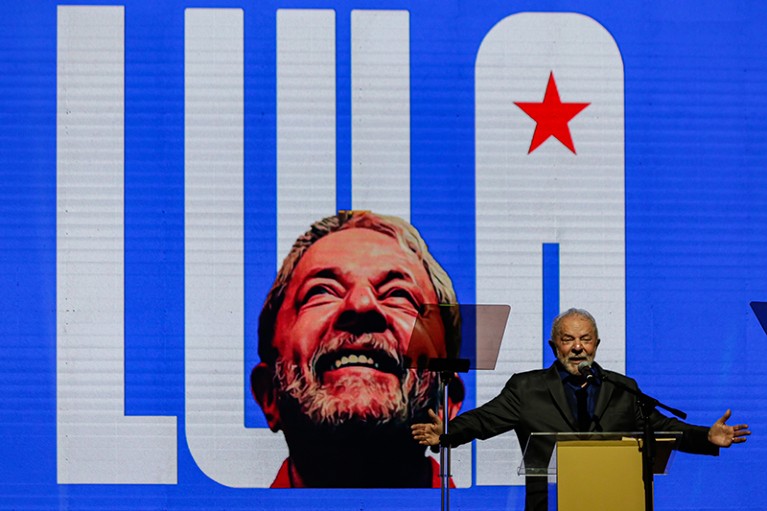 In June, the Brazilian Academy of Sciences issued a report to the various candidates competing to be Brazil's next president, calling for investments in science, education and sustainable development. Only one responded. Representatives from the campaign of Luiz Inácio Lula da Silva, who leads the polls as the 2 October election approaches, visited scientists at the academy in Rio de Janeiro a few weeks later.
For Luiz Davidovich, a physicist at the Federal University of Rio de Janeiro who presided over the meeting, it was a singular moment that underscores the hope that many scientists have for Lula, who is running for re-election after 12 years out of office. "Lula's team talked about the things they were thinking of, but they also listened to us," Davidovich says.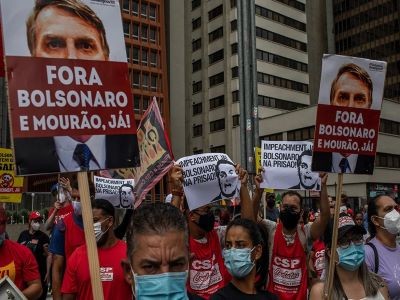 Bolsonaro's troubled legacy for science, health and the environment
During Lula's first stint as president, from 2003 to 2010, his administration invested heavily in science and innovation while promoting social and environmental policies that drastically reduced deforestation in the Amazon and lifted millions of people out of poverty. Today, Brazil's science funding is lower than it has been in around 15 years, and the country is enduring an economic crisis that has left 33 million people without food. Many blame the policies of Brazil's current president, right-wing populist and former military officer Jair Bolsonaro, for the situation.
But Lula is not without controversy. A long-time labour activist and leader of the Workers' Party, he was sent to prison on corruption charges in April 2018. More than 19 months later, the Brazilian supreme court enabled his release when it determined that he and hundreds of others snared in a sprawling corruption investigation had been improperly jailed before their appeal options had been exhausted. Yet he remains a popular political figure, given his record in office.
Here, Nature examines what another Lula presidency would mean for science in Brazil.
Restoring science funding
Over the past six years, core science funding in Brazil has plummeted by around two-thirds, and federal support for basic infrastructure at universities has decreased to the point that major federal universities are struggling to pay for water and electricity. Scientists say that the situation has spurred many students to abandon science and is pushing young researchers to seek positions abroad.
"There's no money to run labs, maintain infrastructure and replace equipment," says Mercedes Bustamante, an ecologist at the University of Brasilia.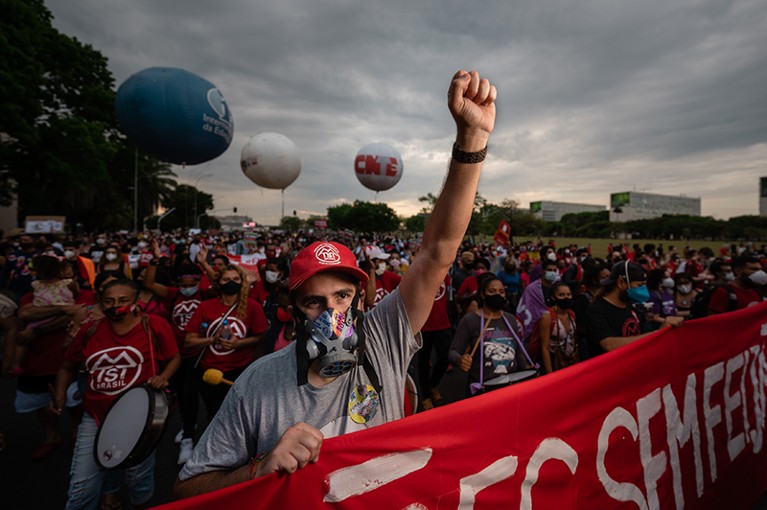 Many researchers are confident that the situation will improve under Lula. Funding for science and technology more than tripled when his party was in charge, peaking at nearly $14 billion reais (US$2.6 billion) in 2015. And, although the former president never went to college, Davidovich says, Lula clearly values higher education; his former administration expanded the university system across Brazil.
Nonetheless, scientists warn that it could take years for Brazil to increase budgets and rebuild scientific institutions, even if Lula wins. His administration will face a sluggish economy, as well as years of pent-up demand for resources owing to under-investment across the government. Depending on how the election plays out, Lula might also have to make compromises if he needs to build a governing coalition in the National Congress.
"We have to reconstruct the whole system," says Helena Nader, a molecular biologist at the Federal University of São Paulo and current president of the Brazilian academy.
Dialling back deforestation
Lula made his name on the international stage by putting in place an enforcement system that helped to reduce deforestation in Brazil by around 80% between 2004 and 2012.
By contrast, Bolsonaro has encouraged mining and other development across the Amazon forest while scaling back enforcement of environmental laws. The result, scientists say, is a sharp increase in deforestation in the Amazon and beyond, as well as increased violence against environmental activists and Indigenous leaders across the country.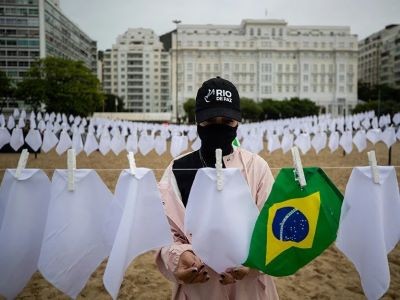 Will Brazil's COVID disaster sway its presidential election?
One of the first steps for Lula must be to reinvigorate the National Institute for Space Research in São José dos Campos, which is responsible for monitoring deforestation and sending alerts to law-enforcement agencies, says Gilberto Câmara, who headed the agency from 2005 to 2012. Bolsonaro fired the agency's director in 2019 and slashed its budget, but Câmara says the division that monitors deforestation is still functioning, even if it's leaner than it used to be.
"The team is resilient and has managed to survive," he says.
Reversing the current trends won't be easy, however, because deforestation is more dispersed than it was a decade ago and is often financed by organized crime. Lula will need not only to rebuild environmental-enforcement agencies that have been hobbled by Bolsonaro, but also to prepare them for tackling organized crime and political corruption, says Izabella Teixeira, who served as Brazil's minister of the environment from 2010 to 2016.
Teixeira is advising a transition team that the Lula campaign has created to gather information about the status and capacity of Brazilian agencies, and to prepare an action plan for Lula's first days in office. The campaign is also preparing to send representatives to the next major international climate summit, in Sharm el-Sheikh, Egypt, in November, if Lula wins. The goal is both to rebuild at home and to restore credibility abroad, for instance, by reviving Brazil's long-standing commitments to protect biodiversity and curb carbon emissions from deforestation, Teixeira says.
Fears for democracy
Bolsonaro has also sparked more fundamental concerns about the state of Brazilian democracy, by questioning the integrity of the electoral system. Fears that he might attempt a coup if he does not prevail mean Lula's supporters are hoping for a decisive win on 2 October: if Lula captures more than 50% of the vote, he can avoid a run-off election on 30 October.
"It's not about left or right. It's about democracy or authoritarianism," says Nilvo Silva, who served in the Ministry of the Environment during Lula's first term as president.
Assuming Lula prevails, scientists say, it could take time for his administration to achieve its goals, given the enormity of the challenges facing Brazil today. Lula will need to use all his influence to bring Brazil back from the brink, Bustamante says. "He is far from perfect, but he has this power to enchant people," she says. "It's a way to bring the country back together."