Hello Nature readers, would you like to get this Briefing in your inbox free every day? Sign up here.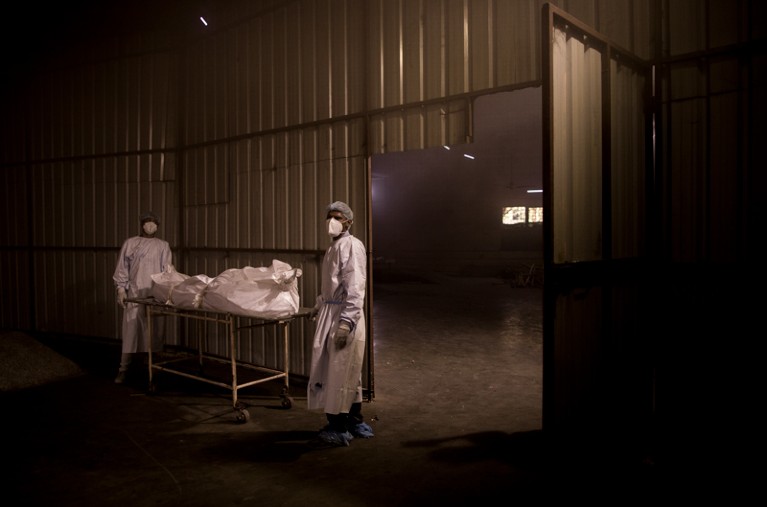 Some 15 million people died during the first two years of the COVID-19 pandemic, new figures from the World Health Organization (WHO) suggest. That's about 2.7 times the toll officially reported to the agency by individual countries. The difference is based on estimates of 'excess mortality', which include deaths missed by national reporting systems. The WHO's estimates of total deaths broadly agree with previous studies. But India — where the WHO estimates death rates that are ten times higher than official figures — has disputed the organization's estimate of excess deaths there, and argued that the process is flawed.
Most children in the United States have been infected with SARS-CoV-2. Among those aged 5–11, 77% have probably been infected. The biggest increase was among kids aged 1–4: in this group, infections more than doubled, from 33% to 68% between December 2021 and February 2022. Researchers looked for COVID-19 antibodies in blood samples from more than 86,000 children under 18 years old and found that reported cases among kids show only the tip of the iceberg.
Features & opinion
In a new book, Thomas Insel, former head of the US National Institute of Mental Health, asks how the US mental-health-care system has gone so wrong and sets out a recipe for better care. Insel, who also led the mental-health team at Verily (Google's life-sciences spin-off company), notes that in 2014 there were ten times as many people with severe mental illnesses in US prisons as there were in state psychiatric hospitals. Insel has "served his time in basic research", writes reviewer and Nature journalist Alison Abbott. "This book reflects his almost Damascene realization of its limitations in the face of racism, inequality, poor housing and education and the breakdown of community."
Futures: science fiction from Nature
In this week's helping of short stories for Nature's Futures series:
• Helpful microbes become a welcome distraction in 'Bacteriophages'.
• There are upsides and downsides to having an extended family of artificial intelligences in 'Family network'.
Replacing just one-fifth of global beef consumption with a meat substitute within the next 30 years could halve deforestation and the carbon emissions associated with it. Researchers modelled the effects of swapping beef with a fungus-based meat substitute called mycoprotein — familiar to many as Quorn. Replacing 80% of beef with mycoprotein would eliminate about 90% of forest loss.
Nature Podcast | 25 min listen
Subscribe to the Nature Podcast on Apple Podcasts, Google Podcasts or Spotify.