Paballo Chauke and Shannon Morreira examine a drive by the University of Cape Town (UCT) to cultivate a more inclusive academic environment after a campus statue of nineteenth-century imperialist Cecil Rhodes was toppled in April 2015.
Chauke, a bioinformatics coordinator and environmental geography PhD student at the South African university, fears that the term 'decolonization' has lost much of its meaning since the statue fell, and is now at risk of becoming a mere buzzword, used by people to seem open-minded. He says: "I'm worried that people think it's all going to be strawberries and cream, it's going to be peaceful, it's going to be nice, and people want to feel good, people want to feel comfortable."
For Chauke, collaborating with other academics from Africa takes priority over the 'standard' practice of partnering with people from Europe and North America.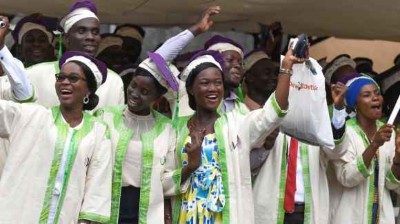 Career resources for African scientists
UCT anthropologist Shannon Morreira says: "If we think about decolonization in African science, it's not saying throw out the contemporary knowledge systems we have, but it's saying build them up, diversify them, so that other knowledge systems can be brought in as well."
This is the third episode of an eight-part series on science in Africa, presented by Akin Jimoh, chief editor of Nature Africa.