Hello Nature readers, would you like to get this Briefing in your inbox free every day? Sign up here.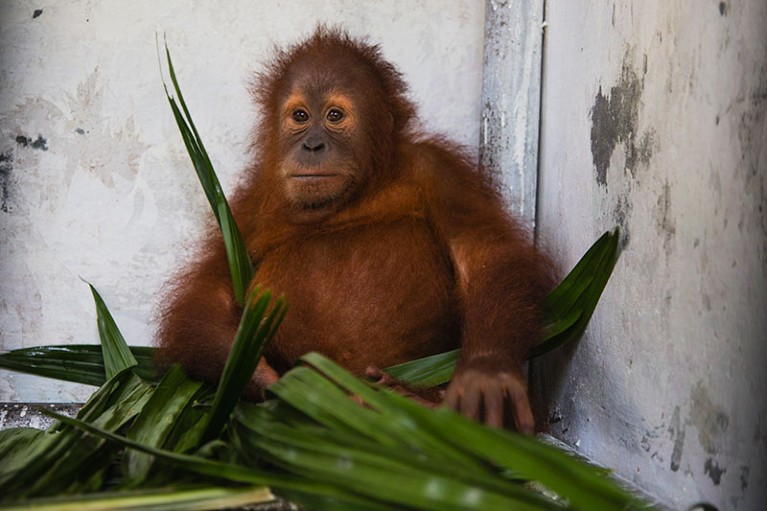 Key biodiversity talks last week stalled because of disagreements over how much funding must flow from developed nations, whose consumption drives biodiversity loss, to low- and middle-income countries, many of which are home to areas rich in biodiversity but don't have the means to conserve them. Negotiators say they will now have to meet again before a highly anticipated United Nations biodiversity summit later this year, where the deal was to be signed. The COVID-19 pandemic has already slowed discussions of the deal. But advocates haven't given up hope. "This isn't even the hard work," says environmental lawyer Paul Todd. "Implementing the deal will be the real work."
An international consortium has sequenced the most complete version of the human genome ever, more than 20 years after researchers published the first draft. Around 200 million more bases now fill gaps — including the protective end-caps of chromosomes, known as telomeres, and central dense knobs called centromeres that help to orchestrate replication. The group announced on Twitter that they have sequenced another previously missing section — the Y chromosome. It "really gives us some insight into regions of the genome that have been invisible", says genomicist Deanna Church.
Researchers used a mass spectrometer to 'smell' items taken from the tomb of a wealthy ancient Egyptian couple, Kha and Merit, found near Luxor in 1906. Artefacts, including sealed amphorae and open cups of food, still release volatile molecules that chemists identified as indicative of beeswax, dried fish and fruit. "Volatiles have been ignored by archaeologists because of an assumption they would have disappeared from artefacts," says Stephen Buckley, an archaeologist and analytical chemist. But "if you want to understand the ancient Egyptians, you really want to go into that world of smell".
Reference: Journal of Archaeological Science paper
Opinion polls suggest that incumbent Emmanuel Macron will win next week's presidential election in France. Macron's manifesto promises to make research a national priority and to increase university autonomy. The programme of his closest rival, the far-right Marine Le Pen, mentions research in passing, promising to support basic science, research and development and innovation. Another leading candidate, the far-left Jean-Luc Mélanchon, has pledged to abolish the current ten-year science plan (which is due to run until 2030), increase research budgets and launch a major plan to build and renovate laboratories and other university facilities.
Features & opinion
A jazz musician is forced to step back from technology and get back to his roots in the latest short story for Nature's Futures series.
Andrew Robinson's pick of the top five science books to read this week includes why maize is under threat, morality for cars and the technological challenges of the Chinese script.
Where you grew up shapes your ability to find your way later in life: people whose childhood hometowns had winding and disorganized layouts are better navigators as adults. Also on this week's Nature Podcast, how boas can squeeze without suffocating themselves and why being far from humans helps trees to live a long life.
Nature Podcast | 27 min listen
Subscribe to the Nature Podcast on Apple Podcasts, Google Podcasts or Spotify.