Hello Nature readers, would you like to get this Briefing in your inbox free every day? Sign up here.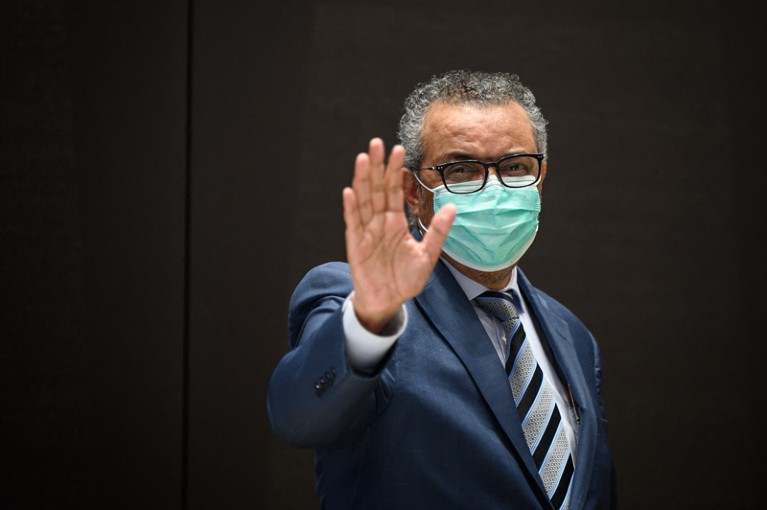 Tedros Adhanom Ghebreyesus, the director-general of the World Health Organization (WHO), is all but ensured to lead the organization for a second term. He is the only candidate expected to be nominated by the WHO's executive board on 25 January. The organization's first leader from Africa, Tedros quickly made his mark by creating the WHO's first science division, and by expanding its programme to respond to infectious-disease outbreaks and other health emergencies. Despite criticism of the WHO, no country has nominated an alternative — hinting at support for Tedros's pandemic leadership, a desire for stability and perhaps a dearth of candidates eager to take on his heavy mantle.
Features & opinion
The United Nations COP26 climate summit in November injected much-needed momentum into the fight to stop climate change. Research is now crucial to monitoring progress and creating solutions, says a Nature editorial. "The year ahead represents an opportunity for scientists of all stripes to offer up expertise and ensure that they have a voice in this monumental effort," argues the editorial.
Evolving traditions create an opportunity for survival in a hopeful story for the New Year from Nature's Futures series.
Andrew Robinson's pick of the top five science books to read this week includes how space flight enriches life on Earth, an elegant exploration of consciousness and a reimagining of sustainable cities.
This week, the Nature Podcast looks at what science has in store for 2022: vaccines, multiple Moon missions, the push to save biodiversity and more.
Nature Podcast | 11 min listen
Subscribe to the Nature Podcast on Apple Podcasts, Google Podcasts or Spotify.