Deciding to have children meant I had to become agile in dealing with the balance between family life and a career in science. Sixteen years later, I'm back in academia, and maintaining that balance has taught me a lot about myself and my attitudes to work.
I had the first of my three children towards the end of my first postdoctoral position, in 2005. After a year of maternity leave, I returned to complete this postdoc in 2006, choosing to work part-time.
I then secured a contract for a second postdoc in a different laboratory, also part-time, and despite another ten months of maternity leave after the arrival of my second child in 2008, I was able to keep up my research and eventually published this work. But with two small children at home and a partner who worked away during the week, I couldn't maintain any of the extra activities that are needed for an academic career: attending seminars, conferences and social events; undertaking professional development or CV-boosting activities; collaborating with other researchers and developing research ideas.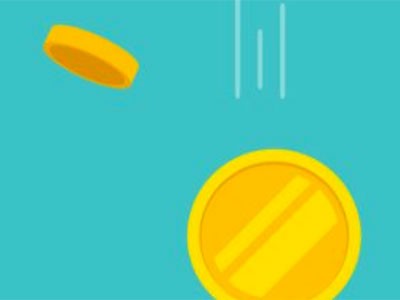 Careers collection: Funding science
Constantly being made to feel as if I were underachieving had knocked the enjoyment out of my job, so by the end of that second contract in 2010, I felt that leaving my research career was the best decision to make.
I had no hard plans about what to do after academia, but about a year after leaving, I started working as a freelance language editor in 2011 for Edanz Editing, a science-publishing services group based in Japan. This role allowed me flexibility, part-time hours, a reasonable income and the chance to continue working in science. I had my third child in 2012. Then, in 2015, when all my children were at nursery or at school, I took on a part-time teaching job at the Open University, a distance-learning institution based in Milton Keynes, UK. This allowed me to make use of my research background in neuroscience.
Three years later, I returned to academia and now work as a postdoctoral research fellow in the Centre for Discovery Brain Sciences at the University of Edinburgh, UK. The post is a part-time, three-year fellowship from the Daphne Jackson Trust, a UK charity that supports people who return to research careers after a break.
Many scientists think of moving out of academia as a permanent career move. For me, leaving research was a difficult decision, but I've learnt that it's entirely possible to return, given the right approach.
Consider the bigger picture
My decision to leave back in 2010 was made easier by considering the 'bigger picture' of what I wanted out of life, and not just my work. One of my least-enjoyable working experiences up to then was notifying my then boss-of-a-few-weeks that I was expecting my second child and would soon be on maternity leave. I hoped for a third child, and did not relish the idea of repeating this experience on another short-term contract.
Before leaving academia, I researched options to return and was inspired by two women scientists, Carol Robinson and Helen Arthur, who had already successfully navigated career breaks, and who are featured along with other scientists in Mothers in Science: 64 Ways to Have it All (Royal Society, 2011). It was encouraging to discover this career path, and a relief to see that other scientists had chosen to combine their work and family life in ways that did not fit the academic norm. It did not make me any less of a scientist nor less dedicated to my career.
Yet after leaving, the thought of returning terrified me: I worried about my research capabilities, the demands of the research environment, as well as the fact that I would be way off-track in terms of my expected career progression. But I had fledgling ideas that I was interested in exploring, so learning about the Daphne Jackson Trust fellowship from former colleagues was the push that I needed to return.
Work on your own attitudes about work and career
Leaving academia is too often seen as some sort of failure, and despite knowing that I had made my own decisions and had not 'failed', I was surprised at how much of that label I had assimilated from the research environment. It took me time to undo this negative association and address my own insecurities around my career path.
Getting to know what drives me helped here. Growing up, I had watched my own mother struggle with the stress of work in a job that she didn't enjoy. As an adult, this has morphed into core values that I hold about work: I want to enjoy my job and I don't want work stress to come home to my children. Working as a postdoctoral researcher put me at risk of breaching these boundaries. I value my research career, but it is more important to me that my children see work as a useful part of life rather than something that takes over your life.
Develop your academic skill set
Because I wanted eventually to return to research, I looked for jobs that I could do from home and in sectors that would help me develop and demonstrate skills I knew academic employers would look for.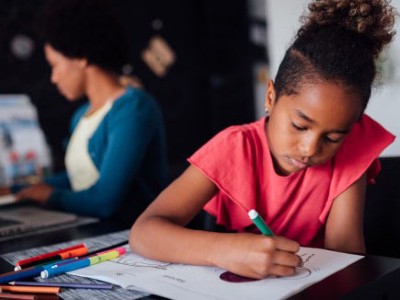 Collection: Juggling scientific careers and family life
As a language editor, I was mostly involved in copy-editing manuscripts, but also reviewing them, science writing and preparing reports recommending reviewers and journals. The Open University provided an opportunity to build on the small amount of teaching I had done during my second postdoc. I delivered lectures (online and face-to-face), facilitated group sessions, marked assignments and provided student support.
Because of this experience of working in other sectors, I am now less reliant on the academic job market for financial and job security. This is reassuring, given the short, fixed-term contracts used to employ so many members of the academic workforce.
Make sure the research environment is right for you
Postdocs are often constrained by the need for financial security as they enter a stage of life when they might be considering children or taking out a mortgage. This means that making it a priority to find the right research environment for you might not be realistic. Yet, when restarting my research career, I was able to factor the research environment into my decisions, taking about a year to identify the right supervisor and lab for my fellowship.
I had gone to speak to my current fellowship supervisor about a part-time postdoc position, something I have rarely seen advertised. Without hesitation, they offered their help with my fellowship application. Together, these factors signalled to me that this was someone who was aware of the challenges in the research environment and would support my career choices.
Retain your scientific curiosity
One of the unexpected bonuses of stepping away from my research career was the time I got to read and think independently, for no purpose other than my own curiosity.
Reading broadly from non-fiction books sparked ideas that I am now able to investigate back in the lab. Like most parents, I became interested in what constituted a healthy diet for my children. This led me to read about the microbiome — the trillions of microorganisms that reside in and on our bodies. My main research interest is mitochondria, the cell's energy-producing organelles that were originally free-living bacteria. Considering the relationship between free-living bacteria and mitochondria provided me with a way of viewing mitochondria that I had not previously considered. I do not know yet whether this understanding will lead anywhere, but I do know now that being a researcher entails more than working in a research institution. You can still think, observe, challenge, test, read, write, learn something new and talk with others. You can grow ideas and interests that might have been pushed aside because of the need for financial security in a precarious job market.
Since returning to research, I have been fortunate to meet many researchers with gaps of varying lengths in their research careers. Although we are still a small minority of the research community, there are many more of us than you might realize. A research break need not hamper your future career progression: Carol Robinson is now the current president of the Royal Society of Chemistry, and was the first female professor in the chemistry departments at the universities of both Cambridge and Oxford, all with an eight-year career break on her CV.
As part of a more inclusive and diverse research environment, we need to expand our definitions of what it means to be a research scientist and to have a research career, so that those facing the ends of contracts or inevitable life challenges can be reassured that their research careers might be branching, or even pausing, but are not ending.