Hello Nature readers, would you like to get this Briefing in your inbox free every day? Sign up here.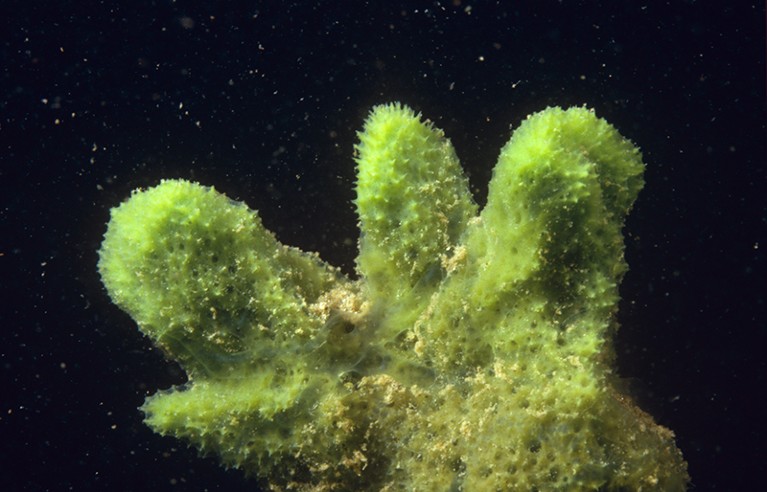 Sponges are expert filter feeders, straining tens of thousands of litres of water through their bodies every day to collect their food. And they do this without a brain, or a single neuron, to their name. Now, researchers have sequenced the RNA in various individual cells from a freshwater sponge (Spongilla lacustris) and found that sponges use an intricate cell communication system to regulate their feeding and to potentially weed out invading bacteria. The findings could help to understand how animals' nervous systems evolved, but some scientists say that calling these cells a precursor to a nervous system is a stretch.
An antiviral pill called Paxlovid has been shown to cut the risk of hospitalization or death by 89% for vulnerable people newly diagnosed with COVID-19, says its maker, Pfizer. Interim data, which have not yet been peer-reviewed, were collected from more than 1,200 people with COVID-19 who were at high risk of progressing to severe illness. The innovative treatment inhibits an enzyme known as the main protease (Mpro) that is integral to coronavirus replication. This is combined with ritonavir, an HIV drug, which helps to slow the breakdown of the protease inhibitor.
The news follows the approval in the United Kingdom last week of another antiviral pill, called molnupiravir, made by Merck (called MSD outside the United States and Canada) and Ridgeback Biotherapeutics.
The New York Times | 6 min read
Read more: The race for antiviral drugs to beat COVID — and the next pandemic (Nature | 12 min read, from April)
Reference: Pfizer press release
A new online tool formally launched last month, Cassyni, aims to make academic seminars more discoverable. Organizers can use the software to plan events and Cassyni assigns each research seminar a digital object identifier (DOI), which is typically associated with academic papers. "The idea is that they are registered as a proper part of the academic discussion and academic output," says co-founder Peter Vincent.
Where I work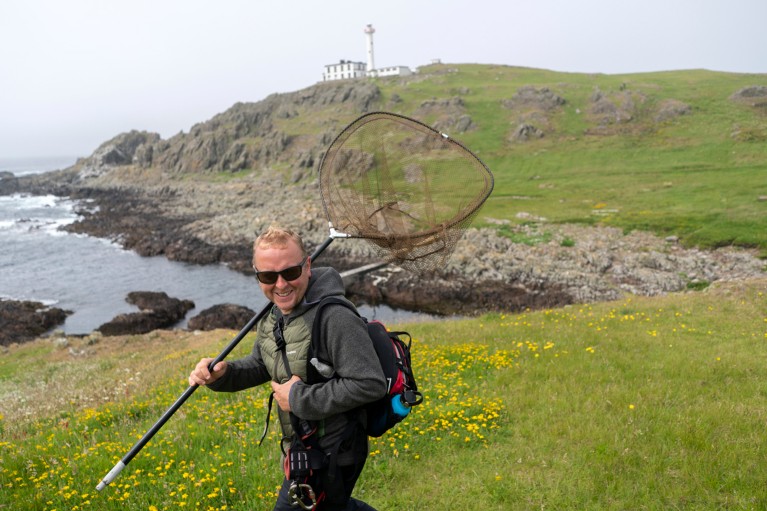 "Netting seabirds is great fun," says seabird biologist Kendrew Colhoun. "And it's crucial for science and conservation… The birds don't enjoy getting caught, but the stress is only temporary." In this photo, Colhoun goes out in search of fulmars (Fulmarus glacialis) on Inishtrahull, Ireland's northernmost island. The fulmars are experiencing a population crash, which Colhoun is investigating by banding birds and fitting them with a light-level geolocator — a sensor that helps to estimate location from day length. "A few birds get GPS monitors, but we dole those out carefully, because each costs about £1,000," he says. (Nature | 3 min read)