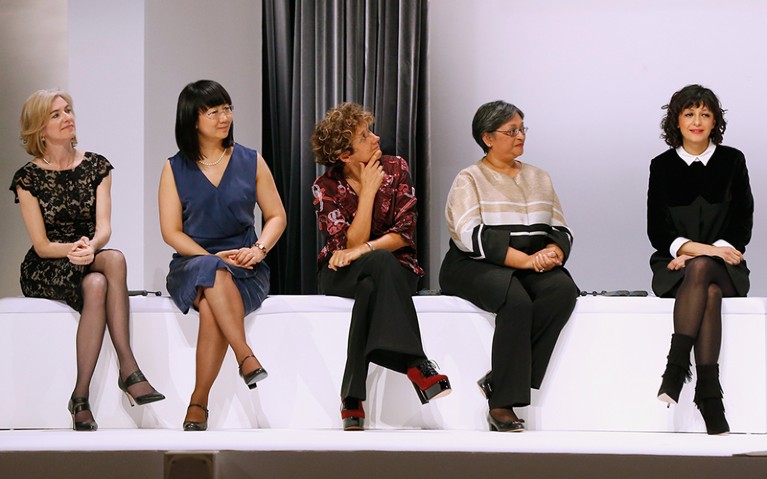 Women's share of international prizes rewarding research excellence is increasing, but still lags behind the proportion of professorial positions held by women, according to an analysis of 141 top science prizes awarded over the past two decades.
Lokman Meho, an information scientist at the American University of Beirut, examined whether gains in professorships for women have translated into awards honouring their work. His findings, published in Quantitative Science Studies1, show a narrowing but persistent gender gap in the highest tiers of awards (see 'Closing the gap'). The disparity is greatest in disciplines including life sciences, computer science and mathematics.
Hans Petter Graver, a legal scholar and president of the Norwegian Academy of Science and Letters in Oslo, which administers the Abel Prize in mathematics and the Kavli prizes in astrophysics, nanoscience and neuroscience, says the results send "a signal to institutions awarding prestigious science prizes to do more for diversity".
Women have comparable publication and citation rates to men, but tend to have shorter careers2 and publish fewer papers as first or last author, according to other studies in the past few years.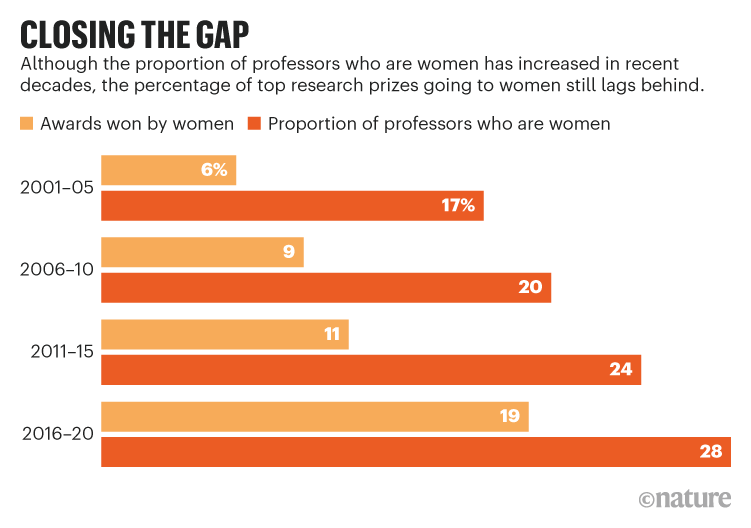 Harder to succeed
In his analysis, Meho identified 141 highly prestigious international prizes — including the Nobel prizes, the Fields Medal for mathematics and the Robert Koch Award for biomedical sciences — awarded to 2,011 men and 262 women between 2001 and 2020. He grouped recipients into five-year intervals.
The results show that the number of awards honouring female scientists has increased in the past 20 years, but women remain under-represented in these career-defining prizes, which are often peer-nominated and decided on by previous recipients. "We are moving in the right direction, although slowly," Meho says.
Although the study did not examine causes of gender bias, he argues that women are not receiving fewer awards because of the quality or quantity of their research. Instead, he puts it down to implicit bias, coupled with a lack of proactive efforts to address inequities in science.
Women who win prizes get less money and prestige
Nalini Joshi, a mathematician at the University of Sydney, Australia, says the results speak to the visibility of people nominated and how award nomination and selection committees operate, pointing to "an embedded culture of exclusionary behaviour".
Around two-thirds of the 141 awards recognized women at some point between 2016 and 2020, up from 30% of the 111 awards that were offered in 2001–05. Women's average share of the prizes, when counting all recipients, neared 20% in 2016–20. However, this fell short of the proportion of professorial positions held by women over the same period, Meho found.
And since 2001, 16% — 22 of the 141 available awards — have never recognized distinguished women. That includes two awards included in the analysis that are named after women.
Meho's findings echo earlier analyses showing that there is less of a disparity in early-career prizes, but, as the status of awards increases, the gender gap widens3. Women are also over-represented in awards recognizing mentoring and teaching, which probably reflects the unequal division of these duties4, researchers say.
Systemic problem
Bas Hofstra, a computational sociologist at Radboud University in Nijmegen, the Netherlands, says the ramifications are far reaching. Gender disparities, especially at the highest levels, reinforce a system that undervalues women and other under-represented groups. "From the outset of their careers, women are credited less," he says.
A number of scientific societies have already been taking steps to remedy the disparities. The UK Royal Society, for example, has appointed committees to solicit a diverse range of otherwise overlooked nominees.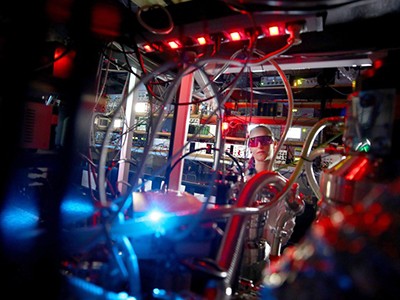 More women than ever are starting careers in science
"There is still a long way to go, but we hope that these changes will start to bring greater recognition to the wide range of talented people who contribute to UK and international science," says geneticist Veronica van Heyningen, chair of the Royal Society's diversity committee.
The American Geophysical Union has had some success in recognizing women, with women representing half of the society's honours in 2019, but women remain under-represented among scientists nominated for awards and on selection panels. Selection committees for the Abel and Kavli prizes have reached gender parity, says Graver.
Joshi says appointing diverse award committees that do not solely consist of previous award recipients could influence practices and see more women recognized. "When you are the sole person arguing against such influences, it's very difficult to shift those points of view on the committee," she adds.