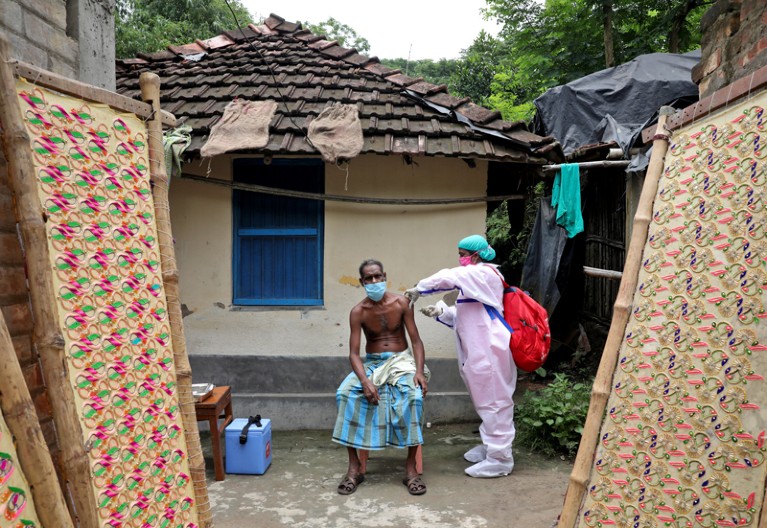 One article helped to kick-start an international collaboration. Another kept a drug trial on track and a third prompted dozens of countries to confront the precarious nature of research careers. More than a year and a half into the COVID-19 pandemic, an analysis of Nature's coverage shows that it has had some surprising and positive effects.
Throughout the pandemic, Nature editors have been examining the wider impact of our journalism and opinion content as part of a project funded by the Google Digital News Innovation Fund. The goal is to look beyond standard measures of an article's reach, such as page views, to instances where stories have changed policy or research, sparked other media coverage, won awards or had other forms of 'real-world' impact. We've been logging such examples using a tool we built with the London-based data-science company Altmetric, our partner on the project. Over the next few months, we plan to publish a series of reports on what we've found: this first one is focused on COVID-19.
Between January 2020 and August 2021, Nature has published more than 550 articles on COVID-19, written by journalists and authors from a range of disciplines. They have been viewed well over 57 million times, mentioned one million times on social media and in other media outlets' articles, and cited more than 3,000 times in other literature.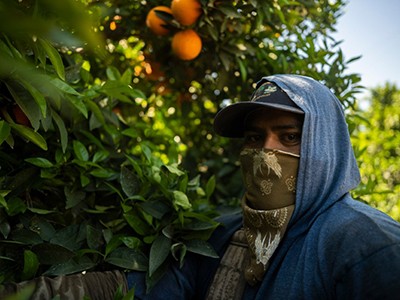 Will COVID force public health to confront America's epic inequality?
Our database of real-world impacts is far from comprehensive, but the analysis shows that our COVID-19 articles have accrued more than 70 varied 'impacts'. A Feature article on the health inequalities that have fuelled COVID-19's death toll has been incorporated into courses in public health. Authors of our Comment pieces were mentioned in US White House press briefings. Our coverage has received 14 awards or nominations, including three for Coronapod, a podcast series we launched last year (and which has been listened to nearly four million times).
Nature's analysis helps to illuminate how accurate journalism from the media worldwide has been essential to disseminating information in this crisis. We've written in more detail below about some examples of the real-world impact of our reporting. We'd also like to hear from you, through our brief survey, about whether you find these impact reports useful and if you know of other examples of such impacts.
Drug trial delay reversed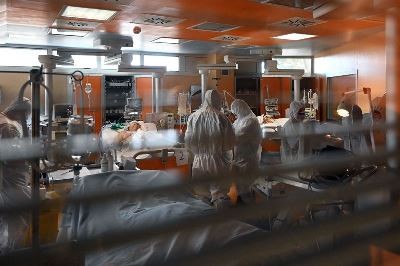 Coronavirus shuts down trials of drugs for multiple other diseases
Neena Nizar's two sons have a rare degenerative disorder called Jansen's disease and, as Nature reporter Heidi Ledford wrote in March 2020, it was a devastating blow when the pandemic halted progress towards a clinical trial of an experimental drug to treat it. Ledford's article revealed that many clinical trials were halted as hospitals braced to treat people with COVID-19.
Because of lockdowns, the team responsible for Jansen's disease research at the US National Institutes of Health in Bethesda, Maryland, had been forced to pause work on making clinical-grade quantities of the drug that would be sufficient for the trial. When the researchers read the Nature story, however, they told Nizar they would find a way to continue synthesizing the drug so the trial could proceed without delay. Nizar told Ledford in February 2021 that she was hopeful her children would get their first dose later this year. For her story, Ledford won the 2021 News Item of the Year award from the Association of British Science Writers.
Seismology discovery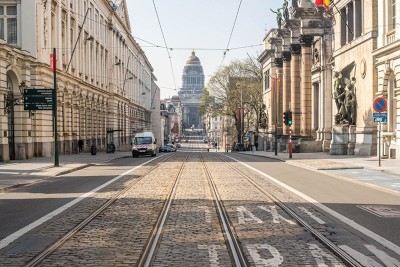 Coronavirus lockdowns have changed the way Earth moves
Pandemic lockdowns actually changed how the Earth moved, seismologist Thomas Lecocq at the Royal Observatory of Belgium in Brussels found in March 2020. He saw a drop in seismic noise as schools and businesses shuttered and people stopped travelling. He shared his data on Twitter, attracting attention from the Twitter seismology community, and a collaboration to investigate further began to coalesce. After Nature reporter Elizabeth Gibney wrote about Lecocq's findings, the collaboration grew to include 76 authors from 66 institutions in 27 countries, who published a paper in Science in September 2020. "Gibney's article certainly helped to strengthen the collaboration" by demonstrating public interest in the topic, said Stephen Hicks, a seismologist at Imperial College London and a co-author of the paper.
The team found that human-made seismic noise levels dropped by as much as 50% during lockdowns and were the lowest recorded since at least 1990. This quiet period allowed seismologists to measure subtle baseline seismic activity from natural sources that, in cities, is usually masked by human activity. The readings should make it easier to scrub human-made seismic noise from data in future and therefore to measure events such as small earthquakes.
International attention to plight of postdocs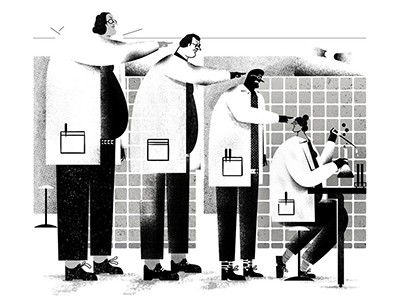 Postdocs under pressure: 'Can I even do this any more?'
A Nature survey last year of more than 7,600 postdoctoral researchers around the world exposed the dramatic impact the pandemic was having on their research and lives. Eighty per cent said it had hampered their experiments or data collection, and 61% thought it had negatively affected their career prospects, wrote reporter Chris Woolston. The Organisation for Economic Co-operation and Development (OECD) used the results, along with those from two other surveys, in its May 2021 report, "Reducing the Precarity of Academic Research Careers.
The report's policy recommendations include paying postdocs through employment contracts instead of stipends, providing core funding for long-term research and not just short-term projects, and removing immigration and language-proficiency barriers faced by international postdocs. These have been discussed at a European Commission ministerial meeting and drawn the interest of more than a dozen countries, including South Africa, Spain, Japan, and the United Kingdom, says OECD senior policy analyst Carthage Smith, who is based in Paris. Smith has also been asked to present the results to national delegations from Canada and Ireland, and to administrators at top universities around the world.
US COVID testing bottlenecks uncovered
A Nature investigation published in April 2020 was the first to reveal that several US academic laboratories were operating at only half capacity to process COVID-19 tests, despite the massive need for rapid testing. The labs were often held back by administrative barriers or by incompatible software for electronic health records, reporter Amy Maxmen found. To our knowledge, Maxmen's reporting was the first to reveal these bottlenecks and brought wider attention to them.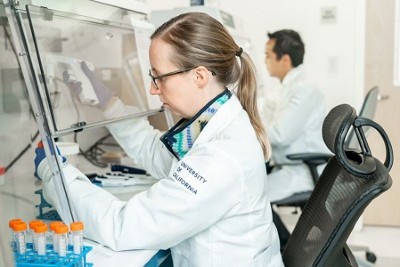 Thousands of coronavirus tests are going unused in US labs
After Maxmen's investigation was published, the American Society of Microbiology (ASM) approached Deborah Birx, the White House coronavirus-response coordinator at the time, who enlisted the society to help figure out what was holding labs back. "She asked us to be a conduit of information to the White House task force, to give them the means to help us in the laboratories, to tell them what is going on, what supplies people are short of," Robin Patel, the ASM president at the time, told Maxmen.
Meanwhile, economist Joshua Graff Zivin at University of California, San Diego, and biomedical researcher Giovanni Paternostro at Sanford Burnham Prebys Medical Discovery Institute in La Jolla, California, heard Maxmen's story being discussed on Nature's Coronapod. They decided to survey more than 35,000 researchers, collecting more than 4,000 responses on what was keeping their labs from processing more tests or starting COVID-19 testing. Maxmen then wrote about their survey in a follow-up story.
Based on the strength of her reporting on COVID-19 and other infectious-disease outbreaks, Maxmen moderated a July 2021 US Congressional briefing on vaccine equity around the world, attended by staff from the office of Nancy Pelosi — the Speaker of the House of Representatives — and from the offices of at least ten other members of Congress. And in August, she won the 2021 Victor Cohn Prize for Excellence in Medical Science Reporting.