From April 2022, scientists must make papers supported by Britain's national research-funding agency free to read immediately on publication, the funder UK Research and Innovation (UKRI) announced today in a keenly awaited revision to its open-access (OA) policy. As expected, the details closely match those laid out in Plan S, the bold pledge by many funders to publish all science outside paywalls. The British agency was an early supporter of the plan.
However, it has not yet decided whether it will pay the per-paper OA publication fees charged by a particular category of journals that includes Nature and other Nature-branded titles. This decision will be put out to consultation, the funder says.
A guide to Plan S: the open-access initiative shaking up science publishing
UKRI, which has an annual budget of around £8 billion (US$11 billion), is one of the largest funders to take part in Plan S, along with the European Commission. For the most part, its policy echoes Plan S principles. It insists on immediate OA, where UKRI previously permitted a 6- or 12-month delay. Papers for which any author has UKRI funding must be published OA at a journal (sometimes called the gold OA route); if that is not possible, authors can post the accepted, peer-reviewed version of their manuscript online (sometimes called green OA). Articles must have liberal licences allowing anyone else to reuse and republish them. From 2024, long-form articles, such as books and monographs, must be made open within 12 months of publication.
UKRI says it will provide up to £46.7 million per year to support the implementation of the policy; some of this will go to universities, to help them to pay OA fees. Ottoline Leyser, UKRI's chief executive, called the policy an "important step towards realising our vision of a more open and transparent research culture".
Money concerns
UKRI will cover OA fees for authors — but not in all cases. The funder says its money can be used to support OA publishing in hybrid journals — subscription journals that offer optional OA — only if the titles have struck transitional or transformative agreements. These are contracts in which libraries or university consortia pay lump-sum fees both to cover subscriptions to paywalled content and to allow authors to publish work openly. The non-profit organization Jisc, based in Bristol, negotiates with publishers on behalf of UK universities and keeps a list of these agreements.
There is a question mark over whether UKRI will cover fees for hybrid journals that haven't struck such agreements; that includes Nature and some other journals. Last year, some of these journals negotiated with Plan S funders to cover their OA fees if the journals committed to gradually increasing their OA content over time, among other rules. They would be known as transformative journals. But not every Plan S funder supports this idea, says Robert Kiley, head of strategy for cOAlition S, the group of funders that support Plan S.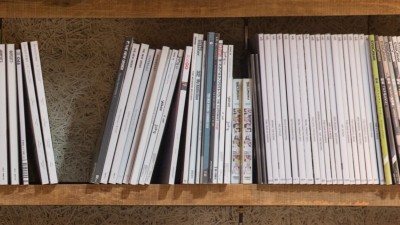 Open-access Plan S to allow publishing in any journal
So far, UKRI is undecided. It says it will cover fees for transformative journals only after they are approved through Jisc as "meeting the sector's requirements". This will be decided after a consultation through Jisc, a spokesperson said. Steven Inchcoombe, chief publishing and solutions officer for Nature's publisher, Springer Nature, said in a statement that potentially restricting funding in this way "risks leaving authors behind". (Nature's news team is editorially independent of its publisher.)
A spokesperson for the Publishers Association, a UK trade body, said it was also concerned that UKRI was endorsing the green OA route. Besides leaving the final version of an article behind a paywall, this also allows authors to avoid fees when publishing in hybrid journals.
Under Plan S, some funders have said they'll require authors to assert their rights to use the green OA route when submitting manuscripts to subscription journals, in a policy called the rights retention strategy (RRS). Some publishers have accepted this, but dozens of hybrid-journal publishers have spoken out against it. UKRI will require authors submitting to subscription journals to retain the ability to post their manuscript OA online, a spokesperson says — echoing the terms, although not the exact language, of the RRS. However, if publishers refuse to accept such submissions, the spokesperson adds, authors will have to seek another route to OA. "We do not demand free publishing," wrote Duncan Wingham, a physicist who is UKRI's OA champion and executive chair of the UK Natural Environment Research Council (a funding body within UKRI), in an explanation of the policy.
Although publishers are worried about parts of the policy, Plan S representatives have welcomed it. Marc Schiltz, chair of a group of cOAlition S leaders and president of funders' association Science Europe in Brussels, said that the UKRI policy would be "a model and inspiration for other funders worldwide".