Hello Nature readers, would you like to get this Briefing in your inbox free every day? Sign up here.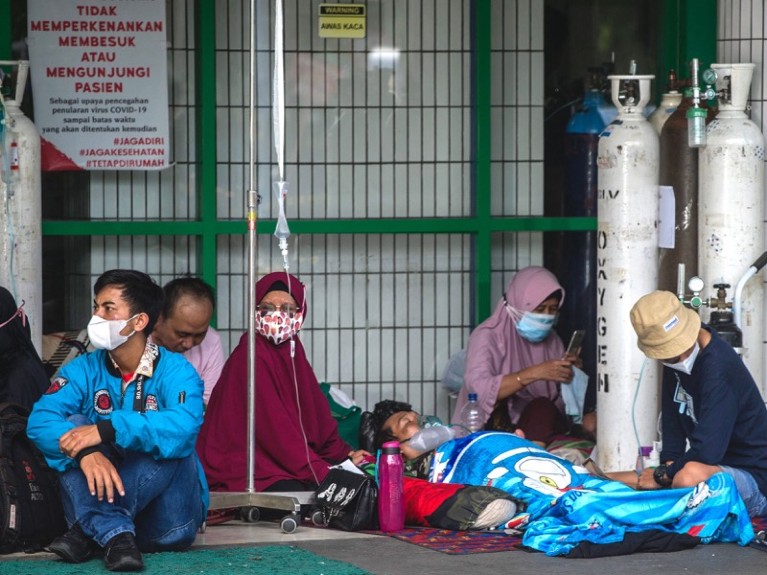 Since first appearing in India in late 2020, the Delta variant of SARS-CoV-2 has become the predominant strain in much of the world. Researchers might now know why Delta has been so successful: people infected with it produce far more virus than do those infected with the original version of SARS-CoV-2, making it very easy to spread. A study of some of the first people in China to be infected with Delta showed that their viral load — a measure of the density of viral particles in the body — was roughly 1,000 times higher than in people infected with the original coronavirus strain.
In an effort to expand inclusivity for transgender researchers, publishers, including Springer Nature, Elsevier, Wiley and the American Association for the Advancement of Science, have adopted policies that allow rapid and discreet author name changes to be made on digital editions of published works. "This was a safety issue, a personal-equity issue and a labour issue," says informatics researcher Theresa Jean Tanenbaum. Search engines and other indexes might need time to reflect the change, and PDF documents can complicate the issue when they are considered the historical article of record.
Read more: Theresa Jean Tanenbaum argues for publishers to let transgender scholars correct their names (Nature | 6 min read)
For 'long COVID' — long-term health problems that sometimes follow a bout of COVID-19 — drug development is even more of a shot in the dark than usual. The condition is still poorly understood and vaguely defined, and its prevalence is unknown. The risks of making new drugs are prohibitive, so repurposed or repositioned medicines seem to be the best hope. Several trials have begun in the United States, spurred by a US$1.15-billion funding initiative from the National Institutes of Health.
Nature Biotechnology | 16 min read
Features & opinion
A leading UK university has become mired in a public dispute over how it is assessing researchers' performance. The University of Liverpool plans to cut 32 posts from its Faculty of Health and Life Sciences — and it's basing decisions on controversial measures, notably research income. Signatories to the San Francisco Declaration on Research Assessment (DORA) — which include Liverpool — pledge to evaluate researchers accurately and wisely. The organization behind DORA is in talks with the university, but emphasizes that it is not a regulatory body. The situation prompts a Nature editorial to ask, "If a university insists on a system of assessing its academics that seems both unfair and unrepresentative of how research is done… does the research community need a body, or a mechanism, with the remit and resources to monitor the declaration and act more like a watchdog?"
A clear scientific protocol — a set of detailed instructions for a specific experimental method — ensures reproducibility and accountability. Five scientists and journal editors offer their tips for structuring a great protocol, and some innovative ways to disseminate and update them.
If a young male elephant puts his trunk on your head, it means he wants to play. So begins the essential act of having a good time — offering a low-risk way to develop essential skills and build trust. Behavioral ecologist Caitlin O'Connell takes us inside the world of Namibia's elephants to reveal the benefits of a good romp.
Scientific American | 12 min read
Infographic of the week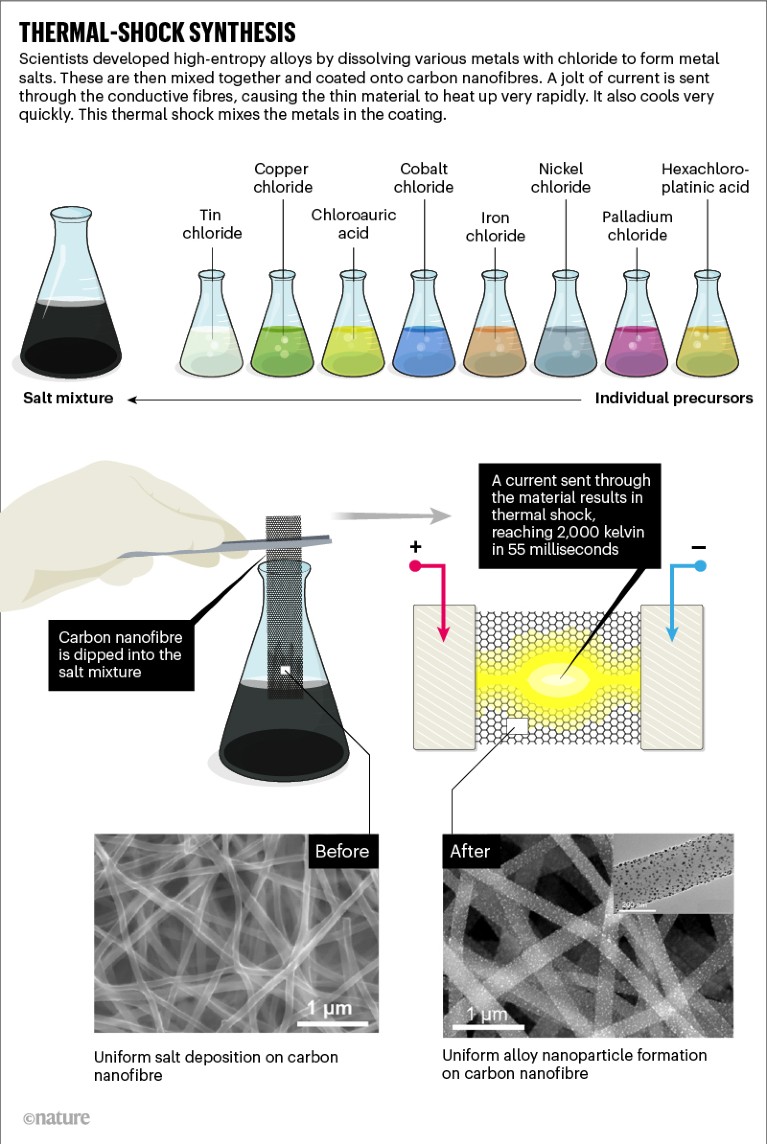 Start-up company HighT-Tech has developed a technique to make alloys that could improve catalysts or be used to build better batteries. The company won this year's Spinoff Prize — an award from Nature Research and Merck for early-stage university spin-off companies. HighT-Tech's process involves heating materials so rapidly that different metals can mix, even when this wouldn't be possible with conventional melting processes. "We can finely tune the properties, like catalytic properties, by adjusting the different elements' ratios," says HighT-Tech's vice-president Chengwei Wang. "Because we can add multiple elements, we can have a similar performance to a precious-metal catalyst by using this cheap metal." (Nature | 6 min read)