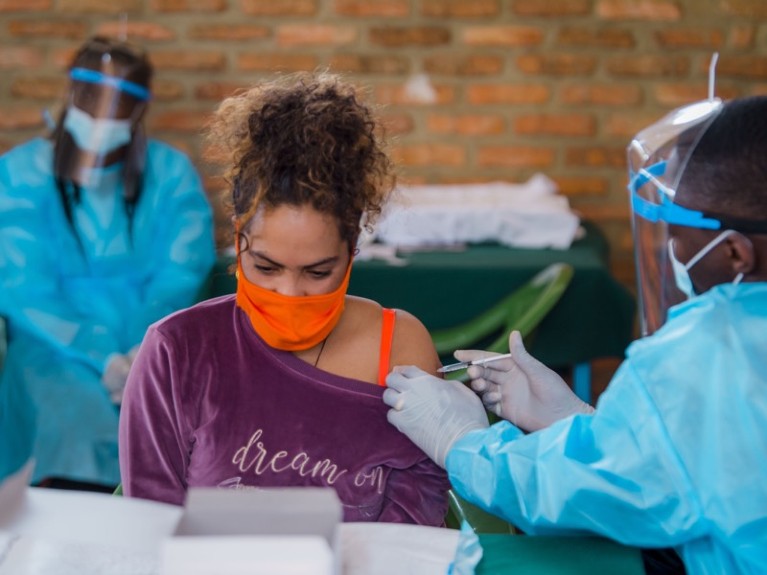 People in low- and middle-income countries tend to be much more willing to receive a COVID-19 vaccine than are those in the United States, according to an analysis that included poll results from a dozen countries.
The analysis1, reported on 16 July in Nature Medicine, found that 80% of individuals surveyed in ten low- and middle-income countries (LMICs) in Asia, Africa and South America were willing to receive a COVID-19 vaccine, compared with 65% in the United States. Upper-middle-income Russia is an outlier: only 30% of people there were willing to have the jab.
The study authors say the results suggest that ensuring equitable access to COVID-19 vaccines worldwide is not only a moral imperative, but also a powerful way to stem the spread of the virus: lower levels of hesitancy make widespread vaccination easier.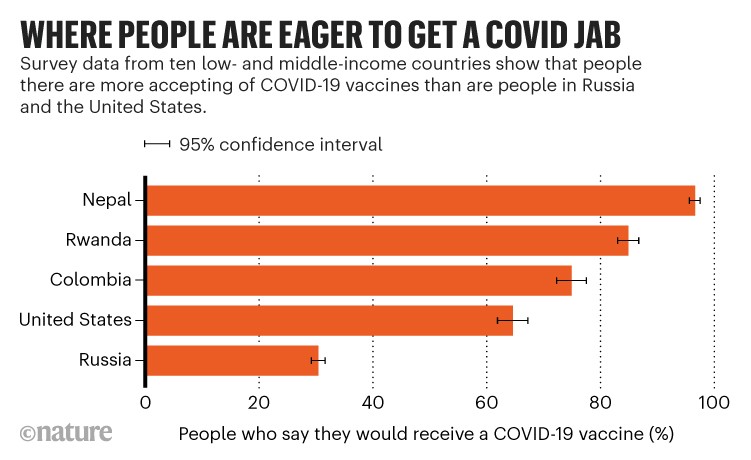 "Beyond the equity concerns, sharing vaccines is also the most efficient thing to do," says Ahmed Mushfiq Mobarak, an economist at Yale University in New Haven, Connecticut, and a co-author of the study. "You want to give vaccines to people who are eager to take them."
Trustworthy sources
To understand vaccine hesitancy, Mobarak and his co-authors surveyed people in 11 LMICs, including Russia, and the United States between June 2020 and January 2021. The team asked respondents whether they would be vaccinated once COVID-19 jabs became available in their country, and the reasons for their decision.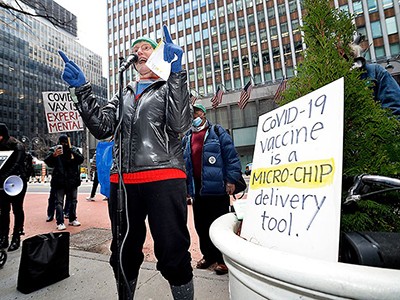 The race to curb the spread of COVID vaccine disinformation
Nearly half of respondents in LMICs identified community-health workers as the most trustworthy source to help them decide whether to take the vaccine, the study found. This result shows that such workers and other community leaders are central to successful vaccination campaigns, says Marina Joubert, a science-communication researcher at Stellenbosch University in South Africa who was not involved in the work.
Worries about vaccine side effects and efficacy were the top reasons people would refuse a COVID-19 vaccine, the analysis found. "They're not deeply hesitant based on some kind of conspiracy theory," says Mobarak.
Heidi Larson, an anthropologist at the London School of Hygiene and Tropical Medicine, who heads the school's Vaccine Confidence Project, praises the work for pulling together data from multiple countries. But she worries that the results are over-generalized. The countries — and the communities within them — vary considerably in willingness to receive the vaccine, notes Larson, who has studied perceptions around vaccines in 15 African countries.
Few people had received the COVID-19 vaccine when the researchers surveyed individuals, which means that perceptions have probably changed since the survey, says Larson. The news about safety concerns over the AstraZeneca vaccine, for example, had immediate knock-on effects on vaccine perceptions in Nigeria, she says.
Still, Joubert says, the study presents compelling evidence that vaccines must be made available to LMICs immediately. She says the results should be used to "create a moral appeal to countries that are hoarding vaccines to make them available to the countries that need them, not only for the benefit of those countries, but also for global benefit".