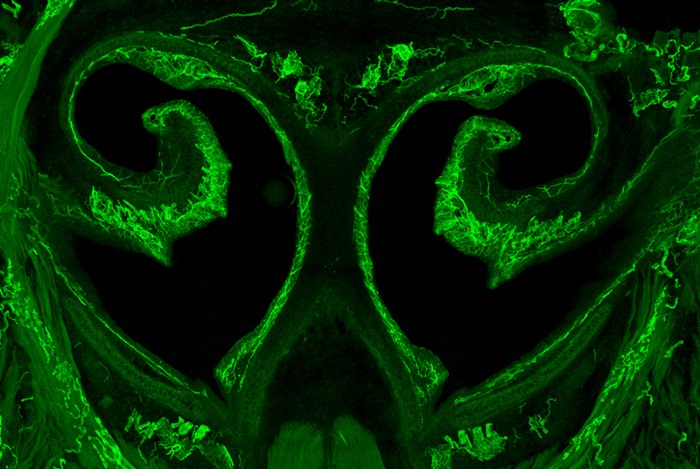 Neuroscience
How the brain makes us go 'Achoo!'
Scientists have pinpointed the precise populations of neurons that produce the sneeze — a crucial reflex that enables us to remove pathogens and irritants from our airways.
Researchers had previously identified a sneeze-evoking region in part of the brainstem known as the ventromedial spinal trigeminal nucleus (SpV). But the specific cells responsible for sneezing were unknown.
To find those neurons, Qin Liu at the Washington University School of Medicine in St Louis, Missouri, and her colleagues made mice sneeze by getting them to inhale droplets of sneeze-inducing compounds such as capsaicin, which gives chilli peppers their kick. The team then screened the signalling molecules released by the sensory neurons of the nose and zeroed in on one that was essential for sneezing, called neuromedin B. The authors also located the neurons in the SpV that received this molecular messenger.
The team identified a set of neurons that receives sneeze-eliciting signals from the SpV. These neurons lie in a brain region that controls exhalation, an action required for sneezing. Injecting neuromedin B into this region made mice go 'achoo!' — thus revealing a nose-to-brainstem pathway behind sneezes.