Deadline looms for EU scientists to apply to stay in the UK
Scientists from the European Union who work or plan to work in the United Kingdom must apply for 'settled status' or 'pre-settled status' if they hope to avoid costly fees, surcharges or possible legal complications. These designations are new immigration categories established as part of the UK government's EU Settlement Scheme.
Failure to obtain either type of status means losing free access to the UK National Health Service (NHS) and no longer being able to rent a home, among other consequences. Subsequent visa fees and an 'immigration health surcharge' could total hundreds of pounds.
The government introduced the settlement scheme in 2019 in preparation for its withdrawal from the European Union. Under the scheme's terms, any EU national or family member of an EU national who has not received British or Irish citizenship, and does not have indefinite leave to remain in the United Kingdom, has to apply before 1 July. The application, which is cost-free, can be done online.
Some people in the UK and EU research communities fear that EU scientists could miss the deadline because they are not aware of their obligation to apply. Jacqueline Moore, head of immigration at Shepherd and Wedderburn, a law firm based in Edinburgh, is working to spread the word. "You could be a French scientist living in the UK for 20 years. You could have three British children and be married to a British woman," she says. "But if you don't apply by 30 June, you will lose your residence rights on the first of July."
What's at stake?
Failing to apply in time could affect employment, home rental, health care and administrative issues such as opening bank accounts and applying for a driving licence.
Scientist who can't prove their legal status in the United Kingdom will be unable to confirm their right to work in the nation after the deadline. This won't affect those who are currently working there, because UK employers will not be required to conduct retrospective checks on EU employees. But those who do not have the status after the deadline, and who wish to apply for a job with a new employer, will be unable to do so.
Scientists from the EU whose UK home-rental lease expires after 30 June will be subject to checks by new landlords. Property owners will be required to ensure that EU nationals renting their property for the first time have either pre-settled or settled status, or an applicable UK visa that denotes residence rights.
And although the NHS, cherished for its universal service, has historically resisted 'right to treatment' checks for patients, its staff members conduct cursory residence tests for all new patients. Those without the required status will be unable to provide such proof.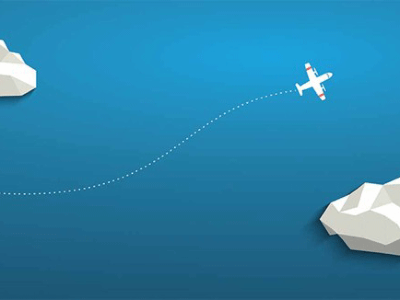 How to move lab
It is unknown whether an EU national who does not have the status would need to return to the European Union, says Graeme Ross, immigration and compliance manager at the University of Cambridge. "Much is unknown in terms of potential fallout," he says. "There may be long-term repercussions."
Guidelines published on 21 May by the UK Home Office suggest that individuals have some discretion for applying beyond the 30 June deadline — if they have "reasonable" grounds to support the delay. These include "compelling practical or compassionate reasons".
Still, those who haven't applied for the new immigration status, but are able to do so, should apply now, Moore says. "It will make a big difference to their lives in the UK going forwards. Failing to do so will potentially irreparably disrupt their lives in the UK." She says that the registration system is fairly straightforward.
Five-year eligibility
Anyone who lived continuously in the United Kingdom for five years before December 2020 is eligible for settled status. Pre-settled status applies to those who do not meet the five-year requirement. They can upgrade to settled status once they have lived in the United Kingdom for five years.
The rules of the settlement scheme also apply to those from the three non-EU countries — Liechtenstein, Iceland and Norway — that are members of the wider European Economic Area (EEA), as well as to those from Switzerland, which is in neither the EU nor the EEA.
Some have had a frustrating experience applying for status. Lapo Bogani, who studies molecular nanomaterials at the University of Oxford, and is from Italy, says that it took three months for his application to be approved. Now that his status is confirmed, he can apply on behalf of his two children. In view of the delay over his own approval, he says he's not waiting until the end of the month to apply.
Universities and employers have worked to increase awareness of the looming deadline. From the time that the United Kingdom voted in 2016 to leave the European Union, the University of Cambridge has run briefings and helped to secure well over 1,000 permanent-residence cards for staff members. Since the settlement scheme was established, the university has set up a personal service to help with applications. The Francis Crick Institute in London has held similar events, including Q&A sessions with immigration lawyers.
Moore says that expert help is sometimes necessary because the rules surrounding residency can be complicated, especially for scientists who frequently cross borders as part of their work, or who returned to their country of birth during the pandemic. To avoid confusion, she advises scientists to keep exact records of trips out of the United Kingdom.
Other routes to explore
For those who can't apply for residency rights through the settlement scheme, two pathways exist to being able to work legally in the United Kingdom. One is the Skilled Worker visa, which is based on a points system. The other is the Global Talent visa, which was introduced to attract leaders — or future leaders — in academia and research.
Designed in collaboration with research institutions and universities, the Global Talent visa is available to researchers named in a grant, even if they are in an early stage of their career.
The application process for the Global Talent visa is less onerous than its equivalents in the United States and Australia. However, its cost is one big drawback. Martin Smith, policy and advocacy manager at Britain's biggest biomedical funding charity, Wellcome in London, estimates that a scientist bringing a partner and two children would have to pay upwards of £13,000 (US$18,300) in up-front visa fees and health surcharges to access NHS services.
Drawing in scientists
The UK government has grand ambitions for scientific research, and plans to increase public spending on research and development to £22 billion per year by 2025, from £14.9 billion in 2021. But this assumes that it will be able to attract thousands of leading researchers, who some fear might be put off by the visa fees.
Richard Catlow, foreign secretary of the Royal Society, the UK national academy of science, says that the extra charges make the United Kingdom less competitive and attractive as a destination for scientists — particularly for those in earlier career stages, who are likely to have lower incomes and little in savings. Barriers to mobility and collaboration threaten the growth of the nation's scientific workforce and its position among the leading science nations, he says. "The establishment of the Global Talent visa, which we administer as one of the endorsing bodies, was a positive signal of intent which increases flexibility for visa holders," he says. "We are currently working to open up this route to more researchers and specialists at all career stages. But action is still needed alongside this to bring down the cost of coming to the UK in line with our global competitors."
Ross says that the United Kingdom is at a disadvantage in the global search for scientific talent. "If you are an academic researcher who has a job offer in Germany and a job offer in the UK, and it's zero cost to go to Germany, but several thousand pounds to bring you and your family here, that's a big ask."
doi: https://doi.org/10.1038/d41586-021-01493-y